Tomasa Iuargu,
under the instruction of Josefa Plumed, Spain, 1828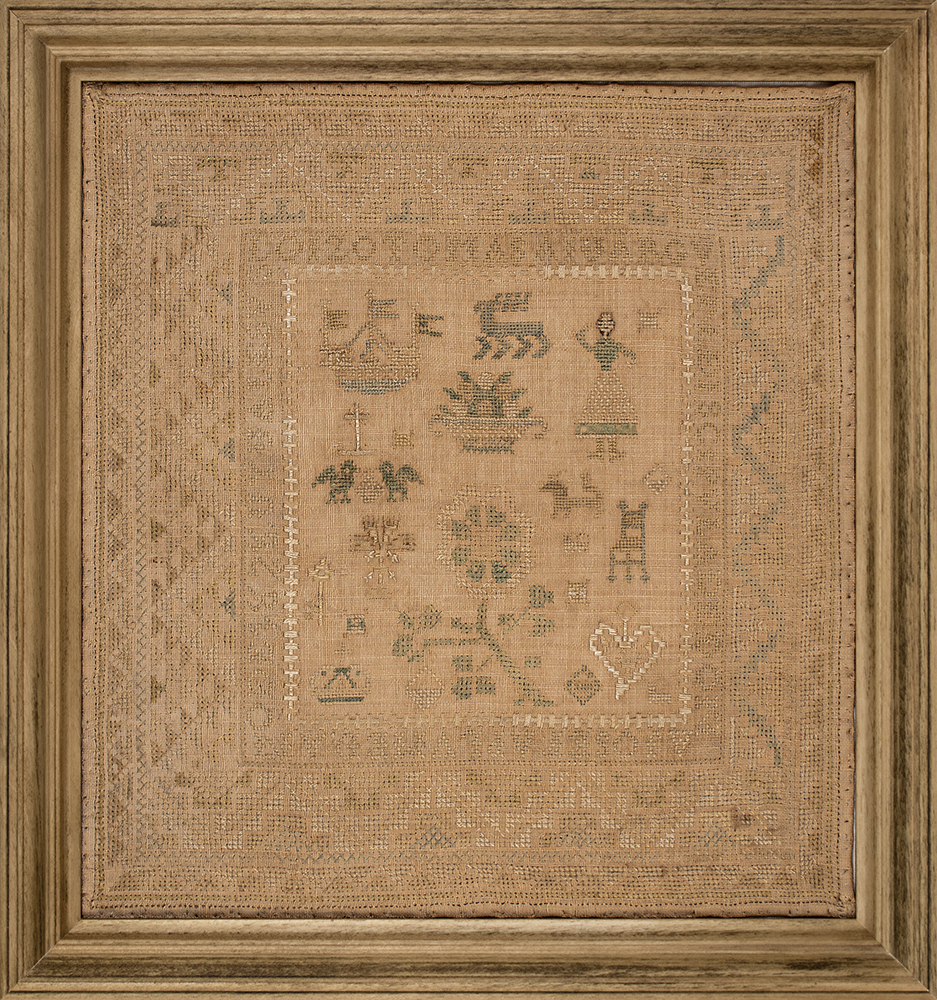 sampler size: 11" x 10¼" •
framed size: 13½" x 12½" •
sold
This interesting sampler was made in Spain, likely in Basque Country, and was worked in a pale color palette, as obvious in a photo of the reverse taken prior to mounting (see below). The sampler is small and the work is fine; the composition is that of classic Spanish samplers, designed around a center square with the inscription worked as a border and read fully around the square format. It reads, "LO YZO TOMASA IUARGU/EN DISCIPULA DE DOÑ/A JOSEFA PLUMED AÑ/O DE 1828 UYUALEGU," and translates as Made by Tomasa Iuarguen student of  Josefa Plumed in the year 1828. The last word may be a placename. 
The pictorial motifs are excellent and include a sailing ship, deer, tall lady, birds, chair, fruit basket, heart, crown and flower branch. We're told that a book by Maravillas Segura Lacomba published in Madrid in 1949, entitled Bordados Populares Españoles (Popular Spanish Embroidery), includes other Basque samplers and we have a copy of the book on its way to us. 
Worked in silk on linen, this is in excellent condition. It has been conservation mounted and is in a molded and painted frame.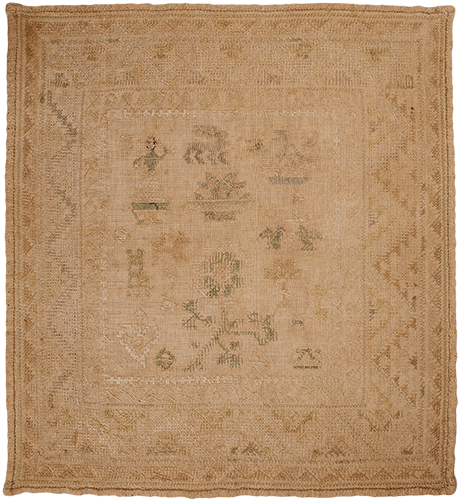 photo of reverse