Marya Concepcyon Mercado,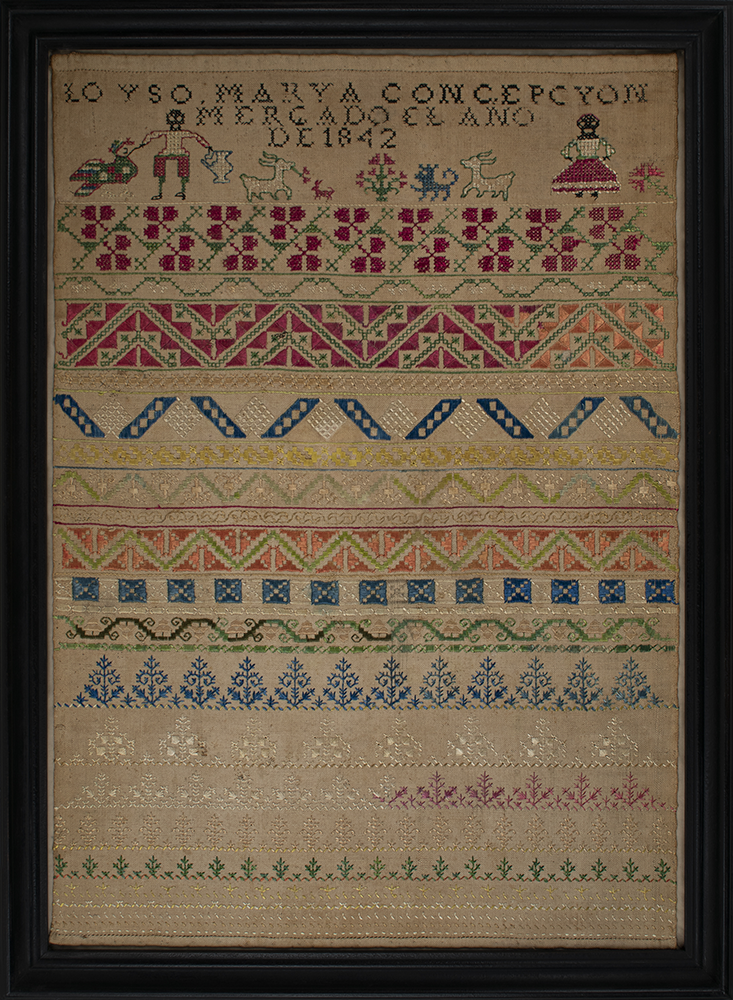 sampler size: 22" x 15½" •
framed size: 24¼" x 17¾" •
sold
Mexican samplers are appreciated for their characteristic, recognizable bands of patterns, and strong color palette. They gained prominence in 1993 when the Textile Museum in Washington D.C. mounted an exhibition entitled "Mexican Samplers: Patterns of Continuity and Change" which included samplers dating from 1784 through the second half of the 19th century. Marya Concepcyon Mercado worked this fine sampler in 1842 and included an unusual pictorial band with figures and animals along the top. Her many pattern bands were beautifully executed.
The sampler was worked in silk on linen and is in excellent condition. It has been conservation mounted and is in a molded and black painted frame.