Mary F. Dornan,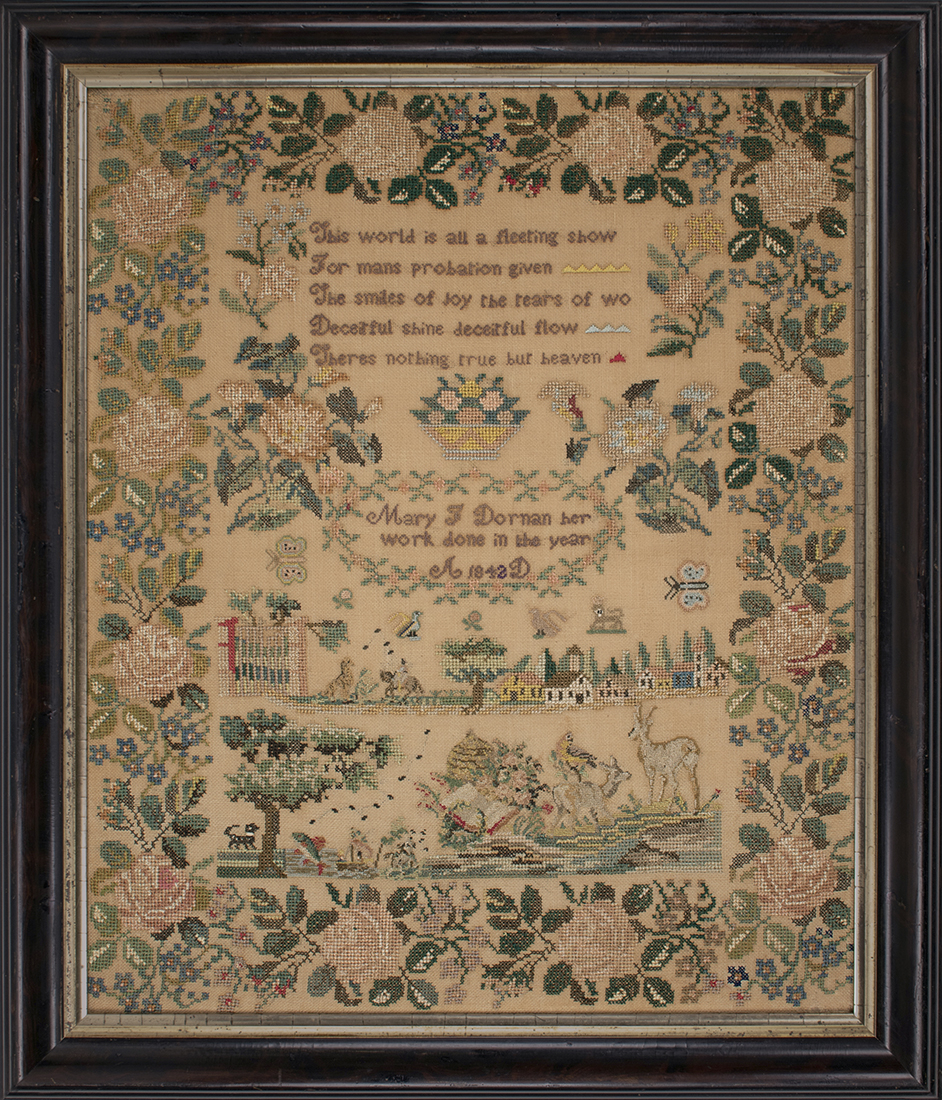 sampler size: 20½" x 17" •
framed size: 24½" x 21" •
sold
We occasionally find English samplers made in the 1830s and 40s that are wonderfully filled with tightly worked pictorial scenes and many motifs, both large and small. Mary F. Dornan's exceptional sampler is an excellent example of this, with two horizontal vignettes presenting a village scene with a castle and an engaging landscape with animals, fish and goats. A lush border of large roses, buds and leaves, interspersed with little blue forget-me-nots provides a distinctive border, framing the composition well. All of it was worked in extremely fine stitches. 
The verse is a slight variation on one that we have found on other samplers; it reads, "The world is all a fleeting show / For mans probation given / The smile of joy the tears of wo / Deceitful shine deceitful flow / There's nothing true but heaven." It was written as a hymn by Thomas Moore (1779 – 1852), the noted Irish poet who authored many fine religious hymns. 
Worked in silk on linen, the sampler is in excellent condition. It has been conservation mounted and is in a mid 19th frame.