Mary Ann Harper
probably Newburyport, Massachusetts, circa 1805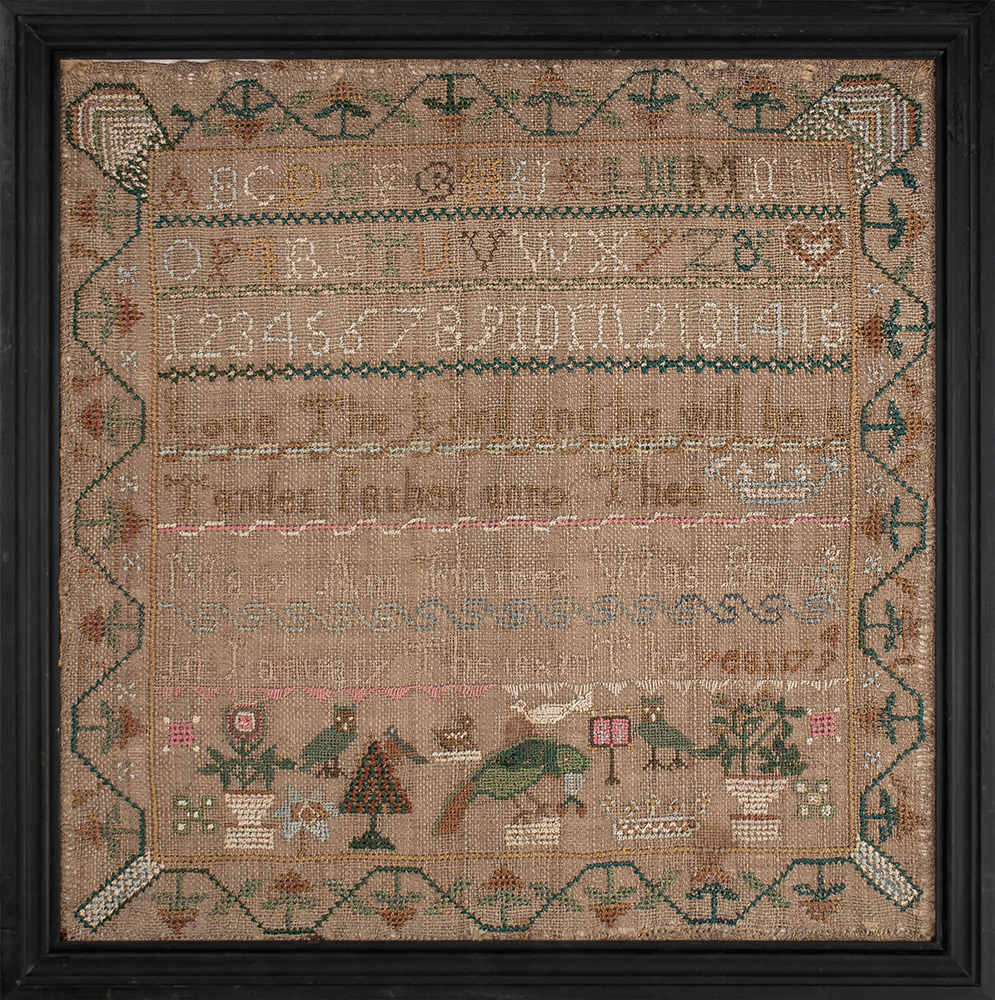 sampler size: 12" square •
framed size: 14" square •
sold
An endearing little sampler with a wonderful pictorial register along the bottom, this is inscribed, "Mary Ann Harper Was Born In January The 18 in The year, 1794." The owls and parrot lead us to an attribution of the fine group of samplers made in Newbury and Newburyport, Massachusetts in the 18th and very early 19th centuries. 
Mary Ann would likely have been 10 to 12 years old when she made this sampler. The border is a classic strawberry on vine but she added her own touch in the corners, where she came up with a solidly stitched element as the border turns the corners.
Worked in silk on tan linen, the sampler is in excellent condition. It has been conservation mounted and is in a molded and black painted frame.