Margaret Millar,
Beith, Ayrshire, Scotland, 1832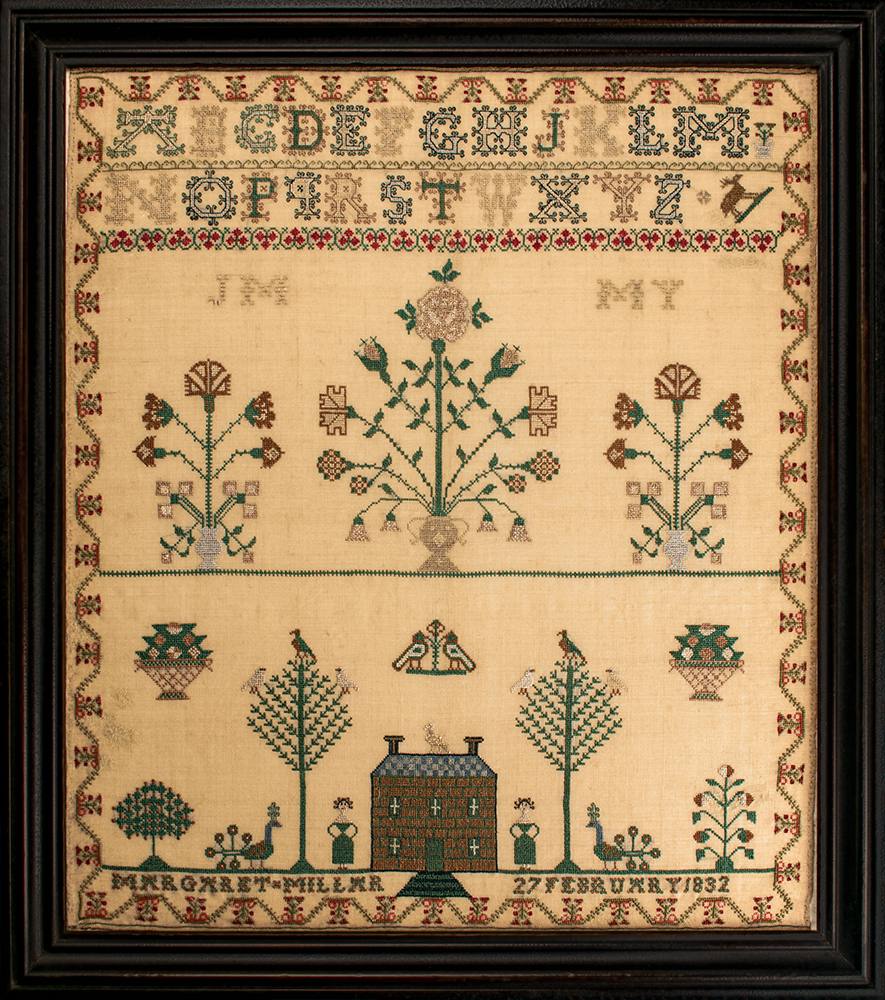 sampler size: 20¼" x 17¾" •
framed size: 23" x 20½" •
sold
Scottish schoolgirls produced a truly outstanding body of work – pictorial sampler with fine houses in settings with trees, birds, potted flowers, people and peacocks. Occasionally the complex, uppercase alphabet, worked in a splendid font with many curlicues embellishing each letter, was featured as well. Margaret's sampler includes these characteristics in a highly appealing, balanced composition. 
In keeping with the Scottish samplermaking tradition, Margaret stitched the initials of her parents: JM and MY. We turned to our friends and colleagues at antiquesamplers.org for help in identifying the family and are grateful for the wonderful specifics provided: Margaret was born circa 1821 to John Millar, a schoolmaster of Beith, a town in Ayrshire, and his wife Margaret Young. She remained single and died in 1894. 
Small details add notes of whimsey to the sampler – the little deer climbing up a hill at the end of the alphabet and the delightful little ladies with their curly hair on either side of the house. The sampler was worked in silk on wool and is in excellent condition with some darning to a few very small areas of the wool.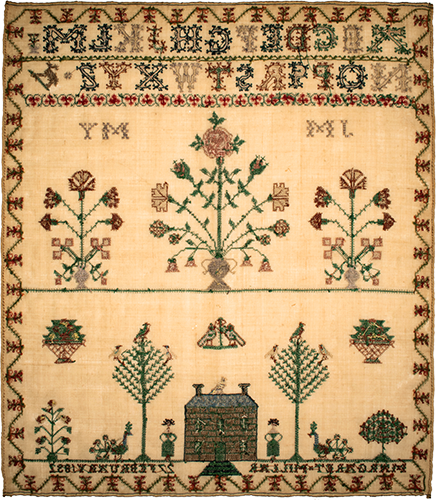 photo of reverse