Cynthia Townsend,
probably New York State, 1814
Sampler and Ink Drawing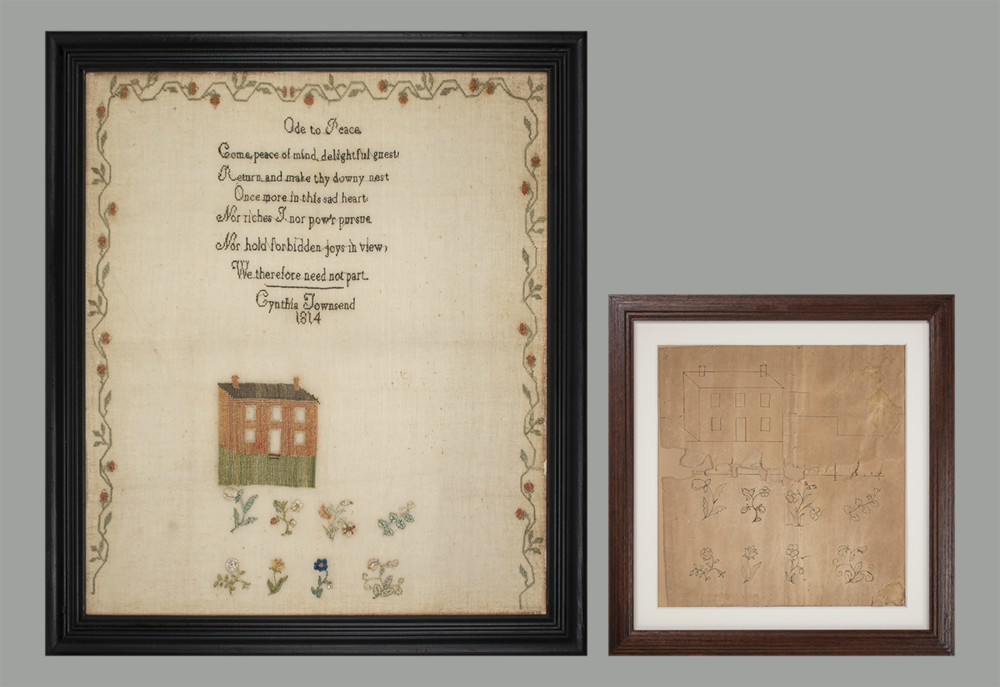 sampler size: 18" x 15¾" •
framed size: 20¾" x 18" •
price for both:
$3300
A delicate and beautifully stitched sampler, this was made by Cynthia Townsend in 1814. Most remarkably, a sketch of the pictorial elements of the sampler, drawn in ink on paper, was found in back of the sampler and this sketch is now framed as well and accompanies the sampler, of course. The very precise house and lawn, in three-quarter view, and the eight delicate flower branches were stitched exactly in accordance with the drawing. While somewhat unfinished, the sampler with its accompanying sketch offers enormous appeal. 
The verse, stitched with extreme delicacy, is entitled "Ode to Peace." It was written by the renowned British poet, William Cowper (1731-1800) and published in 1782. 
Cynthia Townsend was likely the daughter of Daniel and Millicent (Benedict) Townsend of New York state. Daniel (1759-1815) lived in Dutchess County where he served as a fifer in the Revolutionary War. Cynthia was the eighth of their nine children, born circa 1801. The family was living in Columbia County in the period that the sampler was made. Cynthia died in 1840. Genealogical research turned up only this specific candidate.
The sampler was worked in silk on linen and is in excellent condition. It has been conservation mounted and is in a molded and black painted frame. The ink sketch on paper has some areas of loss and staining, it has been archival framed and measures 12" x 11.5", framed.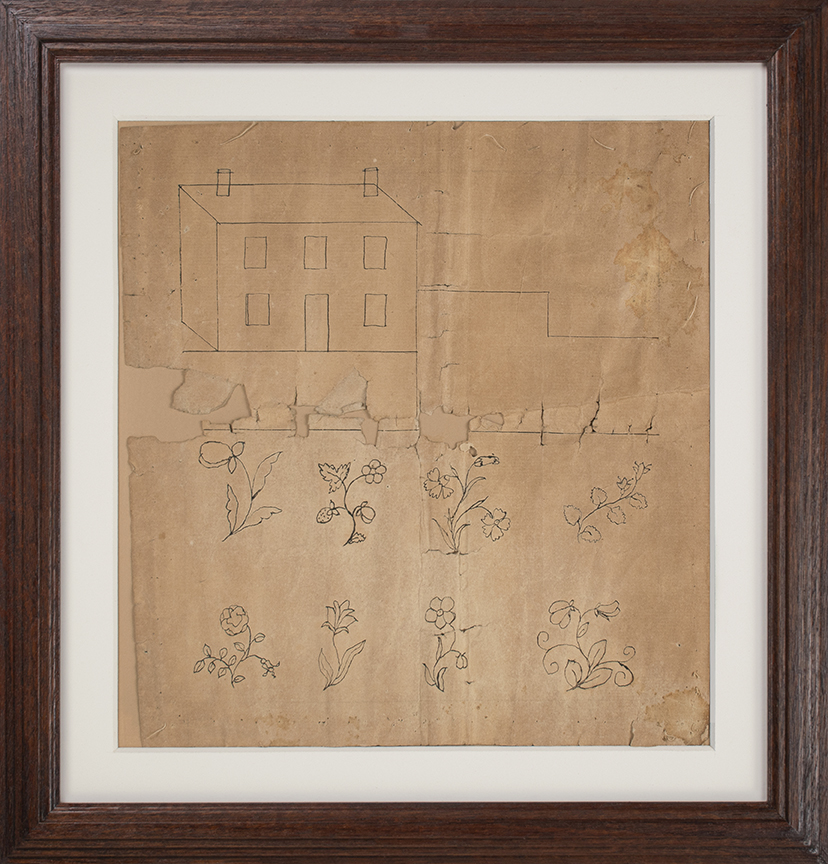 go-with