Annah Dyer,
Cape Elizabeth, Maine, circa 1808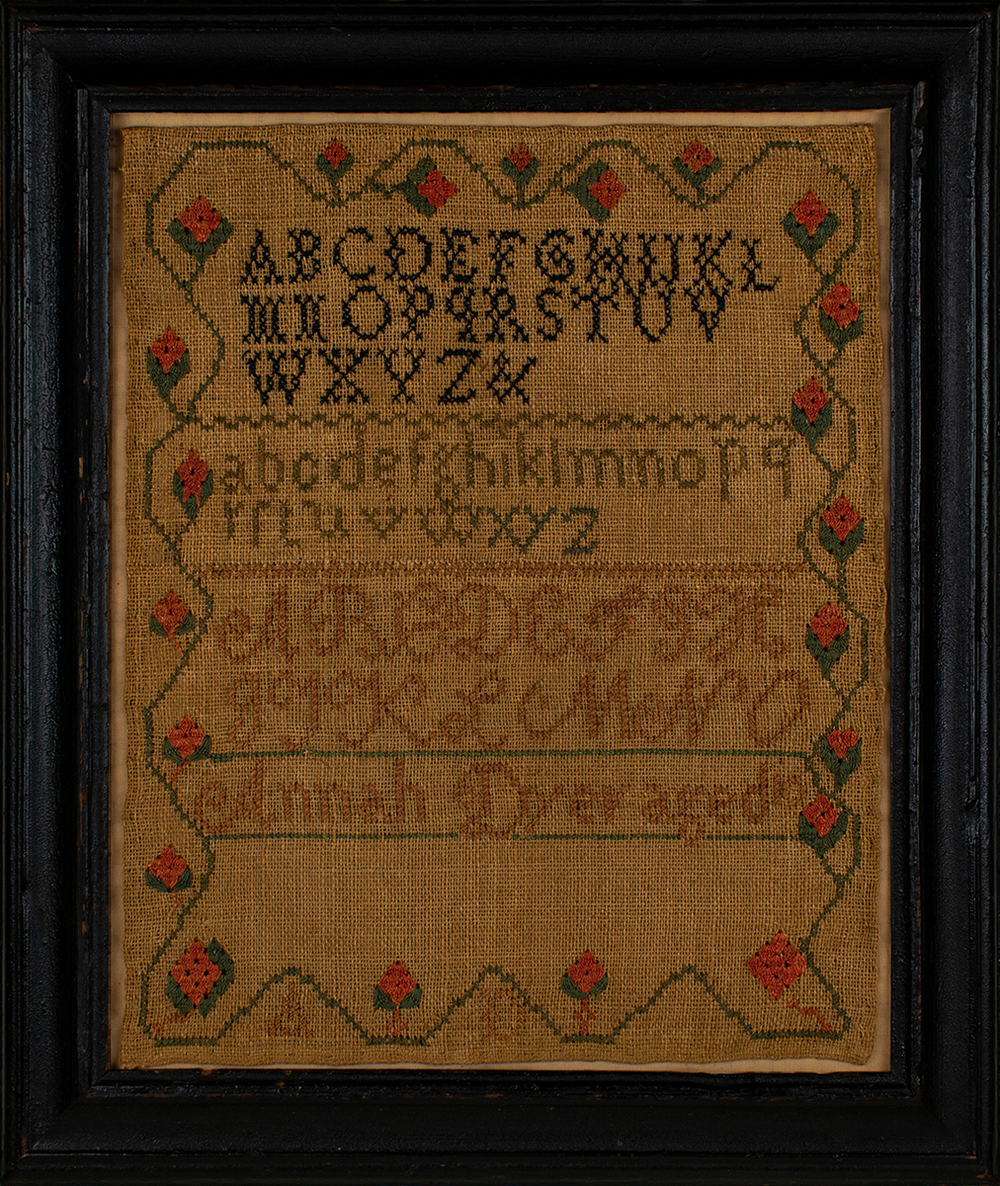 sampler size: 10¾" x 8¾" •
framed size: 13¼" x 11¼" •
sold
A fine, little sampler, this is signed, "Annah Dyer aged 10," and it remains partially unfinished as she must have intended to add information to the line beneath that. The combination of Annah's unusual spelling of her given name and the excellent border of queen's-stitch strawberries forming the fine border on her sampler allowed for her identification. Samplermakers in Portland, Maine and nearby towns favored the use of beautiful queen's stitched strawberries on vines for the borders on their samplers. Notably, Annah also worked her initials into spaces in the bottom border.
She was born on March 11, 1798 to Deacon Lemuel and Sarah (Leach) Dyer of Cape Elizabeth, a beautiful coastal village, south of Portland. The 1810 census and other records show the family there. In 1818, Annah married Col. Zebulon Waterhouse (1794-1879) and they had seven children. Annah died at age 35, likely after the birth of their last child. She is buried in Fitz Cemetery, in Auburn County, Maine.  
The sampler was worked in silk on linen and is in excellent condition. It has been conservation mounted and is in a molded and black painted frame.