Whitework,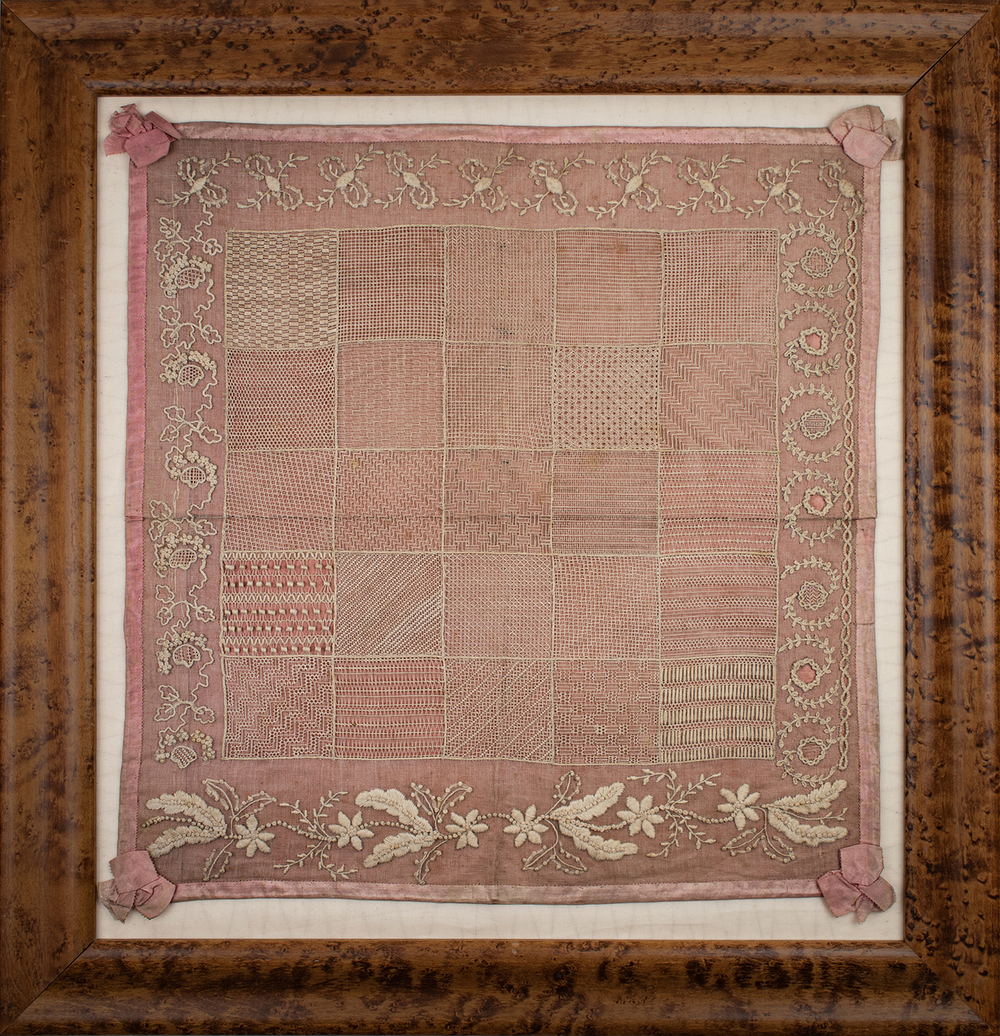 sampler size: 15¼" square •
framed size: 21" x 20½" •
sold
This unusual whitework sampler is an outstanding technical display that also offers remarkable aesthetic appeal. Twenty-five squares, each a different, intricate pattern, and four extraordinary borders were worked onto one piece of finely spun, open-weave linen. The techniques included cutwork, pulled thread and drawnwork. The sampler was then stitched to pink paper and edged with pink silk binding, with bows in the corners. Remarkably, the sampler remains with this original paper and silk binding and bows.
We have owned a similar example previously and the Bavarian National Museum in Munich, which collects and exhibits two millennia of European art and culture, has similar examples. 
Worked in silk on linen, this is in excellent condition. It has been conservation mounted and is in a figured maple frame.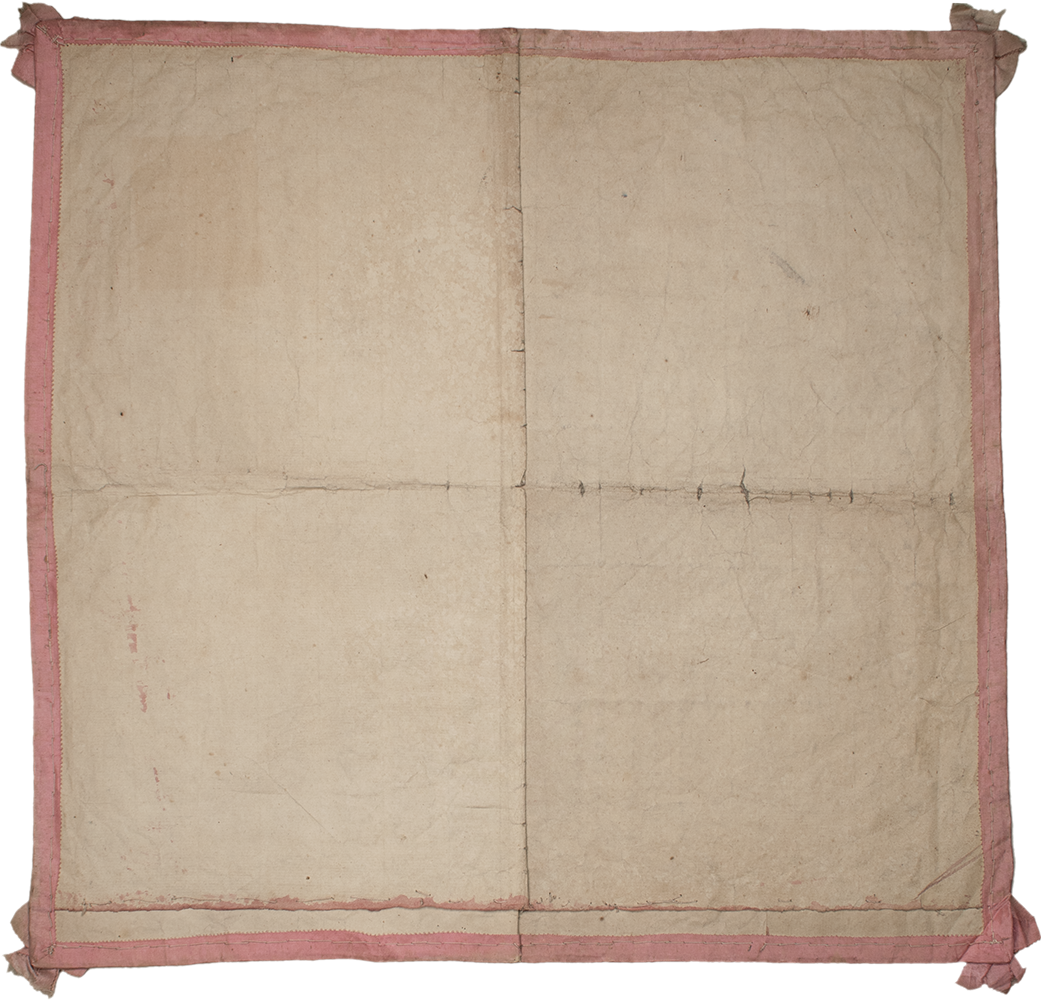 photo of reverse showing original paper backing