Two Birds,
Surface Darning Sampler,
Norfolk, England, circa 1790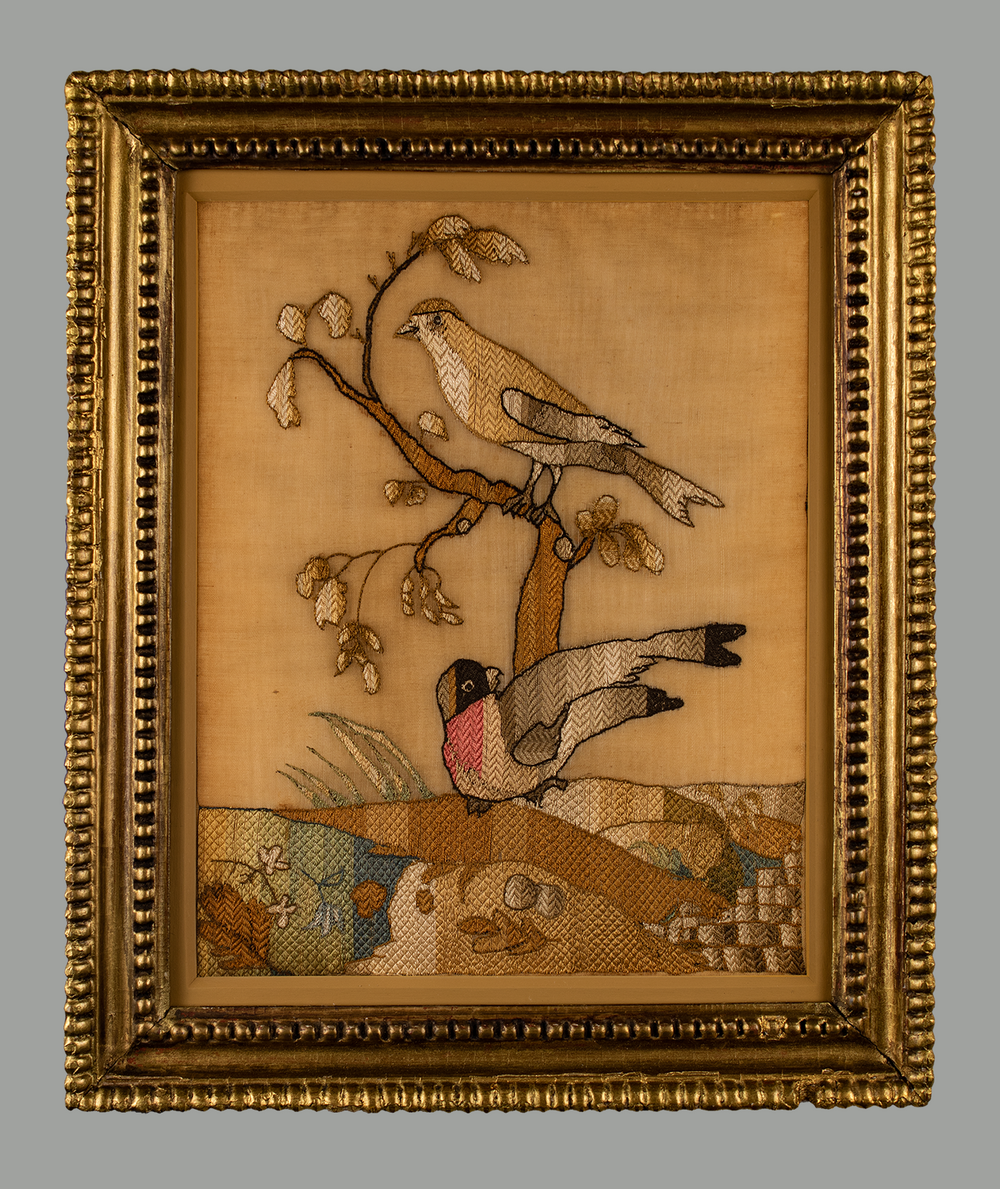 sampler size: 10" x 8" •
framed size: 13½" x 11½" •
sold
This small, fascinating needlework picture depicts two birds in a natural setting in a layered landscape. It was worked fully in an excellent technique - surface darning - creating an excellent composition of varied patterns and textures. The sampler is part of a significant group of samplers made in Norfolk, England, circa 1790. All of the work is accomplished in this technique - the surface darning stitch - which was used almost exclusively by samplermakers in Norfolk.
A photo of the reverse, taken prior to conservation mounting, allows for an interesting study in surface darning. The sampler was worked in silk on wool and is in excellent condition. It has been conservation mounted and in its very fine, original gold leaf frame.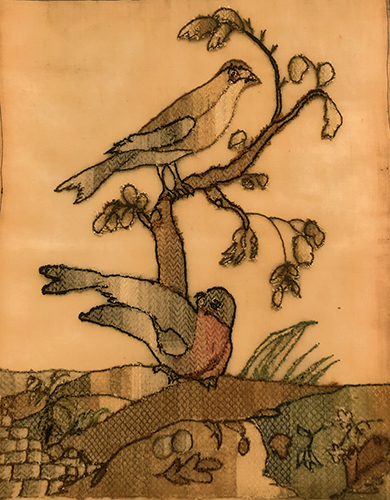 Image of reverse