Sybila Spang,
Lebanon County, Pennsylvania, 1838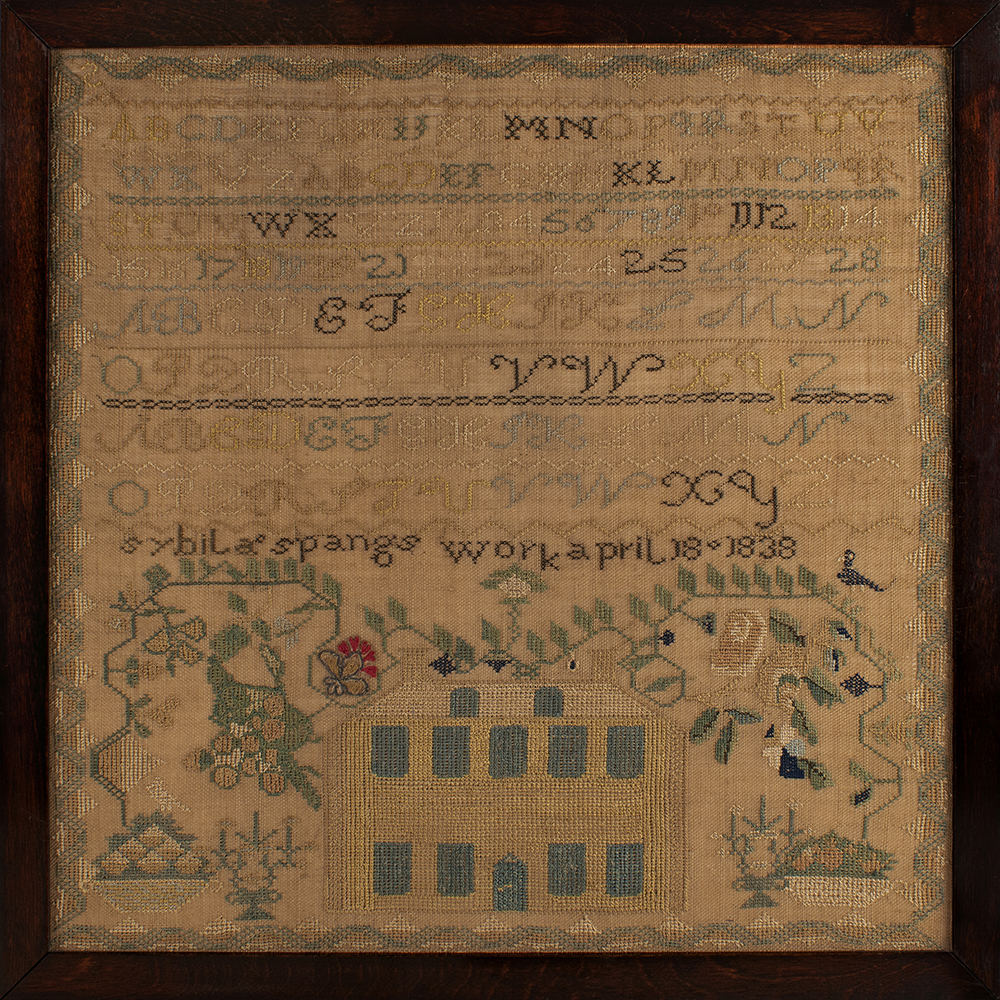 sampler size: 17¼" x 17¼" •
framed size: 19¼" x 19¼" •
sold
An excellent Pennsylvania antique sampler, this was made by Sybila Spang of Lebanon County, southeastern Pennsylvania. She completed her work on April 18, 1838. Born on April 7, 1821, Sybila was the daughter of Michael and Susanna (Rasley) Spang. She descended from Hans George Spang (1725-1800), who was born in Germany and emigrated to Pennsylvania, documented as arriving in 1751. In 1844, Sybila married Michael Stroh (1818-1874) and they lived in Annville, Lebanon County, where they had at least 6 children. When she died at age 90 in 1912, notice was published in the local newspaper, Lebanon Courier. 
Sybila featured a large, beautiful, pale yellow double-chimney house with deep green windows, set within an interesting, stylized leafy vine. Flowers, a grape bunch and a black bird are worked into the composition. Notably, the flower at the upper left of the roof, worked in metallic thread with red petals, was accomplished in tambour work, an interesting technique not found on most samplers. Alphabets and numerical progressions along with a border that integrates strawberries into a narrow geometric band complete the composition. 
The sampler was worked in silk and metallic thread on linen and is in excellent condition. It has been conservation mounted and is in a walnut frame.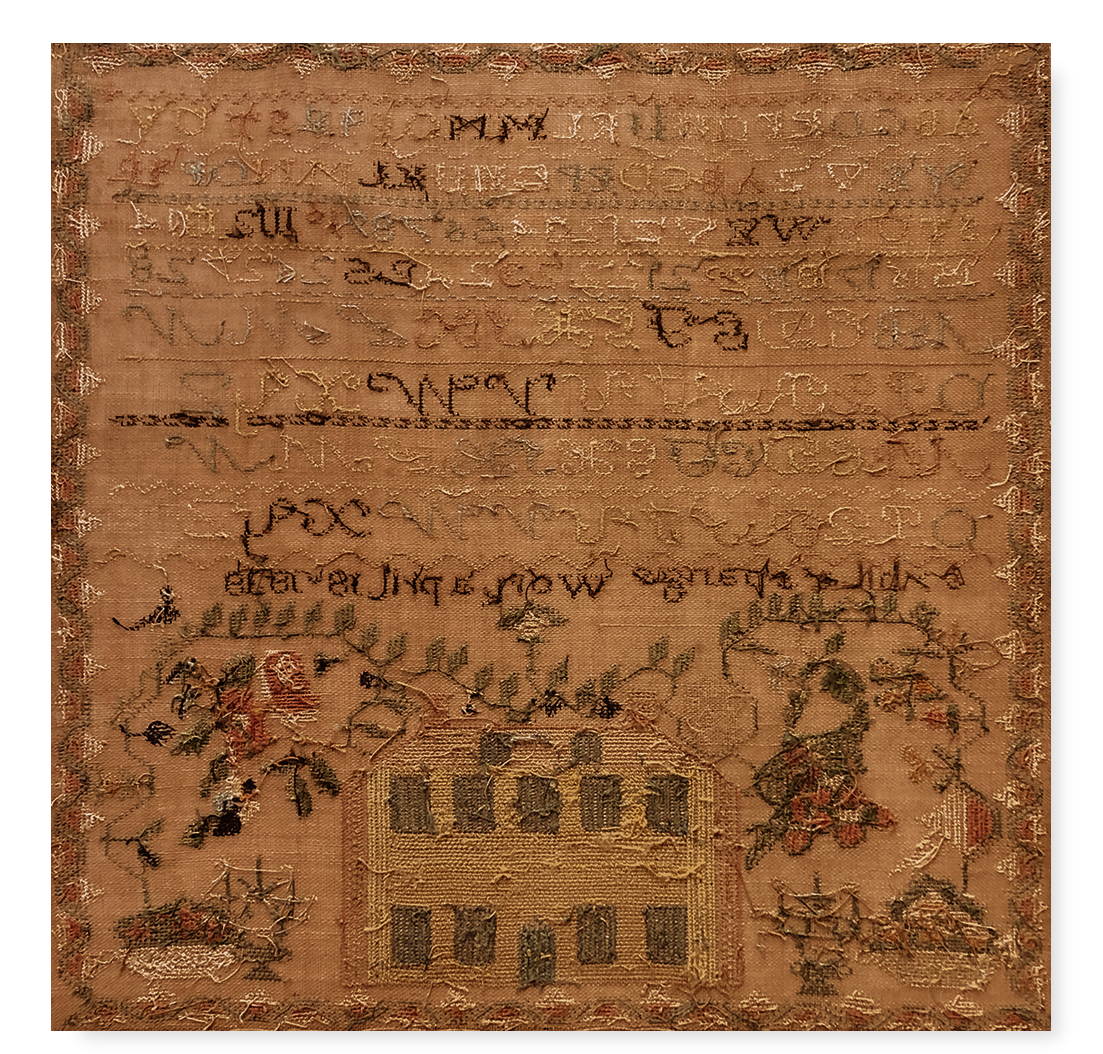 photo of reverse