Susannah Wilkinson,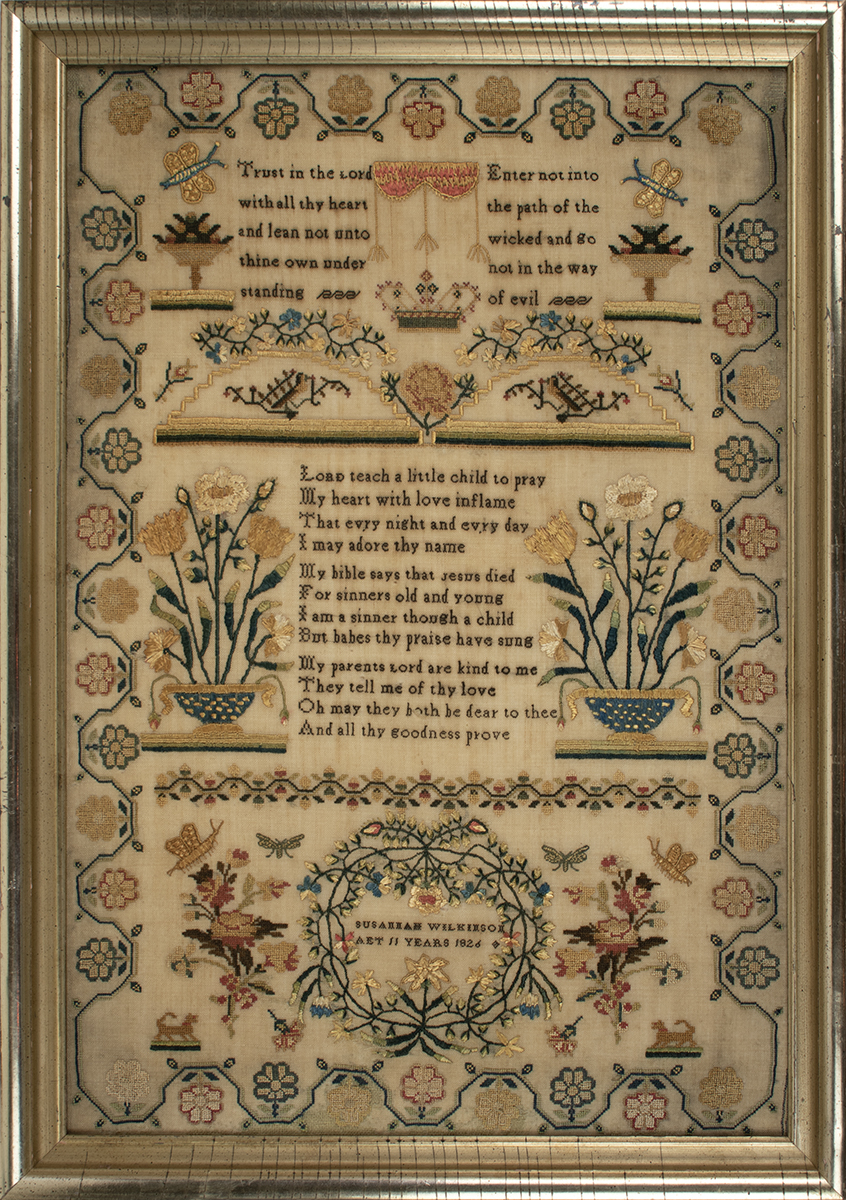 sampler size: 18¼ x 12½" •
framed size: 20½" x 14½" •
sold
Occasionally, we come across a sampler that indicates that the maker was unusually talented in the needle arts and this is the case with Susannah Wilkinson's sampler. The embroidery that forms the baskets of flowers, intricate wreath, swag and tassel device, butterflies and bugs is positively outstanding, as are the tiny cross-stitches that form the letter-perfect religious verse and inscription, border, crown, and floral sprays. 
The classic English mirror-image composition is highly appealing, and Susannah was able to carry out this symmetry throughout. Note the little dogs in the lower corner areas, along with many other elements.
The sampler was worked in silk on wool and is in excellent condition with some very minor areas of weakness to the wool and a few very tiny holes. The needlework is all original and in pristine condition. It has been conservation mounted and is in a 19th century gold-leaf frame.