Sarah Slade,
 Beercrocombe, Somerset, England, 1799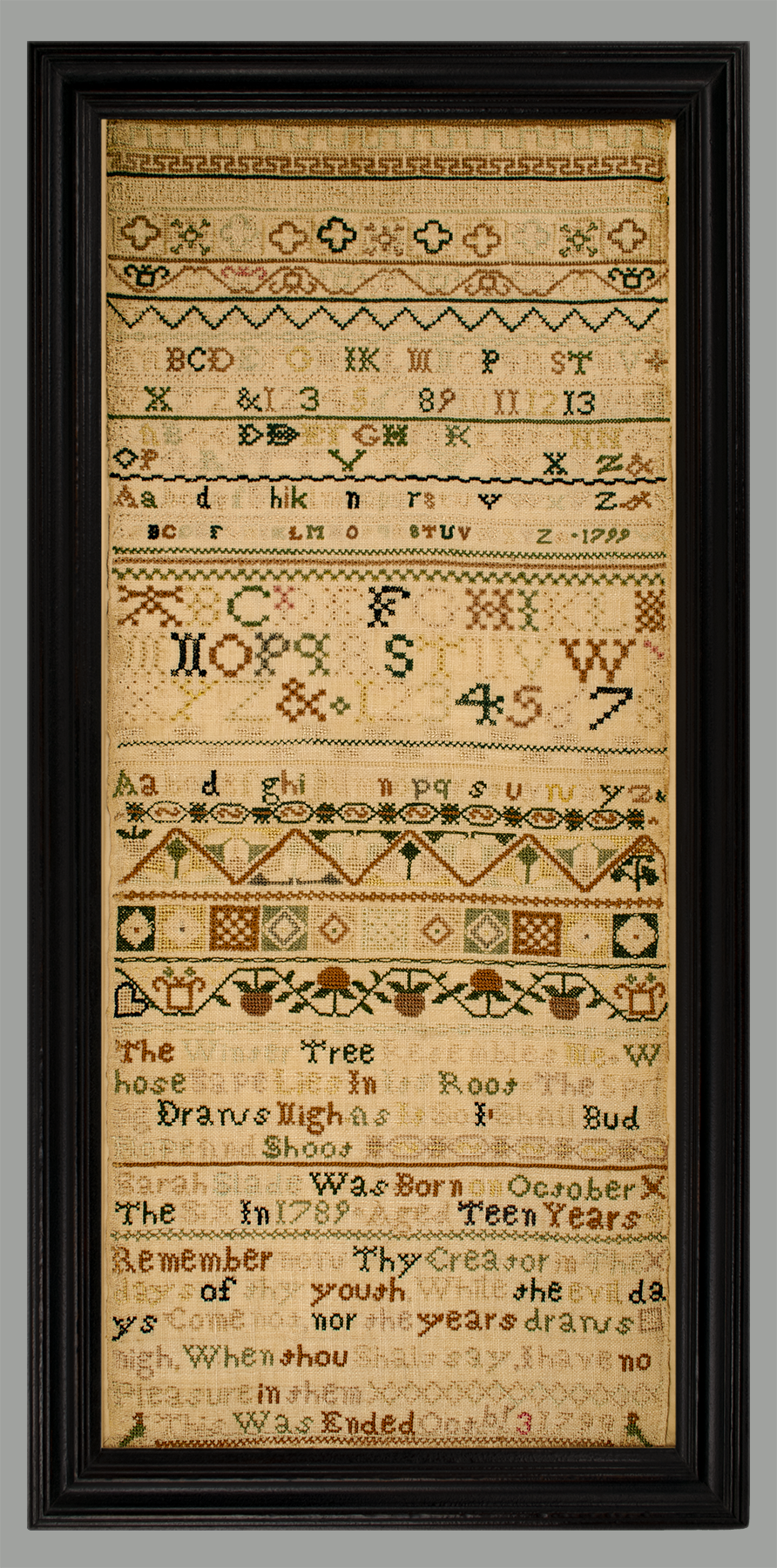 sampler size: 24¾" x 10¾" •
framed size: 27½" x 13½" •
sold
This is a beautifully made and particularly handsome English band sampler. It is signed, "Sarah Slade Was Born on October The Six In 1789 Aged Teen [sic] Years," and along the bottom "This Was Ended Octbr 31, 1799." She lived in Beercrocombe, a village in Somerset, England.
An excellent assortment of various bands, alphabets and verse provide proof of Sarah's advanced skills in the needle arts. As is obvious from the photo taken of the back prior to mounting, Sarah's instructress must have been a wonderfully talented teacher who was able to guide her students to stitch their samplers in such a way that the backs of their samplers are as beautifully finished as the fronts.
One verse reads,
The winter tree resembles me Whose sap lies in the root The spring draws nigh as it, so I Shall bud, I hope, and shoot."  Along the bottom, Sarah stitched, "Remember now thy creator in the days of they youth,  from Ecclesiastes 12:1.
Sarah was indeed born October 6, 1789, to Thomas and Sarah (Crabb) Slade of Somerset County England. In 1808, she married William Salway (1782-1862) who is recorded in various census records as a horse doctor and a veterinary surgeon. Our research turned up information on William's great-great-great-grandfather, John Salway (1610-1672) who was Vicar of Whitchurch Canonicorum, in Dorset. 
The sampler was worked in silk on linen and is in excellent condition. It has been conservation mounted and in a molded and black painted frame.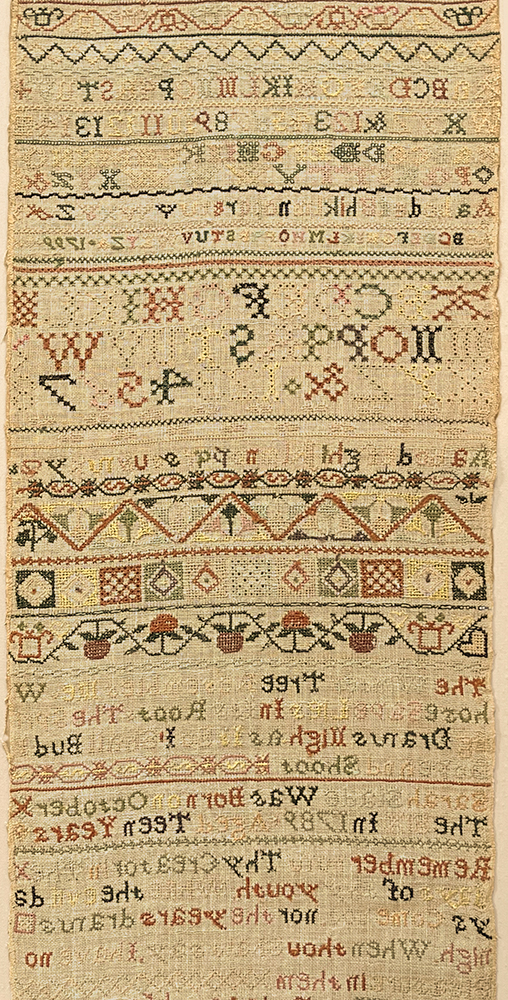 detail of verso