Sarah Maria Child,
Groton, Middlesex County, Massachusetts, 1827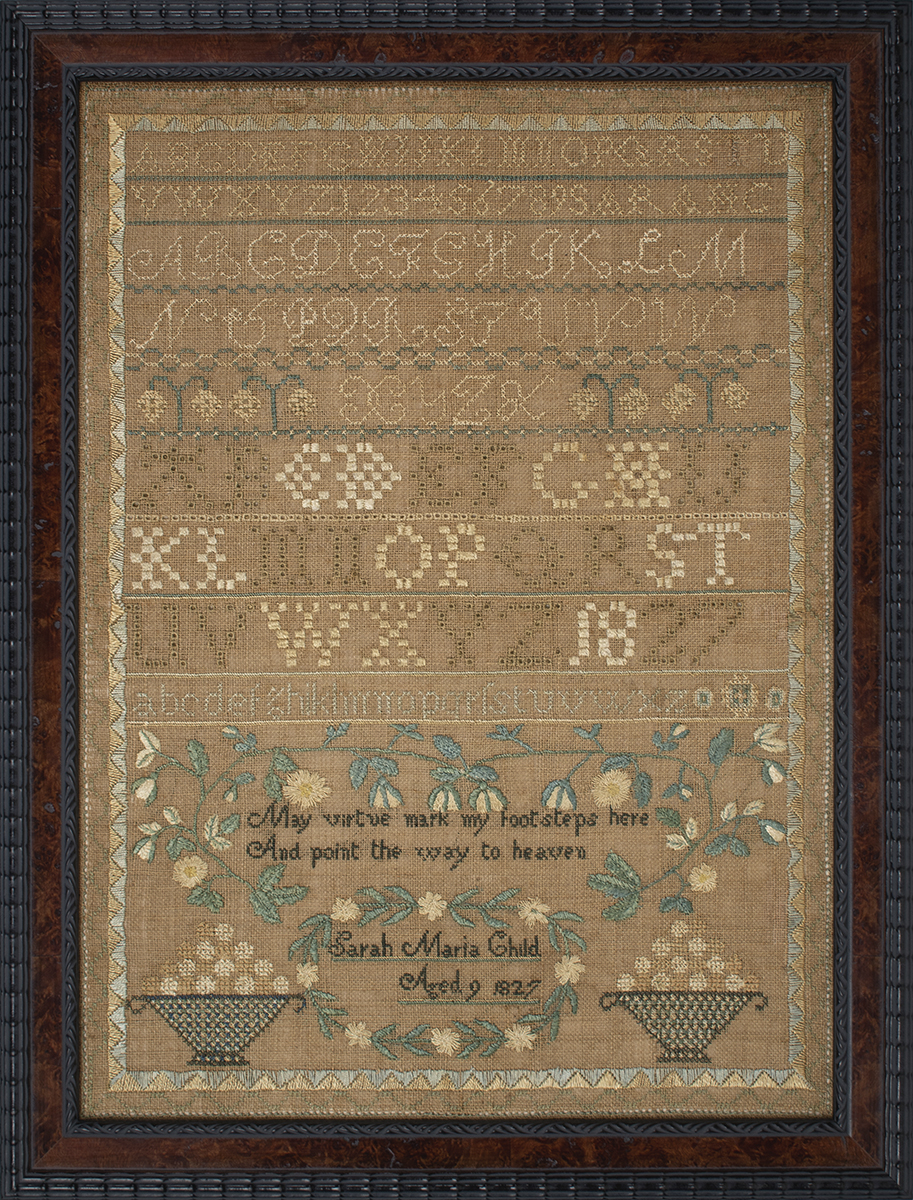 sampler size: 19" x 14" •
framed size: 22" x 16¾" •
sold
A handsome sampler exhibiting excellent needlework, this was made by 9-year-old Sarah Maria Child, of Groton, Massachusetts. Along with several alphabets, Sarah featured a very appealing aphorism and two baskets filled with fruit. Graceful leafy vines with flowers and buds encircle her aphorism and enclose her inscription. In addition, Sarah cleverly tucked her name at the end of the second row from the top and the date, 1827, appears again at the end of the largest alphabet which was accomplished most impressively in the eyelet stitch. 
Sarah was born on April 13, 1818, to Calvin and Sarah (Fitch) Child. The family lived in Groton where Calvin worked as a blacksmith. Information from the Massachusetts Historical Commission indicates that the family lived in a Federal clapboard house built circa 1821 and located at 228 Main Street. On May 30, 1839, Sarah married John Billings but sadly died later that same year. She is buried in Groton Cemetery with many Child family members. 
The sampler was worked in silk on linen and is in excellent condition. It has been conservation mounted and is in a burl frame.