Sarah Ann Clare,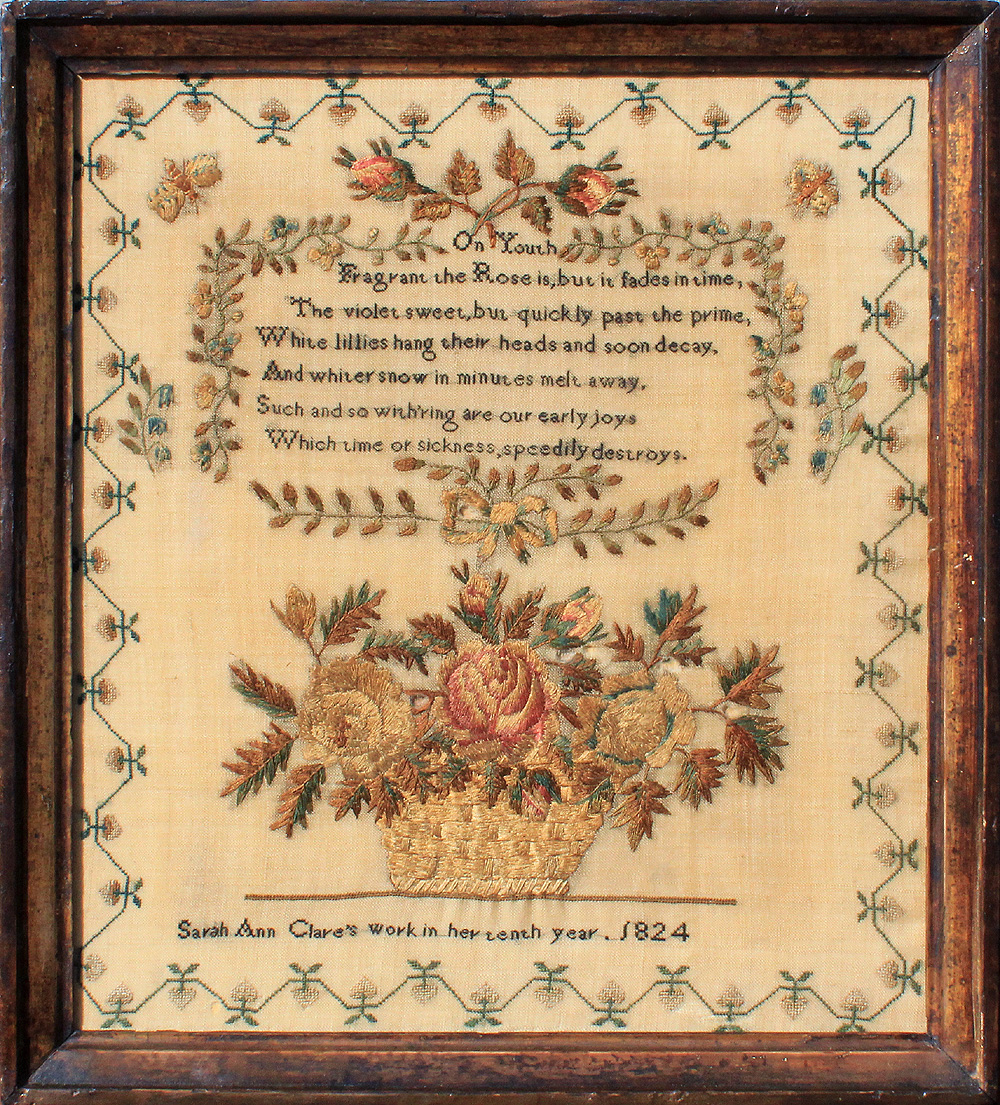 sampler size: 13½" x 12" •
framed size: 15½" x 14" •
sold
This very appealing English antique sampler was stitched by Sarah Ann Clare in 1824 when she was "in her tenth year;" which likely means that she was nine years old. Using a palette primarily of golds and greens, but with accents of deep blues and pinks, Sarah Ann featured a large woven basket with fat blossoms of flowers and their budding and leafy accouterments. More buds and a vine tied with a bow surround her chosen text entitled "On Youth," a popular verse found on samplers, it was taken from The Despairing Lover, from the Twenty-third Idyllium of Theocritus, translated by John Dryden (1631–1700), and appropriately adapted to the focus of youth.
Worked in silk on wool, the sampler is in excellent condition. It has been conservation mounted into its original gold frame.