Round Darning Sampler Norfolk,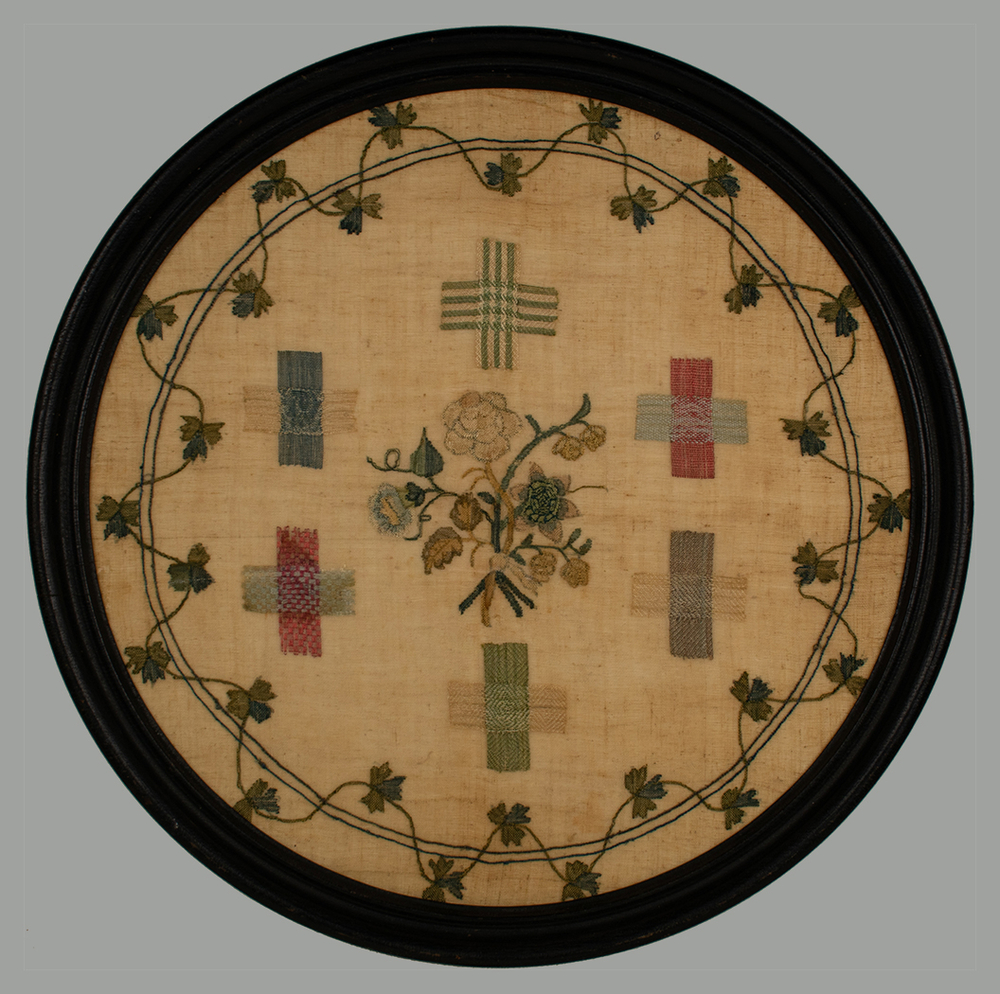 diameter of sampler: 13½" •
diameter of frame: 15½" •
sold
The samplers of Norfolk, England form, as a group, one of the most cohesive and visually appealing types of English sampler. Imitation and Improvement: The Norfolk Sampler Tradition by Joanne Martin Lukacher (In the Company of Friends, Redmond, WA, 2013) is an excellent book that is both scholarly and greatly interesting. Included are many groups within the overall, illustrating approximately 115 samplers. Our favorite Norwich category is that of the darning sampler and they are described by Ms. Lukacher as follows, "Darning samplers, which became popular in England in the second half of the 18th century, make use of needle weaving techniques to achieve engaging patterns, complex in appearance."
These samplers can evidence a wonderful delicacy, organized around typical and very handsome floral compositions.
We are pleased to present this praiseworthy Norfolk darning sampler, a recent discovery and addition to this group – quite unusually, this is a round sampler.
The border is a composed of narrow circles and a handsome leafy vine. 
Worked in silk on linen, this in excellent condition and has been conservation mounted into it excellent, original molded and black painted frame.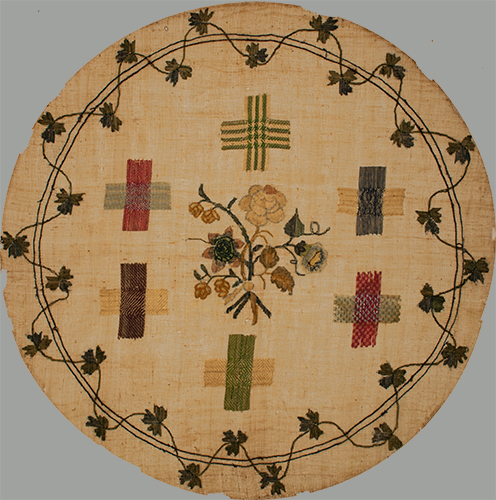 photo of reverse