Rebekah Hewson Moss,
Streatham, Lambeth, London, England, 1833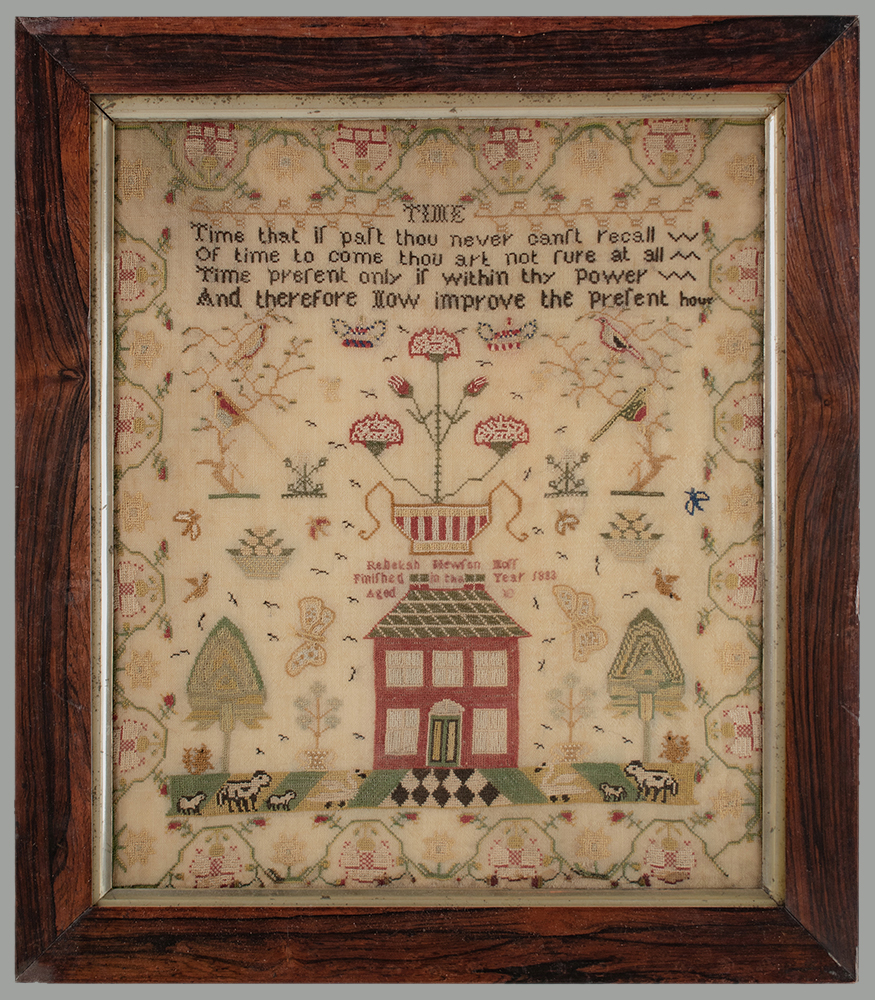 sampler size: 14" x 12" •
framed size: 17¾" x 15¾" •
sold
This sampler features a delightful scene of a red house with a shingle roof, two chimneys and double doors under a fanlight, set on a lawn with an unusual checkerboard hardscape, while swans and sheep animate the lawn. Made by Rebekah Hewson Moss who was 10 years old and living in Streatham, an area in south London. 
Other elements that add greatly to the composition include huge butterflies, birds on tree branches, a large pot of flowers, baskets of fruit, and crowns. Many tiny little black birds fly throughout the sampler adding a wonderful sense of movement. The verse, entitled, "TIME," was written by Lord Byron (1788-1824). A border of relative complexity frames the composition well. 
Rebekah was the daughter of Robert and Margaret (Hewson) Moss and was baptized on May 30, 1824, at St. Leonard's Church in Streatham, Lambeth. In 1857, Rebekah married John Childers. 
The sampler worked in silk on wool and is in excellent condition. It has been conservation mounted and is in its fine, original rosewood frame with a gilt liner.