Parrot Embroidery on Paper,
probably English, circa 1820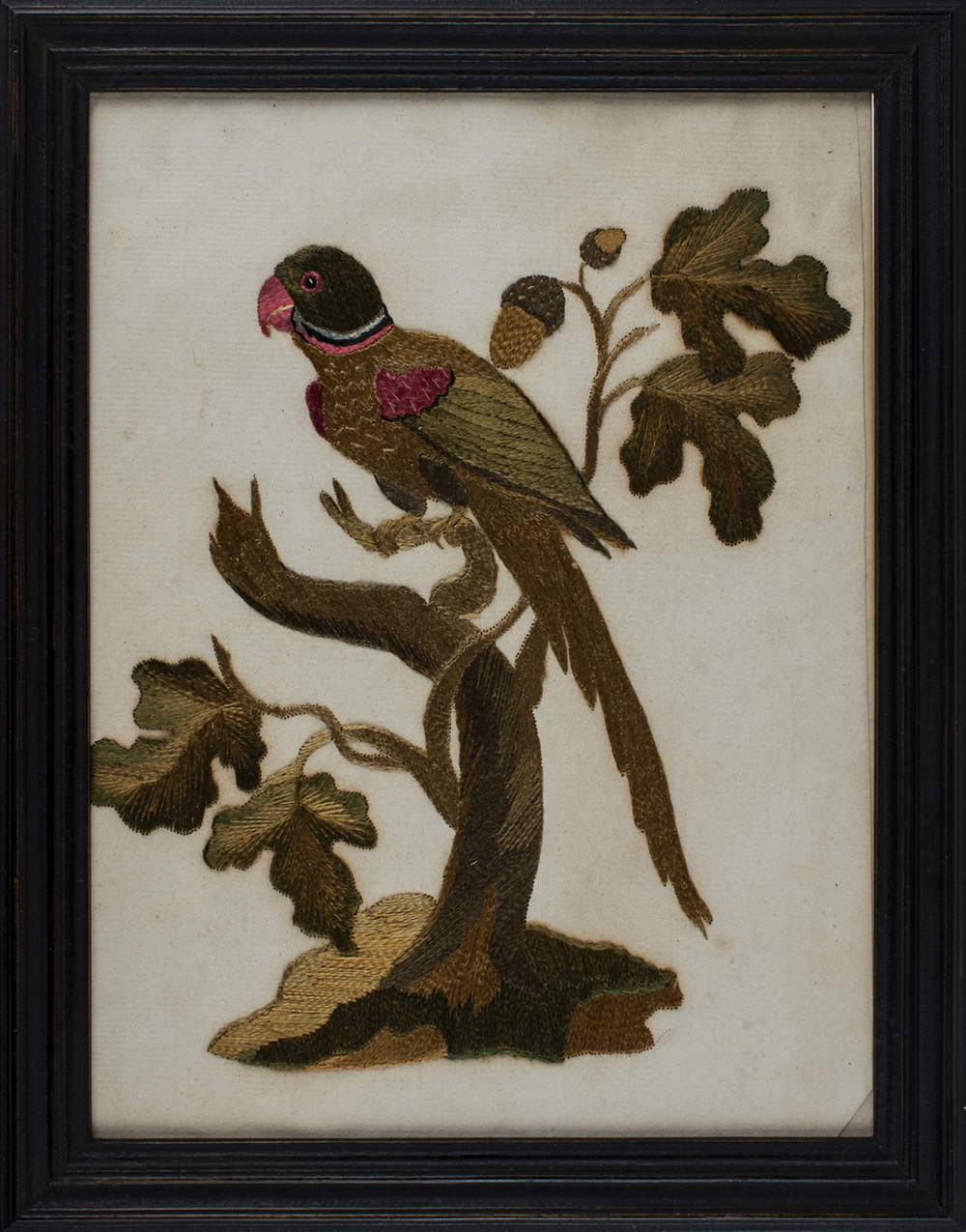 sight size: 9" x 7" •
framed size: 10¾" x 8½" •
price:
$900
Needlework on paper has always interested collectors as it allows for no missteps – the hole made by the needle must be incorporated into the work. This is a delightful portrait of a large, exotic, long-tailed parrot perched on an oak tree. The parrot is beautifully rendered and the leaves, acorns, tree trunk and ground are all skillfully shaded. 
Worked in silk on early, laid paper, this is in excellent condition. It is in a molded and painted black frame.