Olive Rundlett,
Exeter, Rockingham County, New Hampshire, 1792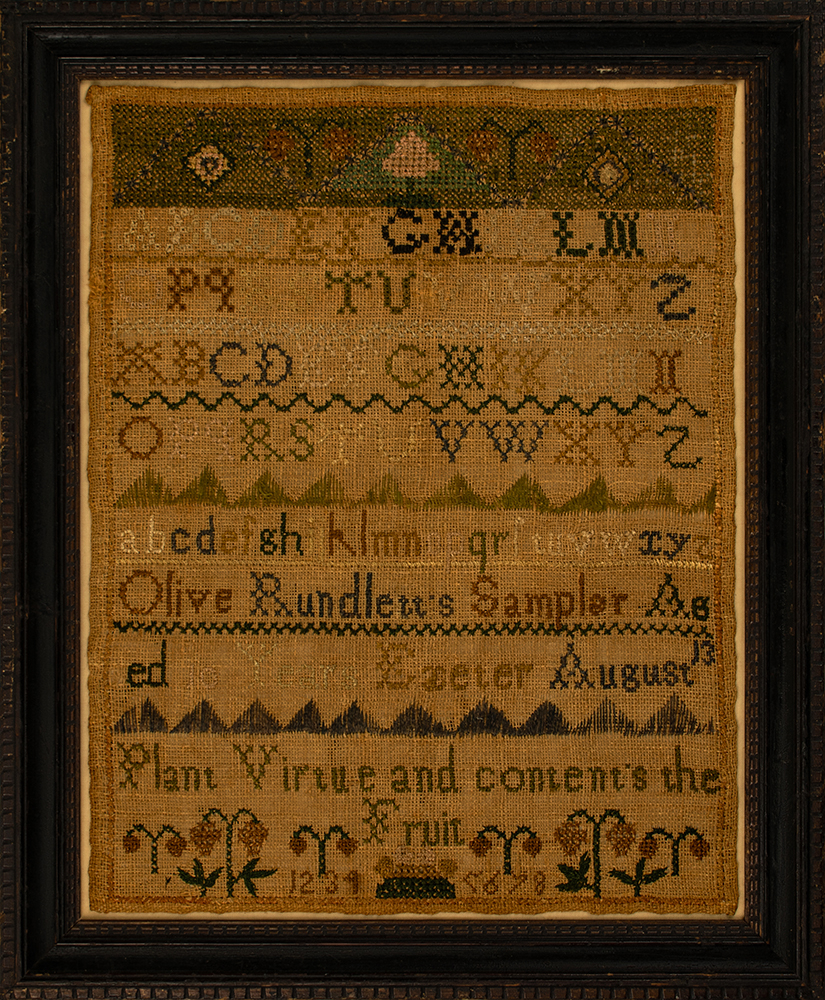 sampler size: 10¾" x 8¼" •
framed size: 13" x 10½" •
sold
A very good, small sampler, this is signed, "Olive Rundlett's Sampler Ag / ed 10 Years Exeter August 13." The aphorism that she included, "Plant Virtue and content's the Fruit," is particularly appealing and one not commonly found on samplers. A fine, fully worked band fills the top of the sampler and little strawberry plants embellish the bottom, with a numerical progression nestled into the same. 
Olive was born on April 27, 1782, in Exeter, Rockingham, County, New Hampshire to James and Dorothy (Stephens) Rundlett. A Rundlett – Randlett Genealogy Mainly Descendants of Charles Runlett of Exeter, NH, 1652 – 1709, by Joseph Milton Odiorne (Knowlton & McLeary Co, 1976) reveals much about this family. James and Dorothy were married in Exeter in 1767 and they had ten children. James served as a drummer in Capt. Simon Marston's Company, Col. Gilman's Regiment in the Revolutionary War. Olive married Samuel Rowe (1780-1828) and they remained in Exeter where they had three children. She died in 1866, age 84 and is buried at Winter Street Burial Ground in Exeter. 
A likeness of Olive as an older woman, probably an ambrotype, posted online at Findagrave.com, is included here: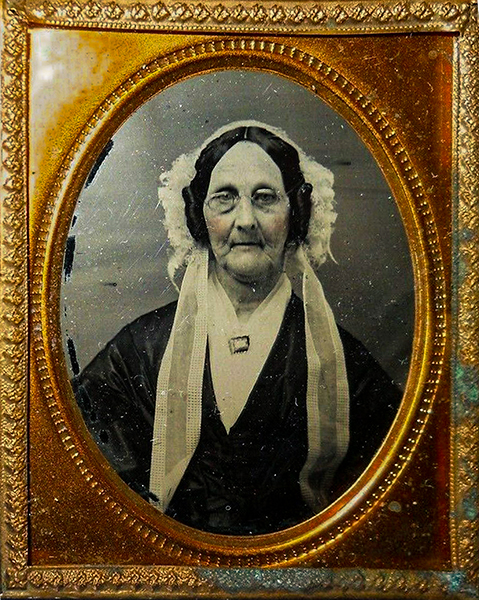 The sampler was worked in silk on linen and is in excellent condition. It has been conservation mounted and is in a fine, period frame.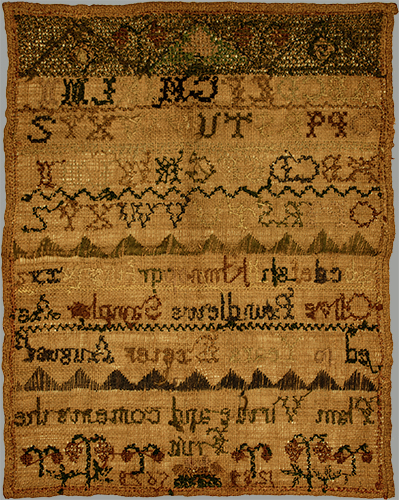 photo of reverse