Needlework on Paper,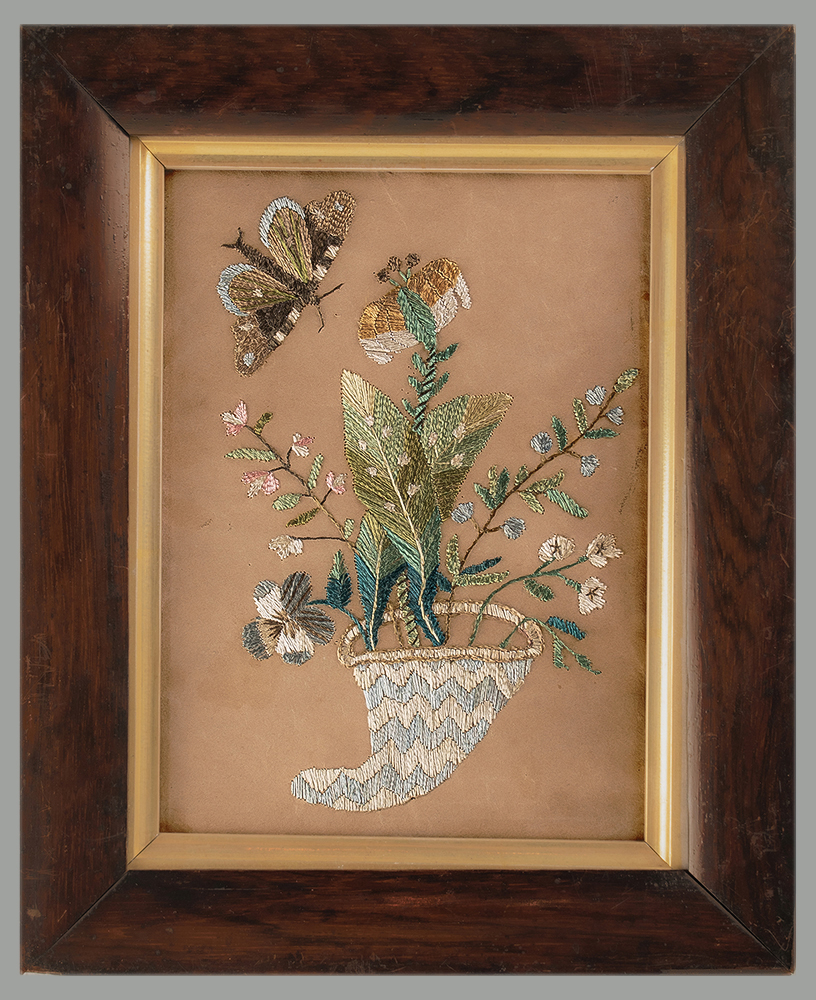 needlework size: 7" x 5" •
framed size: 10" x 8" •
price:
$1100
Needlework on paper has always interested collectors as it allows for few missteps – the hole made by the needle must be incorporated into the work. This is a particularly delightful example, a depiction of a flower arrangement springing out of a cornucopia; a large butterfly heads toward the uppermost blossom. The zigzag pattern of the cornucopia, the embellishments of the large leaves and the embroidery over the tall stem of the large flower add wonderful detail to the picture. We also appreciate the dimension implied by the oval opening of the cornucopia. 
Worked in silk on paper, this is in excellent condition and in its original rosewood frame with a gilt liner.