Mercy Gillow,
St. Nicholas at Wade, Kent, England, 1769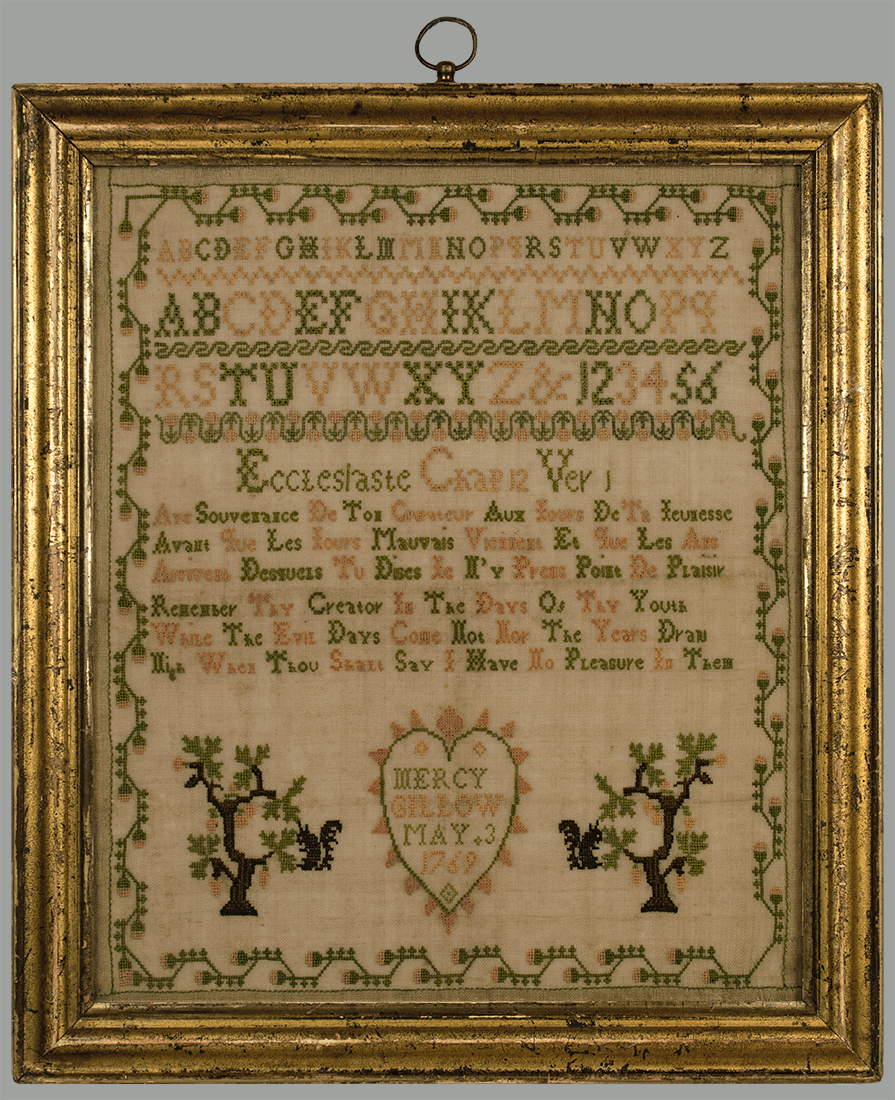 sampler size: 13" x 11" •
framed size: 15½ x 13½" •
sold
This early and highly appealing sampler was made by Mercy Gillow, a twelve-year-old living in a small coastal village southeast of London, St. Nicholas at Wade. The village is known for its Norman church dating from the 13th century, and it has been the ancestral home of the prominent Gillow family, with roots that are documented from the 16th century. Mercy was born there on August 21,1757, a daughter of Thomas and Ann (Eason / Easton) Gillow. Sadly, Mercy died three years after she made this sampler, in 1772. 
The sampler features a biblical verse in both French and English and is sophisticated as well as charming. Mercy surrounded her inscription with an unusual sawtooth heart flanked by squirrels and oak trees, all skillfully accomplished. The palette of predominantly light green and pink is one rarely found on samplers and the needlework is very fine throughout. 
Worked in silk on wool, the sampler is in excellent condition. It has been conservation mounted into the 19th century gold-leaf frame that has been with it for many years.