Mary Wallace,
Loughriescouse, Ireland, 1847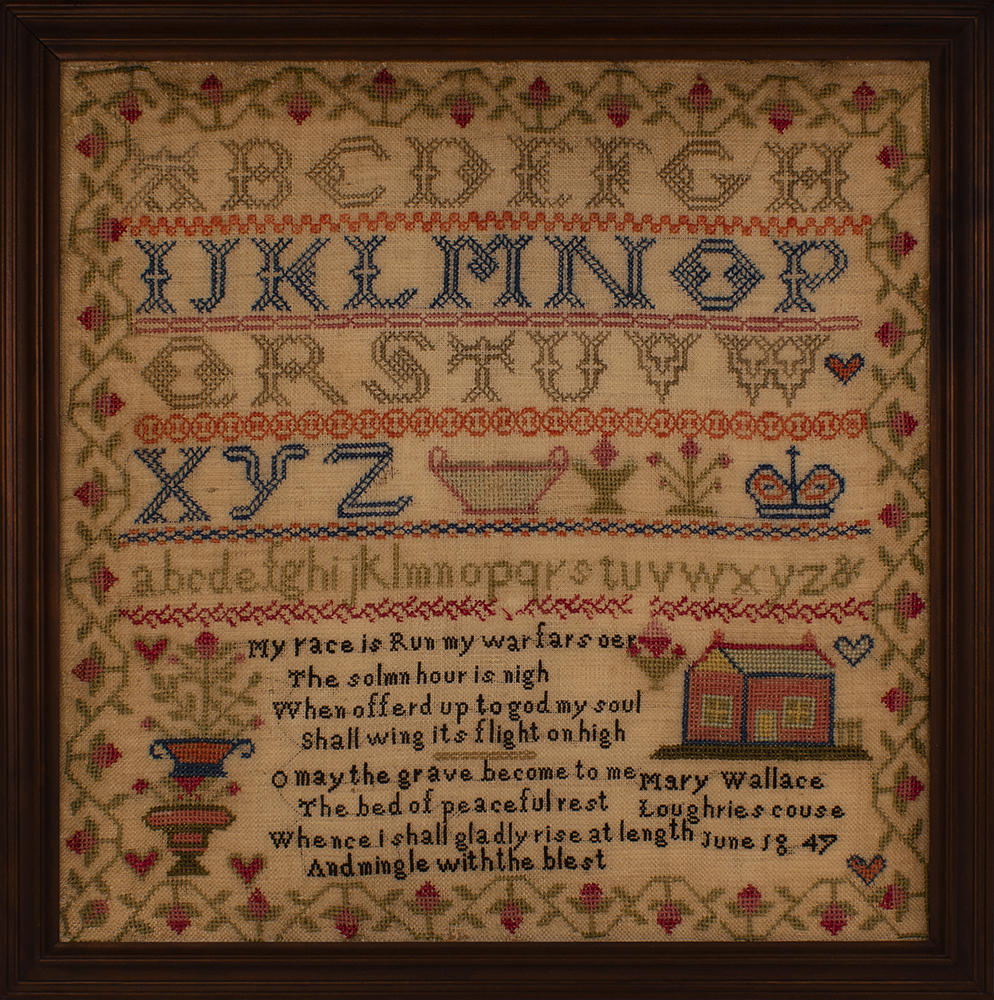 sampler size: 15½" x 15¼" •
framed size: 18" x 17¾" •
sold
Documented Irish samplers are rare, and we're pleased to offer this one, which offers strong visual appeal with excellent color and composition. A fine, large alphabet, little house, pots of flowers, verse, little hearts and crowns are all framed with a border of strawberries on a stylized vine. 
The antique sampler is signed by Mary Wallace of Loughriescouse, dated June 1847. Loughriescouse is a village east of Belfast and research points to Mary Wallace, born 1838, daughter of Robert Wallace, who lived in Newtownards, the village next to Loughriescouse. She married Hugh McCutcheon in 1861.
The sampler was worked in silk and wool on linen and is in excellent condition with a very few missing stitches. It has been conservation mounted and is in a molded mahogany frame. See below for a photo of the reverse of the sampler, taken prior to mounting.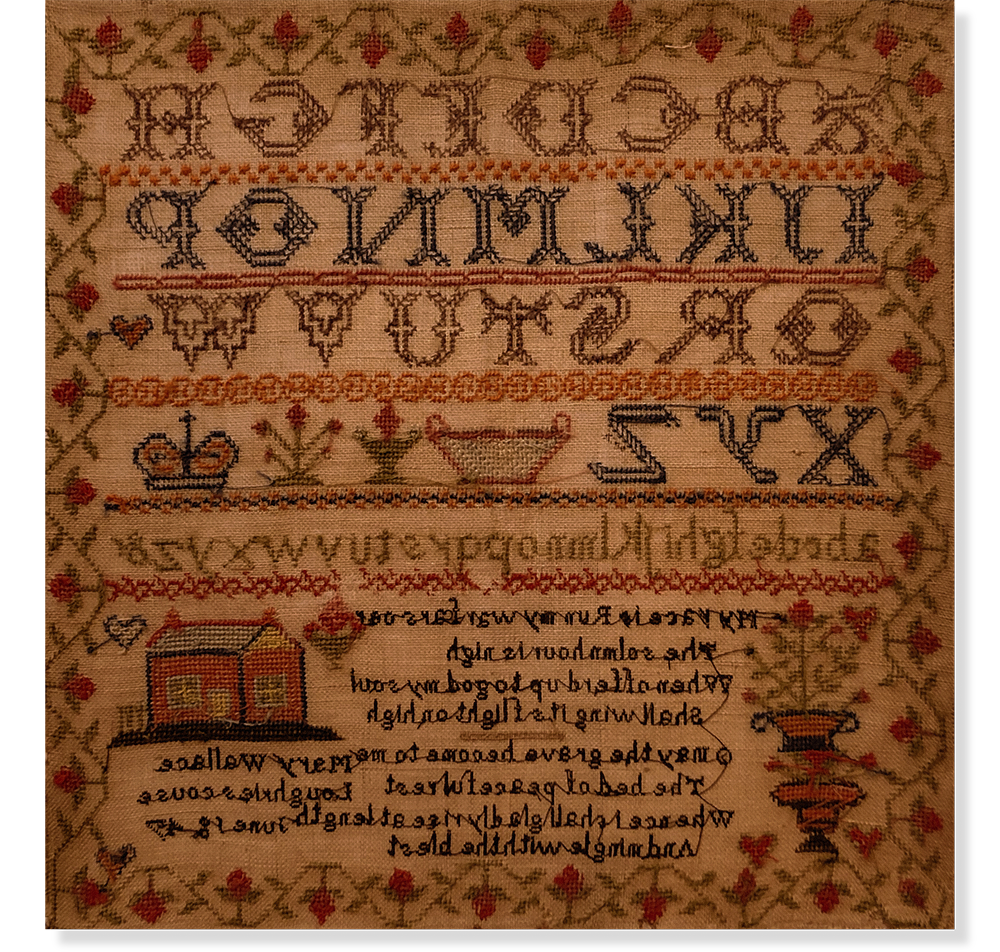 photo of reverse