Mary Tate,
Louth, Lincolnshire, England, 1815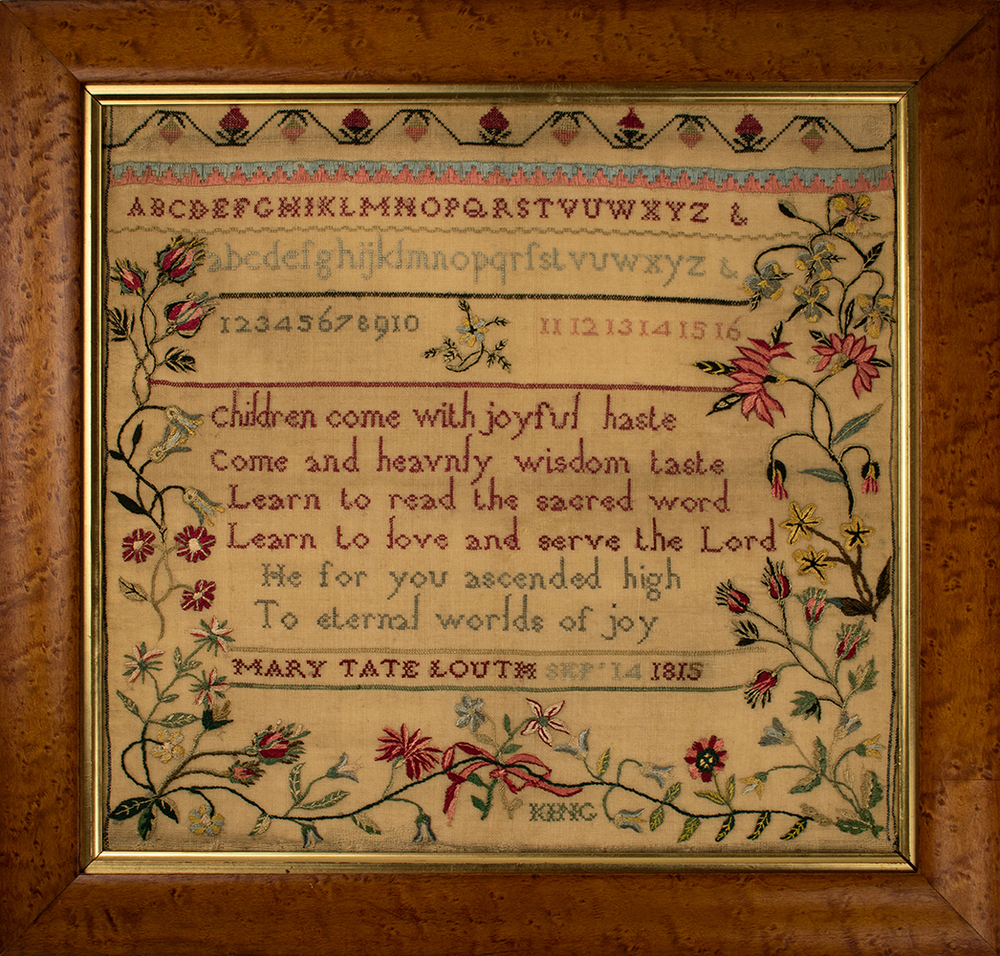 sampler size: 12¾" x 13½" •
framed size: 16¼" x 17" •
sold
This sampler was made by Mary Tate of Louth, as she stitched on her delightful and skillfully worked sampler. She featured an upbeat religious verse nestled into an excellent three-sided border of flowers on a graceful, leafy vine, tied together at the bottom with a beautiful pink and red ribbon bowknot. A lovely pink and blue geometric band marches across the top of the sampler and Mary stitched the word, "King," acknowledging George III, in the bottom border. 
Mary was born circa 1801, in Louth, Lancashire, a small town 75 miles east of Sheffield. Her parents were Bryan Tate, a noted gunsmith, and his wife, Mary (Dales) Tate. A flintlock pistol made by Bryan Tate is in the National Trust Collections in England. Research turned up various, interesting records for him, including an 1803 record when Bryan, a master whitesmith, took on an apprentice. Mary married Edward Pagdin, Jr., of Yorkshire and they lived in Rotherham.
The sampler was worked in silk in linen and is in excellent condition. It has been conservation mounted into a maple frame with a gilt liner.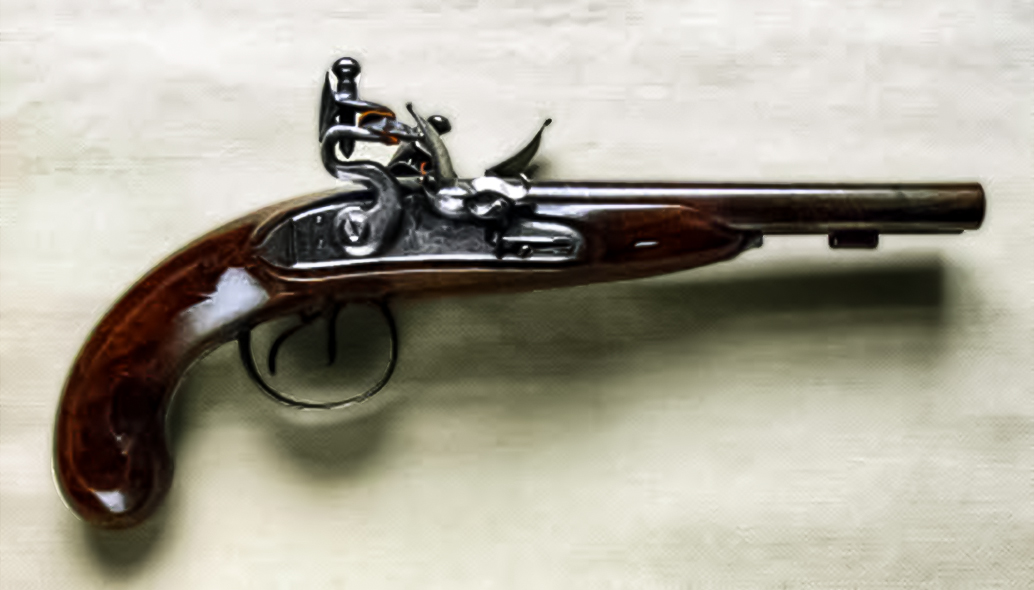 Double barrelled flintlock carriage pistol by Tate, c1780, held by National Trust Collections