Mary Martin,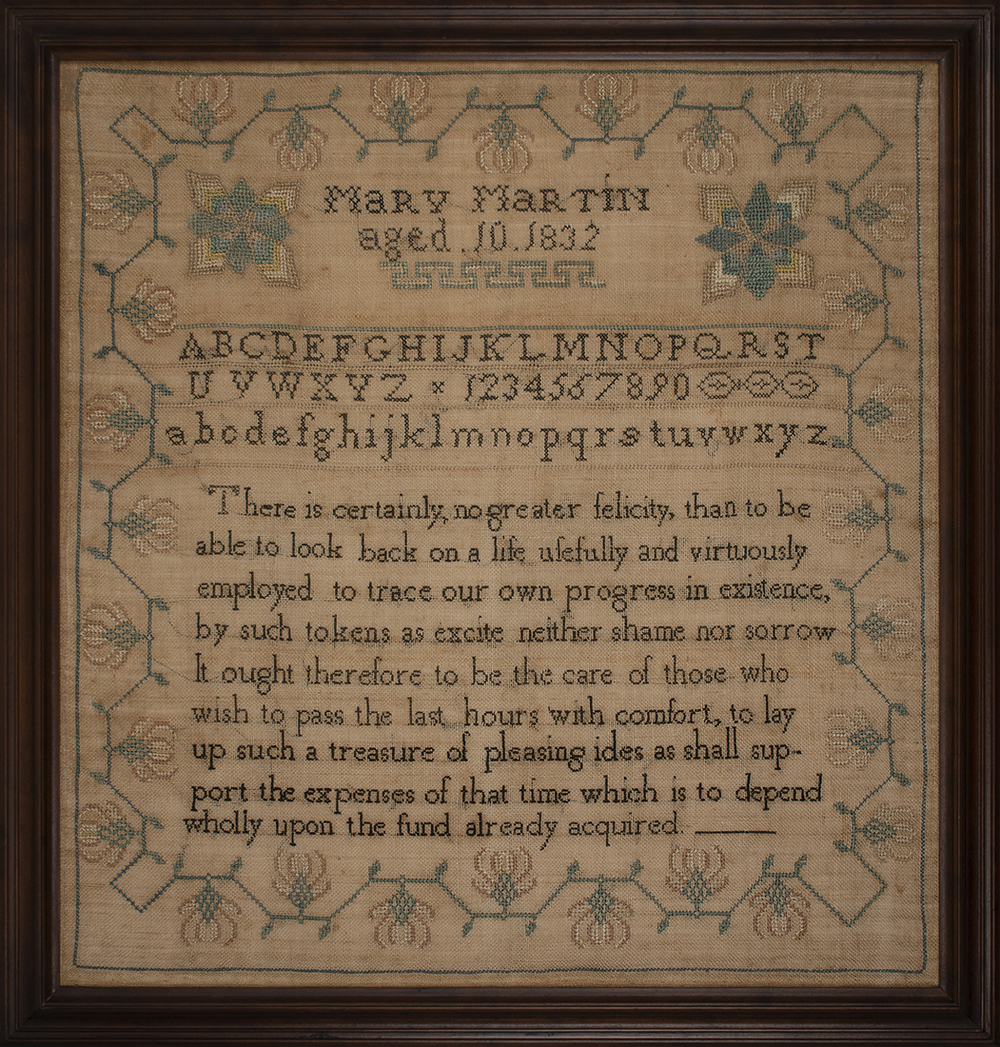 sampler size: 17¼" x 16½" •
framed size: 24½" x 25" •
sold
We admire samplers for many different reasons and occasionally come across one that presents a verse, quote or prose that sets it apart from others. This sampler, made by 10-year-old Mary Martin in 1832, features an extraordinary paragraph that we have never seen before on a sampler. It reads,
"There is certainly, no greater felicity, than to be able to look back on a life usefully and virtuously employed to trace our own progress in existence, by such tokens as excite neither shame nor sorrow. It ought therefore to be the care of those who wish to pass the last hours with comfort, to lay up such a treasure of pleasing ides as shall support the expenses of that time which is to depend wholly upon the fund already acquired." 
The first sentence was written by Dr. Samuel Johnson and published in The Rambler, between 1750 and 1752. Significantly, we found quotation in its entity published in the highly regarded Quaker publication, Friends Intelligencer, in 1854. The specific font, stitched with letter-perfect precision by Mary, was taught to girls who attended Quaker schools and this quotation must have been circulated for many years. 
The two stylized motifs near the upper corners, the portion of a Greek key band and the honeysuckle pattern border all add to the aesthetics of the sampler. It was worked in silk on linen and is in excellent condition, conservation mounted and in a molded and black painted frame.