Mary Ann Hatton,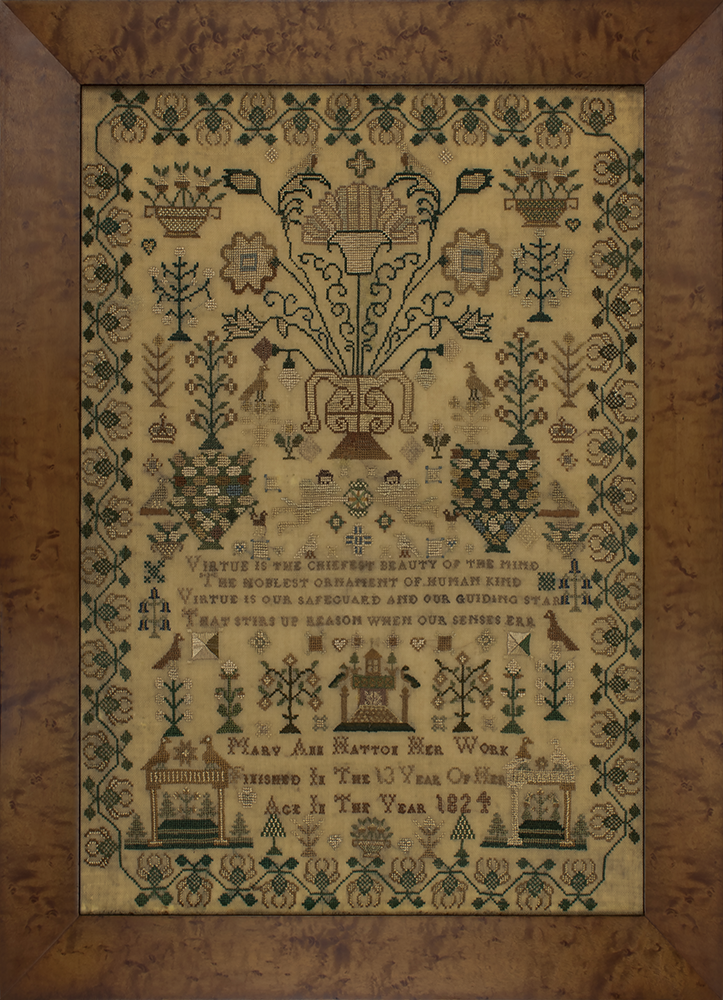 sampler size: 16½" x 11¾" •
framed size: 19¾" x 15" •
sold
A beautifully made sampler with an outstanding, well-balanced composition, this is signed, "Mary Ann Hatton Her Work Finished In The 13 Year Of Her Age In The Year 1824."  She filled the space with a great many motifs, centered on an excellent vase with flowers springing out of it. Below the vase is a pair of angels flanked by fruit baskets. The verse holds great appeal and can be found on other samplers, both English and American. 
Research can't be definitive, however the maker was most likely the daughter of Thomas and Mary Hatton, born November 15, 1812. The family lived in Buckland, a small town near Dover in Kent, England. 
The sampler was worked in silk on linen and is in excellent condition, with two tiny holes to the wool in the lower left corner. It has been conservation mounted and is in a fine figured maple frame.