Margaret Lunt,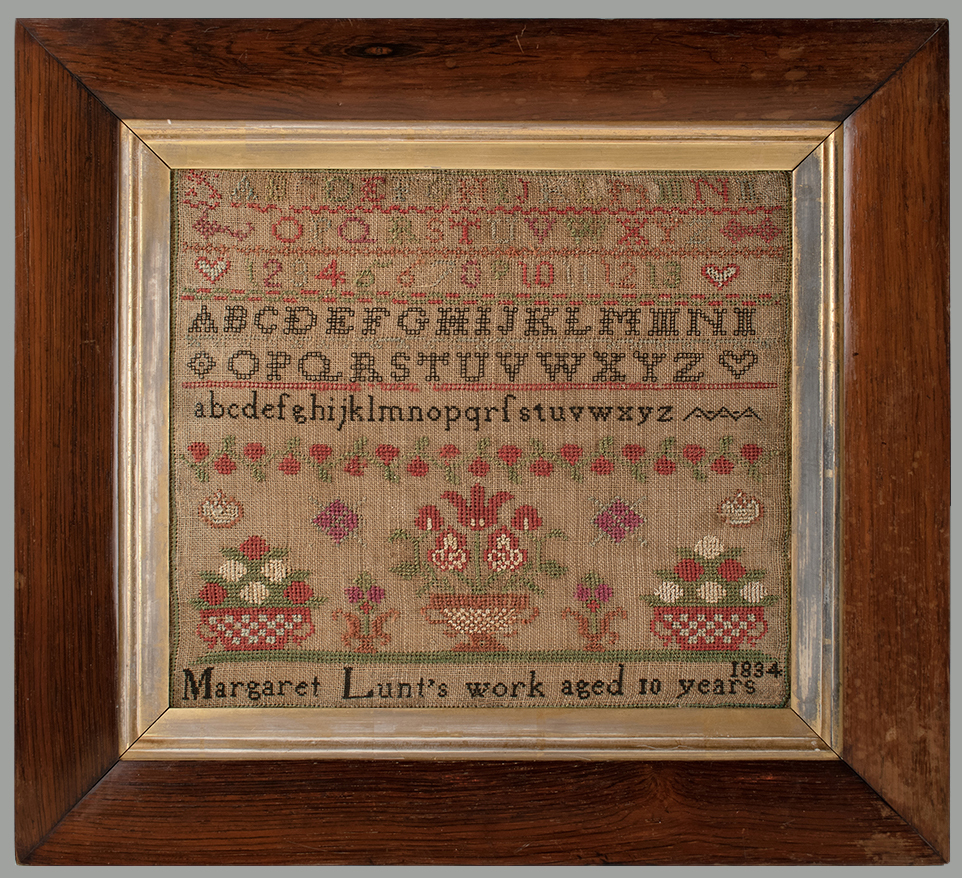 sampler size: 10" x 11½" •
framed size: 16" x 17½" •
sold
A nicely made sampler featuring a handsome pictorial register of fruit and flower baskets, this is signed, "Margaret Lunt's work aged 10 years 1834." The lettering of the inscription and one of the alphabets is recognizable as the font taught to Quaker schoolgirls and it's possible that Margaret attended a Quaker school. 
The sampler was worked in silk and wool on linen and is in very good condition, with some very slight loss to the wool. It has been conservation mounted and is in its fine original rosewood frame with a gilt liner.