Magdeleine Prathernon,
age 7 years 10 months, England, 1741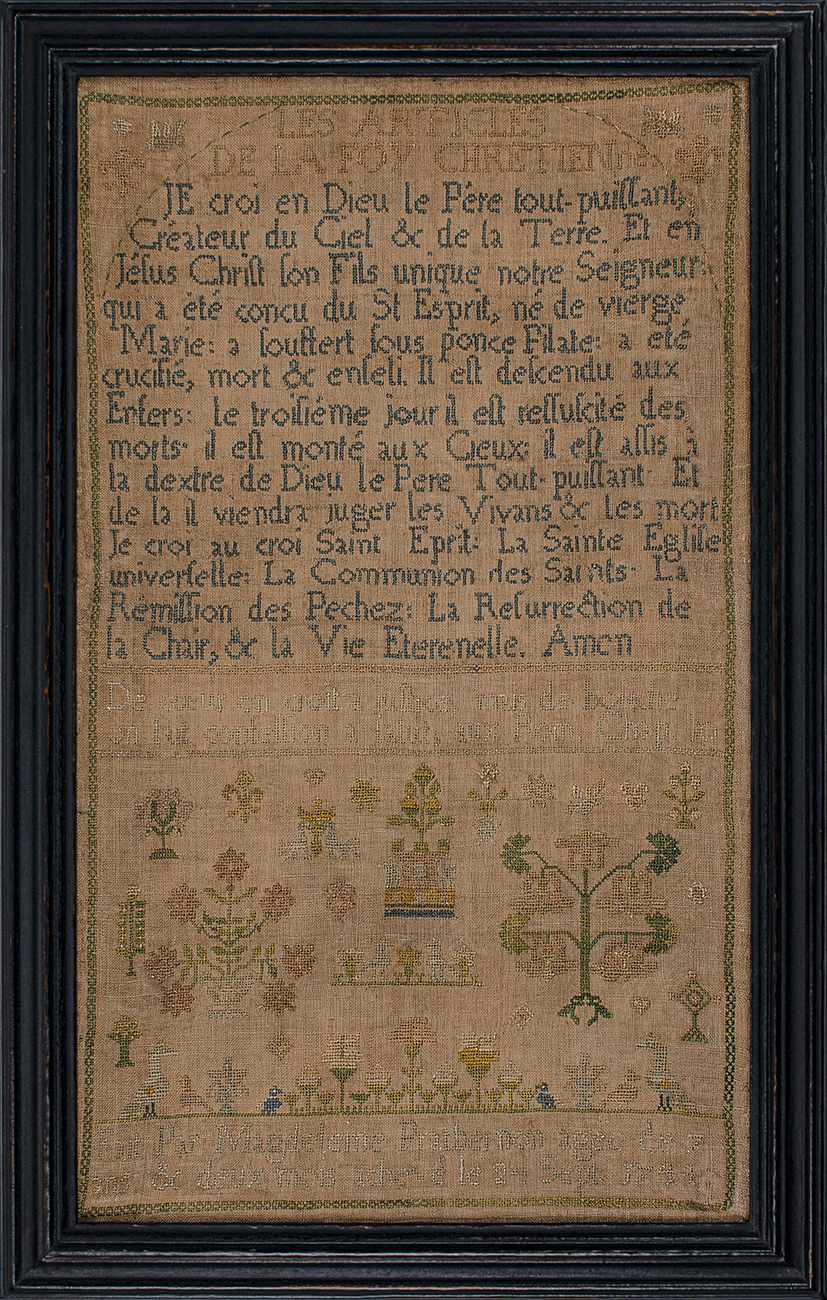 sampler size: 14¾" x 8½" •
framed size: 16¾" x 10½" •
sold
We occasionally come across 18th century English samplers worked fully in French and find these to be highly appealing; the samplermakers were indicating that they were highly skilled in two areas – needlework and French language. Remarkably, this exemplary sampler was made by a very young student, as indicated by her inscription, "Fait par Magdeleine Prathernon age de 7 ans & deux mois acheve le 24 Sept. 1741" – she was 7 years and 10 months old. 
Some English instructresses taught their students to finish the back of their samplers as neatly as the front and as is the case with this sampler. We have a photo of the reverse of the sampler taken prior to mounting. 
The lengthy wording is the Nicene Creed is a statement of the orthodox faith of the early Christian church In its present form this creed goes back partially to the Council of Nicea (A.D. 325) with additions by the Council of Constantinople (A.D. 381).
Research indicates that Magdeleine married Daniel Billon on November 10, 1783, at St. Anne Church, in London. Her parents may have been Thomas and Jane (Viller) Prathernon.  
The sampler was worked in silk on tan linen. It is in very good condition and has been conservation mounted in a molded and black painted frame.