Lucy French,
Danville, New Hampshire, circa 1805
sampler size: 11¾" 14¾" •
framed size: 14½" x 17½" •
sold
An engaging sampler, this presents a scene of fruit trees and flowering plants surmounted by a large, sharply defined oval containing alphabets and, within a smaller oval, the maker's name and age. Large sawtooth borders provide a fine framework.
The sampler is signed, "Lucy French Aged 11" in the center oval. Although the name and age are difficult to read because of the tone-on-tone coloration, close examination confirms the inscription and that all of the lettering is intact. The sampler descended in the family and is accompanied by a family notation (see below) that it was worked by "Grandmother Spofford." This note allowed for identification of Lucy, who was born in January of 1794 to Jonathan and Mary (Batchelder) French in the town of Danville, located in southern New Hampshire. Lucy married Osmond Spofford of Danville in 1818 and they had at least one child, Moses Spofford, born in 1821. Lucy died in 1866 and is buried in the Old Meeting House Cemetery in Danville.
Photocopies from Vital Records of Danville, NH 1760-1886 (1979) and The Edward and Ann French Family Salisbury, Massachusetts (revised, 1986) accompany the sampler. 
Worked in silk on linen, the sampler is in excellent condition. It has been conservation mounted and is in a fine figured maple frame.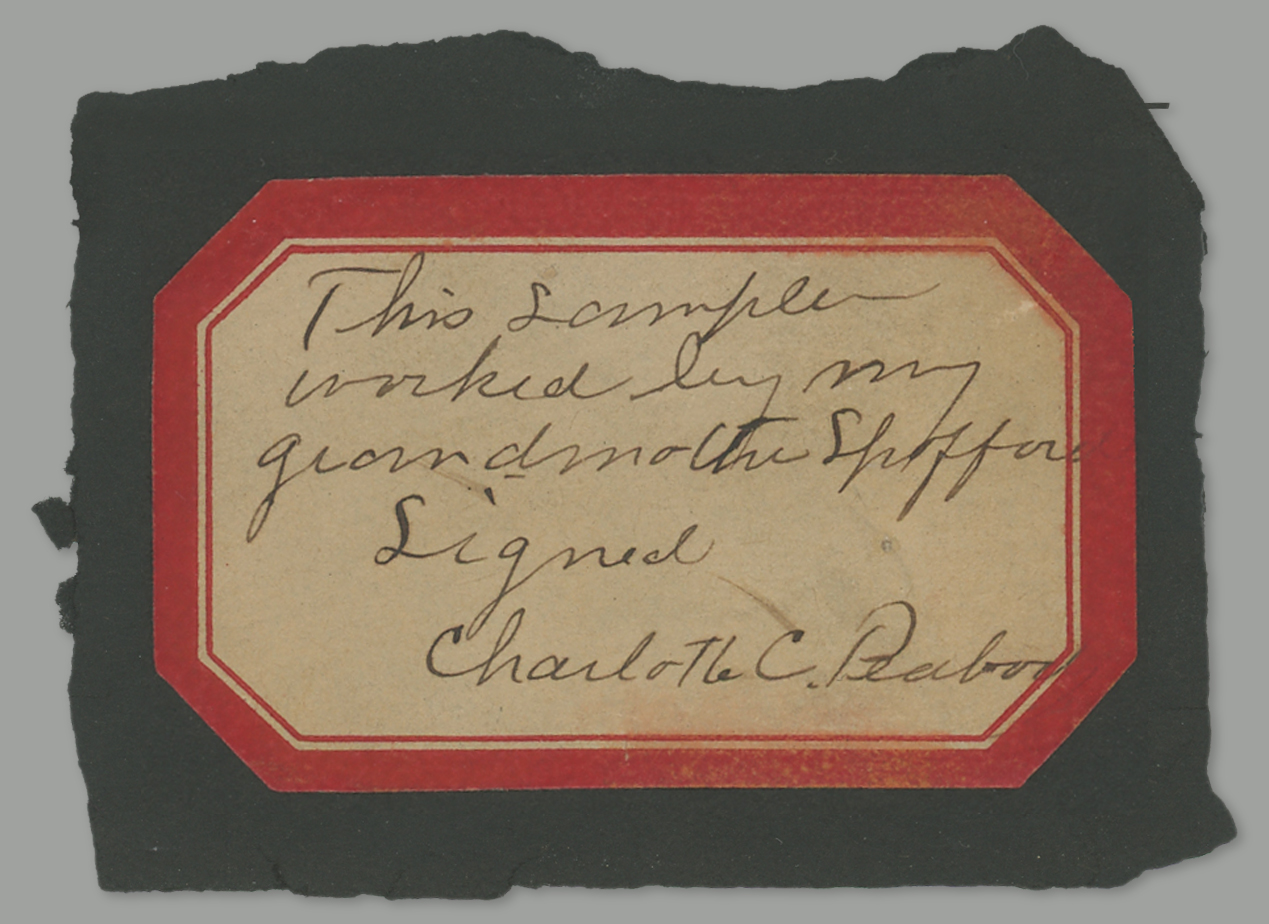 (Family note)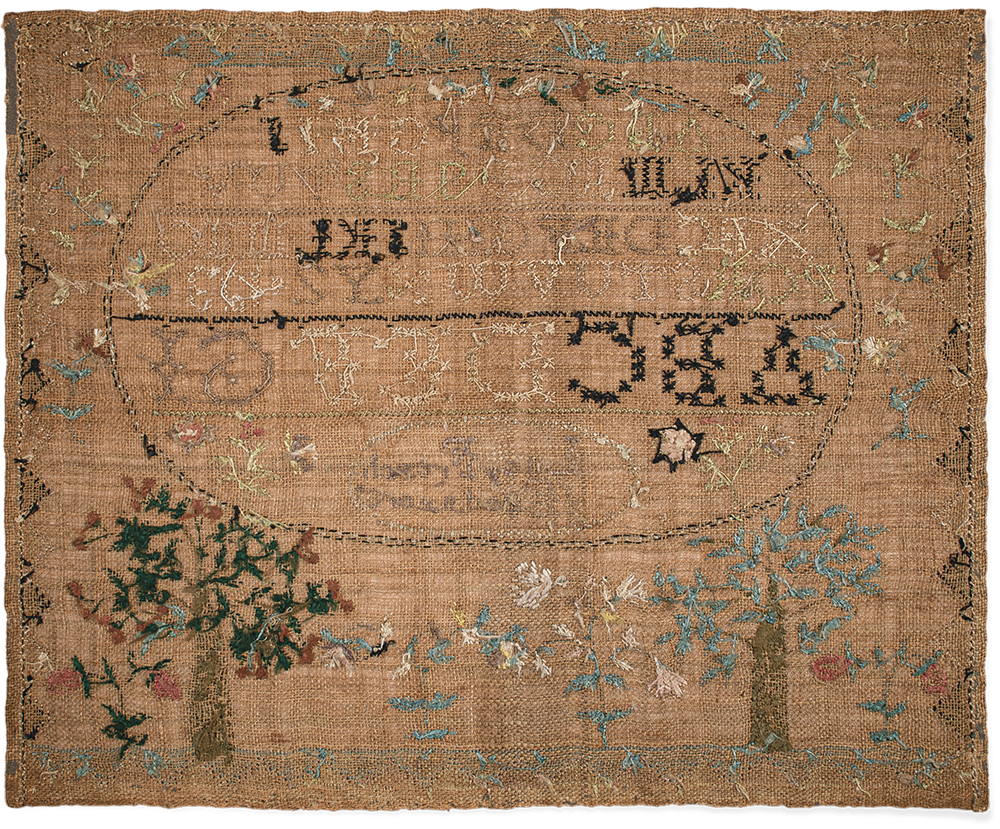 (Photo of reverse)