Letitia Baverstock,
"For Christmas Day", England, 1822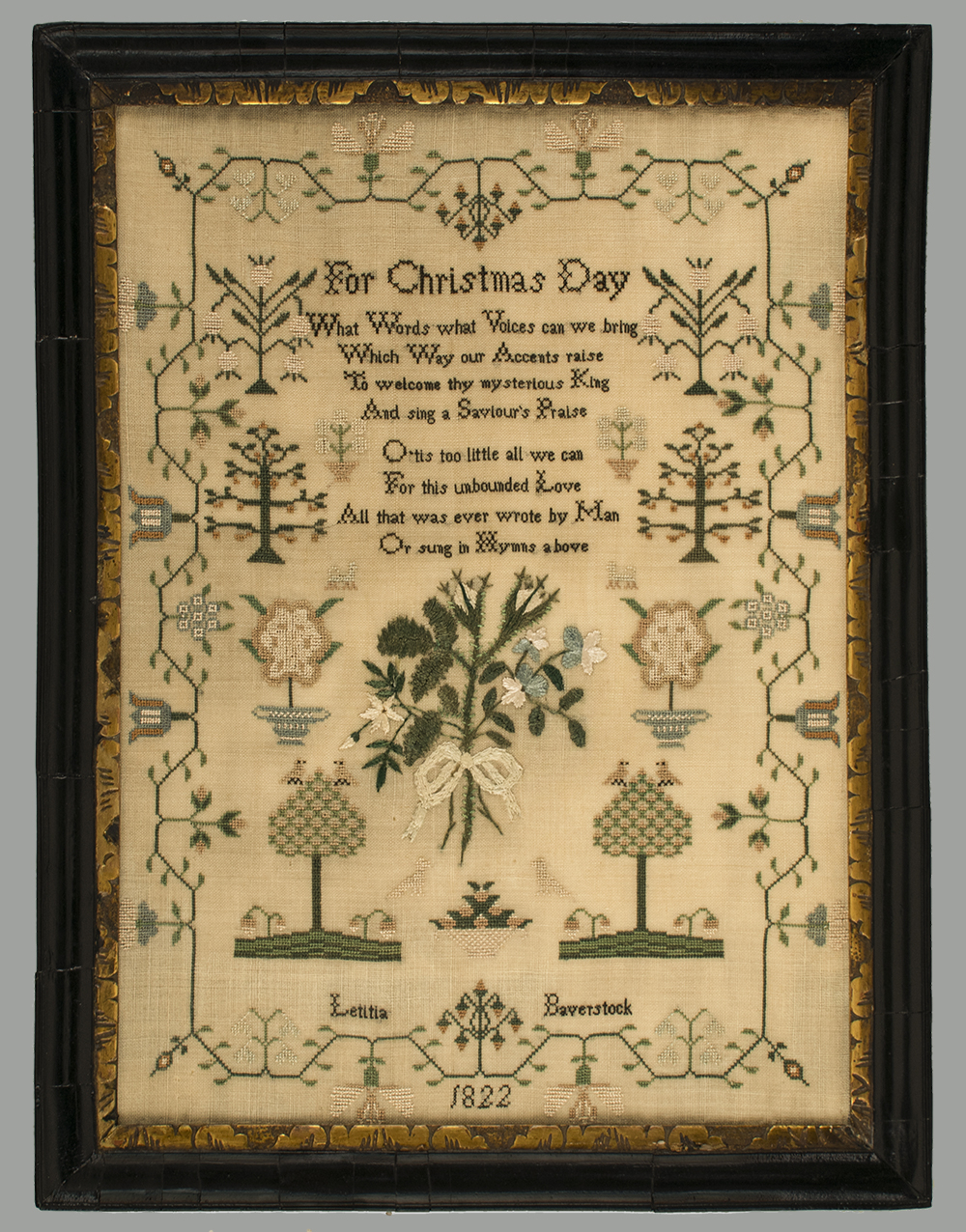 sampler size: 19½" x 15" •
framed size: 17" x 12¼" •
sold
A very lovely sampler featuring a wonderful subject matter and a verse that we haven't seen before, this was made by Letitia Baverstock in 1822. The poem was published in 1798 in The Universal Spelling-Book or, A New and Guide to the English Language by Daniel Fenning, a schoolmaster and author of other books for school children. The publisher was L. Bennet, Rotterdam, and the specific section of the book is entitled, "Verses on Particular Occasions."
Many finely worked motifs provide excellent embellishments with a bouquet of flowers tied with a white silk bowknot being the most prominent. The intricate border is unusual – an outstanding composition that provides the perfect framework for this splendid sampler.  
Letitia was the daughter of William and Elizabeth (Sutton) Baverstock, who seem to have lived in Andover, Hampshire when the sampler was made. Letitia was born in 1810, the 9th of their 11 children. In 1838, she married William White, a sculptor. They were living in Bath, with their two children. Letitia died in 1899. 
Worked in silk on wool, the sampler is in excellent condition. It has been conservation mounted and remains in its outstanding, original frame.