Julia Ann Taylor,
Flushing, Long Island, New York, 1822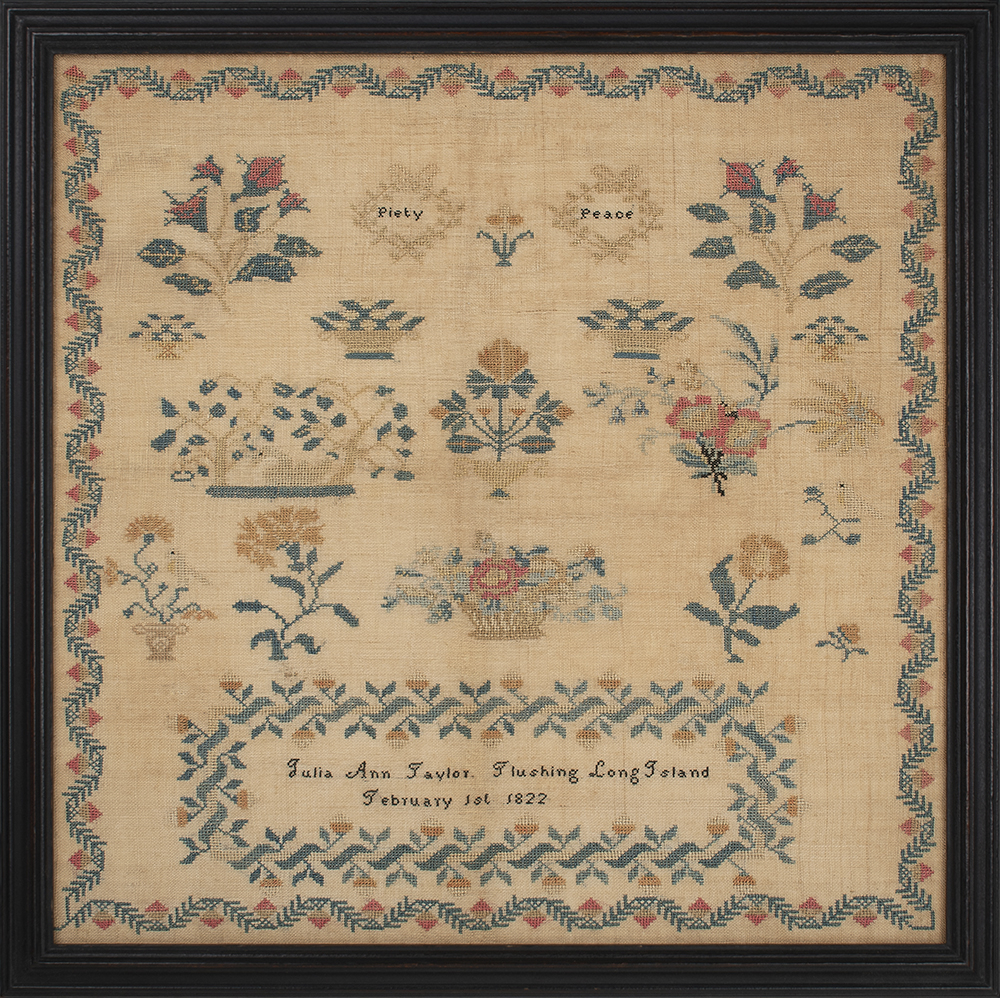 sampler size: 16¼" square •
framed size: 18¼" square •
sold
A very handsome and beautifully worked Quaker sampler, this is signed, "Julia Ann Taylor Flushing Long Island February 1st 1822." While we don't know what school she attended, the composition and motifs make it abundantly clear that the influence was that of the Female Association Schools, Quaker schools in New York and Flushing. The samplers made at these schools, and others that sprung from them, feature similar motifs and pictorial elements in a balanced format. Notably, the New York and Flushing school samplers included small wreaths or medallions enclosing certain significant words and we find this to be a very engaging characteristic. Julia Ann Taylor stitched "Piety" and "Peace," and we have also seen "Amity" and "Plenty" on other of these Quaker samplers. These classic Quaker samplers offer enormous appeal. 
The color palette of this sampler is particularly good; the predominant color is a lovely teal blue with soft coral with many other colors providing further interest. 
Julia Ann may have been the daughter of John Taylor as this was the only Taylor family in that area in the first decades of the 19th century. It's possible that further research will provide specifics. 
The sampler was worked in silk on linen and is in excellent condition. It has been conservation mounted and is in a molded and black painted frame.