Hannah G. Woodman,
Newbury, Essex County, Massachusetts, circa 1820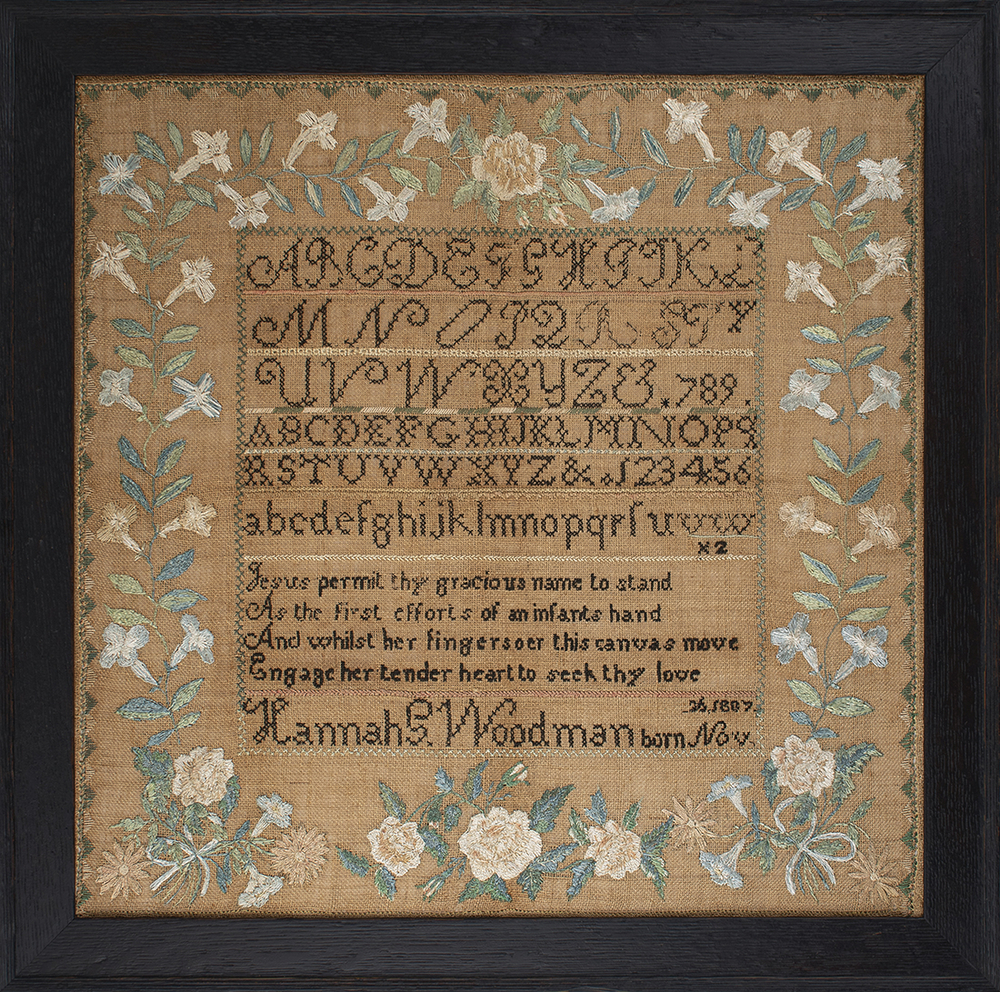 sampler size: 16½" square •
framed size: 19½" square •
sold
Several groups of fine samplers were made in Newbury and Newburyport, Massachusetts, where various needlework instructresses taught local girls in the 18th and early 19th centuries. This is a handsome sampler with alphabets, a classic religious verse and an inscription framed by an excellent floral border. The border begins at the lower corners with delightful flower bunches tied with blue bowknots and a narrow sawtooth edging finishes the outer edge on three sides. 
The samplermaker was Hannah Goodrich Woodman who stitched that she was born on November 26, 1807; she would have been between age 11 and 13 when she made this. Newbury Vital Records indicate that Hannah married Elijah Paige White (1810-1855) in 1836. They lived in Georgetown, Massachusetts where Elijah was a shoemaker and farmer and they had two children. Hannah died at age 30, in 1844 and is buried in Union Cemetery in Georgetown along with her husband and two children. 
The sampler was worked in silk on linen and is in excellent condition. It has been conservation mounted and is in a late 19th century black painted oak frame.