Elizabeth Mary Kaulback,
under the instruction of Fanny Mather Champney,  
Groton, Massachusetts, 1827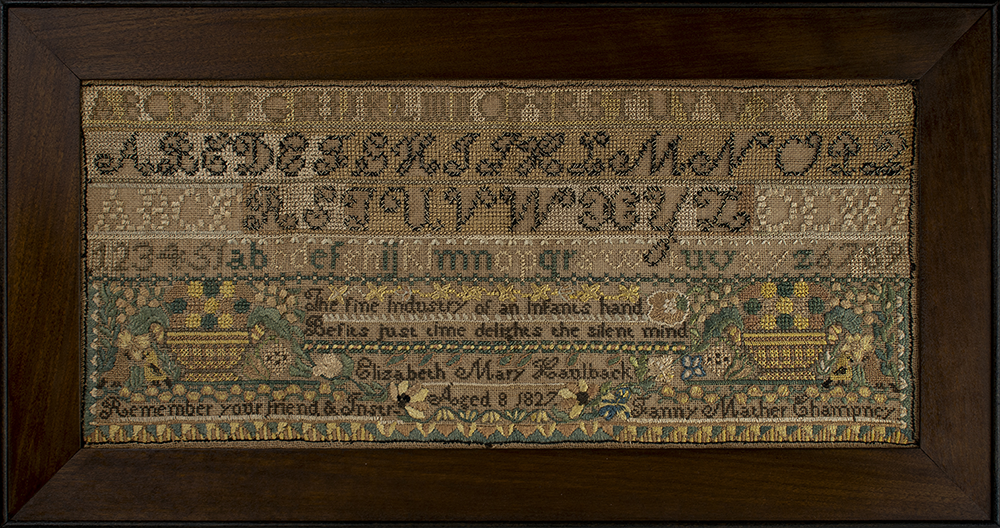 sampler size: 8" x 18¼" •
framed size: 11½" x 22" •
sold
An interesting and beautifully made sampler, this is signed, "Elizabeth Mary Kaulback Aged 8 1827 Remember your friend & Instr. Fanny Mather Champney." The two-line aphorism, "The fine industry of an infant's hand / Befits just time delights the silent mind," is particularly appealing. Elizabeth included an interesting technique on her largest alphabet and filled in much of the linen with further stitching. The lower register of the sampler is replete with motifs – baskets of fruit, little birds, garlands of flowers and geometric borders. The composition and execution of the sampler are clear indications of the skill of both the young needleworker and her instructress, and much is known about both of them.
Elizabeth Mary Kaulback was born in Halifax, Nova Scotia, Canada in 1816; her parents were John and Sarah (South) Kaulback. By 1824, the family removed to Massachusetts, settling in Groton. In 1839, Elizabeth was living in Cambridge where she married Thomas Aroz Buck Norris (1819-1870), a publisher and printer. They had three sons between 1839 and 1844. In 1849, Thomas set out for California, where, according to a published Norris family genealogy, "he made and lost several fortunes, being gone fourteen years. He settled in Chicago and died there." Elizabeth remained in Massachusetts and died in 1907, at age 90. 
The teacher and friend, credited as such on the sampler, Fanny Mather Champney, was born in Groton in 1793. She was the daughter of Francis and Abigail (Trowbridge) Champney. Descendants of the Elder Richard Champney of Cambridge, Massachusetts by Virginia Hewitt Watterson (Carlsbad, CA, 1989) documents this family back to the emigrant ancestor who arrived in Massachusetts in 1635. In 1808, Fanny attended Lawrence Academy, which was founded in 1793. She remained single and died in Groton in 1877. 
The sampler was worked in silk in linen and is in excellent condition. It has been conservation mounted and is in a beveled cherry frame.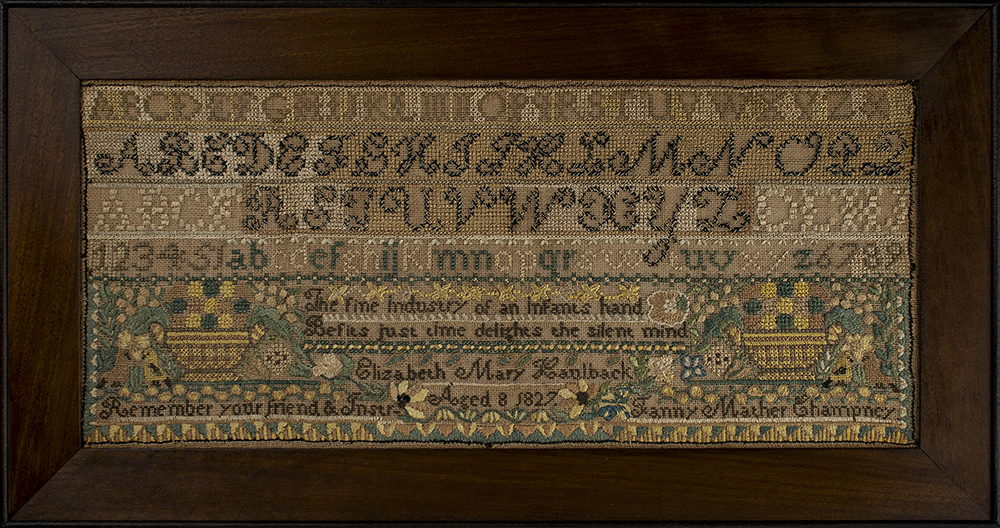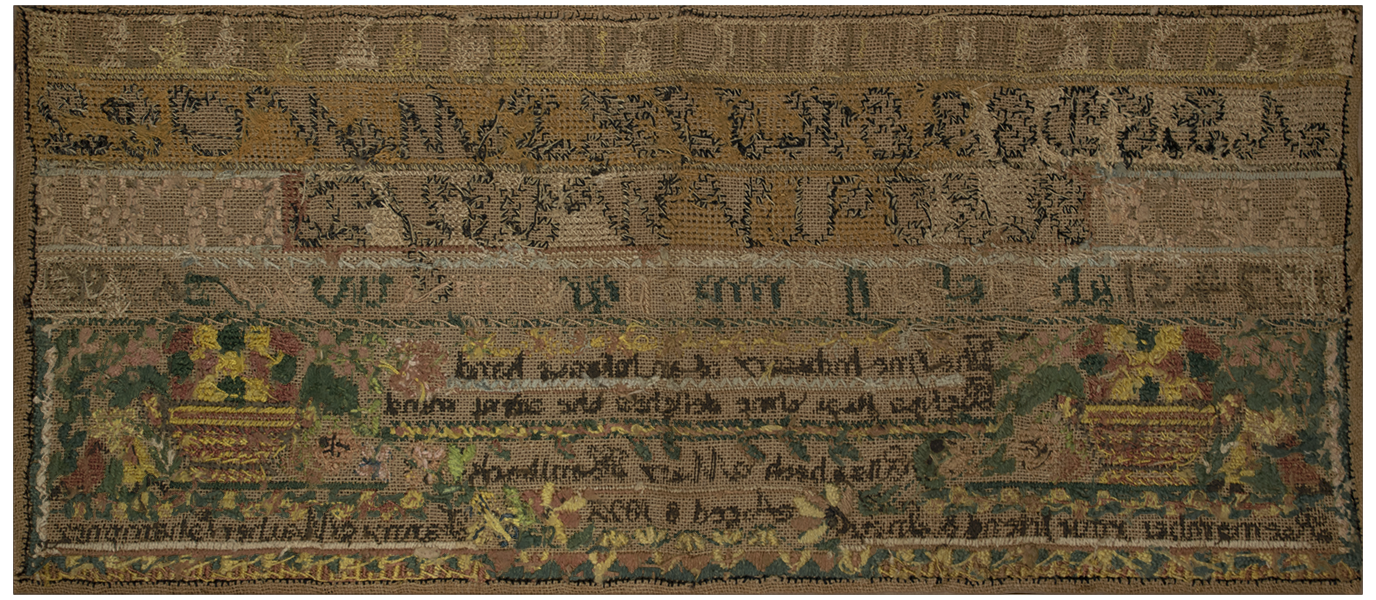 photo of reverse