Elizabeth Cole, Band Sampler,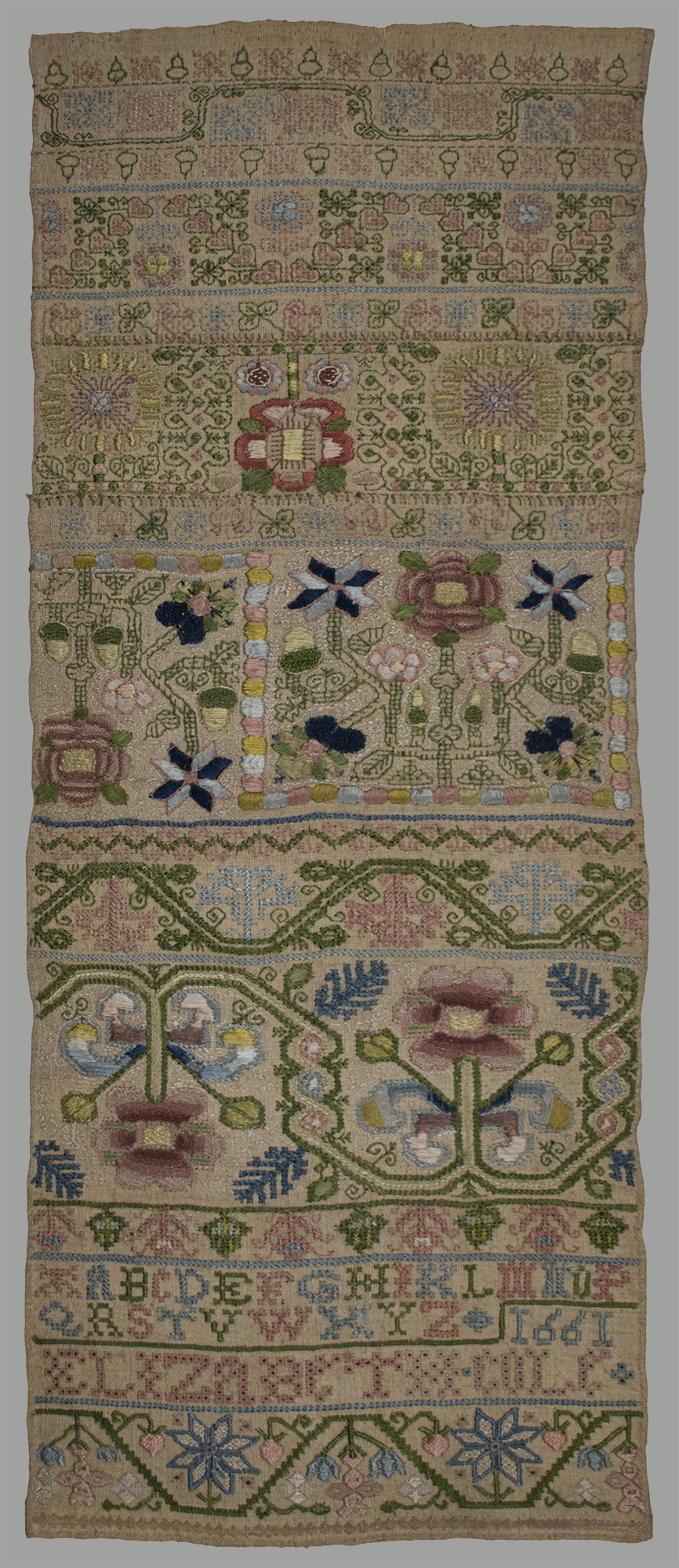 sampler size: 17" x 7¼" •
sold
An outstanding, polychrome band sampler, as beautifully finished on the back as it is on the front, this was made by Elizabeth Cole and is dated 1661. A great number of finely worked characteristic horizontal bands indicate the extraordinary skill of the samplermaker; her sampler was produced within what is often called the "golden age" of needlework. These embroidered patterns begin at the top with delicate rows of acorns and progress to the excellent wide bans of flowers contained within stylized enclosures. An alphabet and Elizabeth's inscription are followed by one further pictorial band. 
Band samplers frequently remain unframed and were rolled up and kept as reference so that the makers could refer to the patterns, for both pattern and technique, throughout their lifetime. This one indeed seems to have remained unframed and kept out of the light, as the condition is pristine. Worked in silk on linen.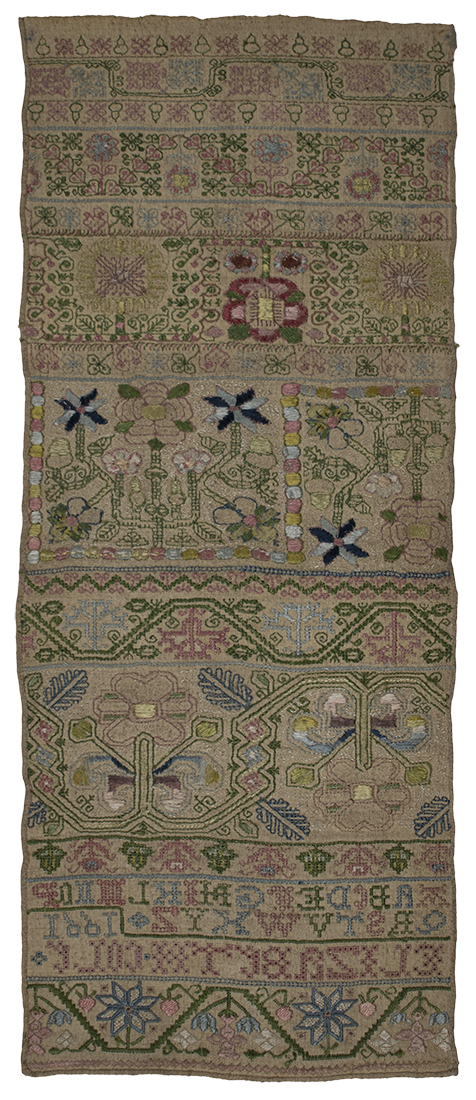 image of reverse