Eliza Skitt,
 Register of Birth Miniature Sampler,
London, England, 1832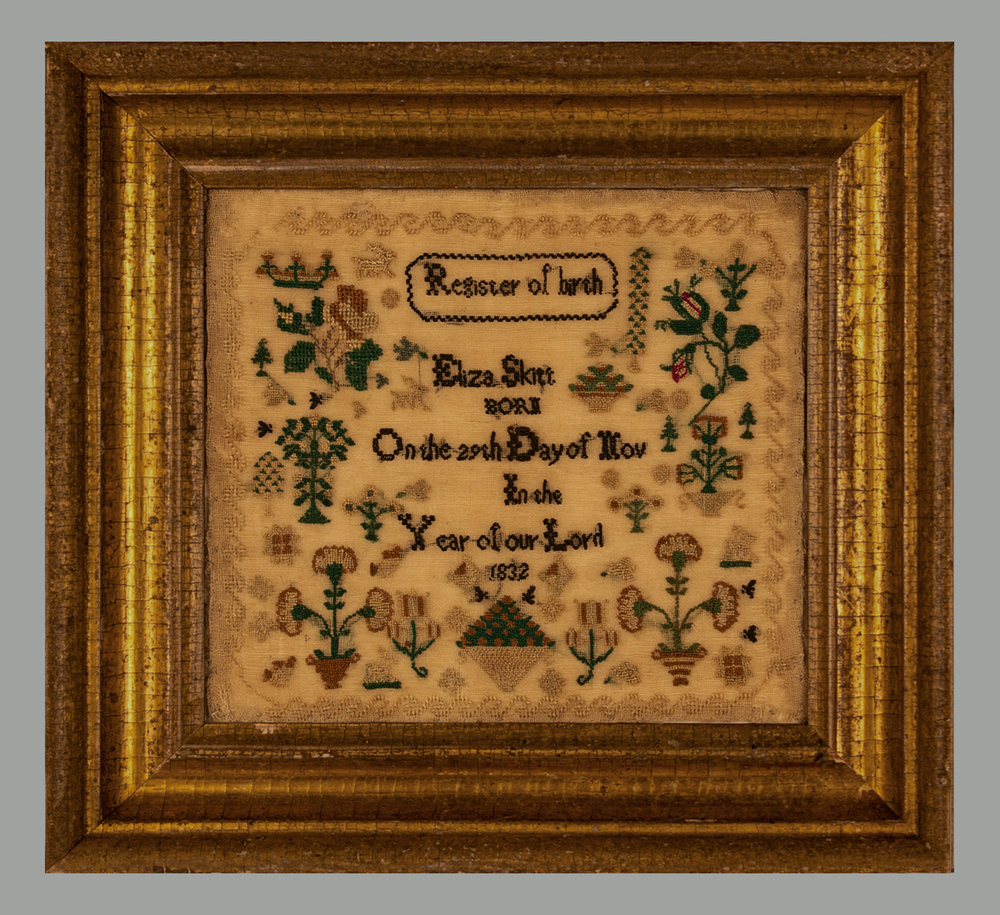 sampler size: 4½" x 5½" •
framed size: 7" x 7½" •
sold
A tiny needlework gem, this was likely made by a family member, to document and celebrate the birth of Eliza Skitt. Eliza was born in Lambeth, south London, on December 29, 1832, to John and Anna Maria (Hooper) Skitt, who were married at St. George The Martyr Church in London in 1827. John was listed as a colorman in census records – an interesting occupation. Colormen worked with artists to supply the paints required – they began with raw materials and ground them into pigments, blending them into the oils and other media to form paint. Many colormen lived and worked in this area of London. 
The sampler is particularly well-composed, with the delicately worked text centered amidst many excellent and finely worked motifs. An educated guess as to the likely samplermaker would be Eliza's aunt, John's much younger sister, Sarah Skitt, who would have been 15 years old in 1832.
Eliza married George Thomas Richmond in 1855 and they remained in that area of London where they had seven children. She died in 1902. 
Worked in silk on linen, the sampler is in excellent condition. It has been conservation mounted and is in a 19th century gold-leaf frame. We are showing it on a little easel and would be happy to include that with the purchase of the sampler.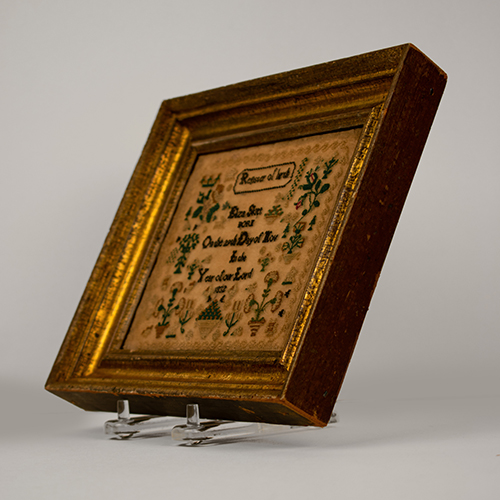 Sampler with little easel