Eliza Axford,
Carrfield House, England, 1831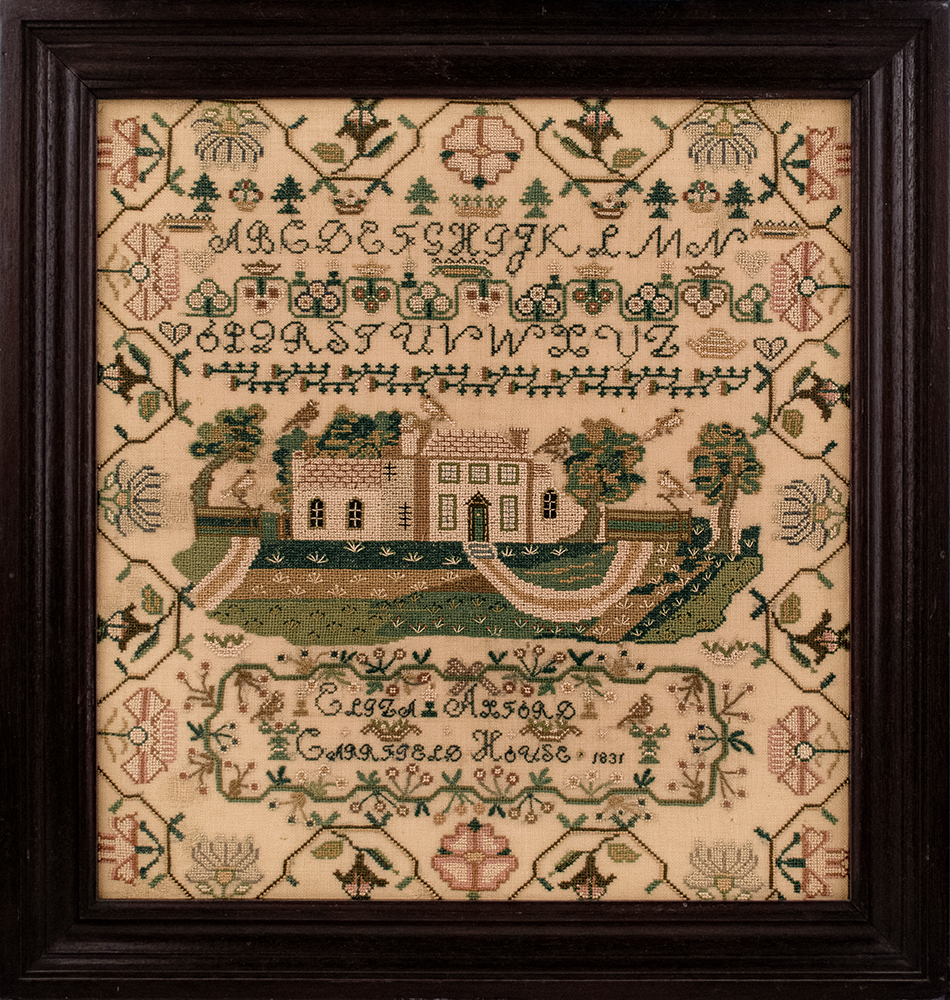 sampler size: 13" x 12¼" •
framed size: 16" x 15¼" •
price:
$3600
Signed, "Eliza Axford Carrfield House 1831," this is an outstanding antique sampler with a very appealing central scene. Carrfield House, a delightful structure rendered in great detail, was most likely in Ramsbottom, north of Manchester and may have been home to the samplermaker. It is depicted on a lawn formed of various shades of green along with many sprouting plants, curved pathways, trees and fences. Several birds animate the scene and an assortment of hearts, baskets, crowns and miniature pine trees fill the sampler. The border and the cartouche surround are unusually intricate, decorated with detailed and specific botanical blossoms. 
Notably all of the lettering on the sampler was what was called the Round Hand; this was the most widely used commercial script in the early 19th century and not easy to replicate with needle and thread. 
The sampler was worked in silk on linen and is in excellent condition with two very minor darns to the linen. It has been conservation mounted and is in its original molded and painted frame.