Elisabetta Mari,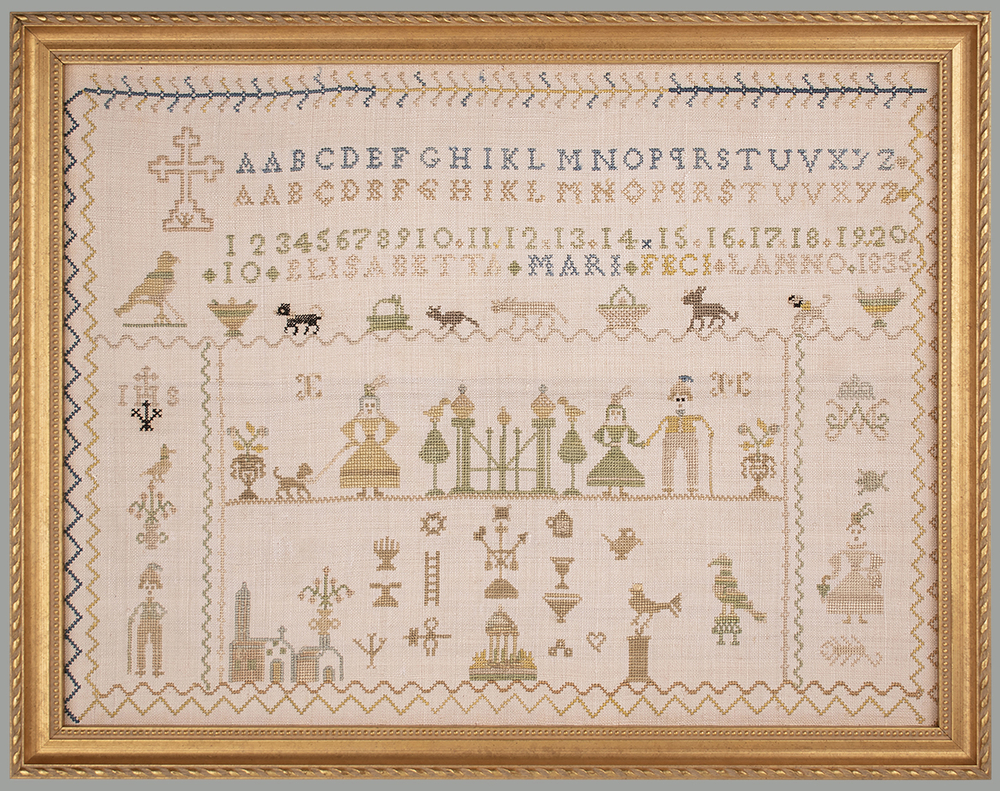 sampler size: 10" x 13¼" •
framed size: 11½" x 15" •
sold
We see far fewer Italian samplers and those made in other European countries. The early 19th century Italian examples tend to be horizontal in format and beautifully made, with many small pictorial motifs. Elisabetta Mari's sampler is a fine example and a photo of the reverse taken prior to mounting indicates a level of skill that one rarely finds - the sampler was worked in a reversible stitch so that the back is as beautifully finished as the front.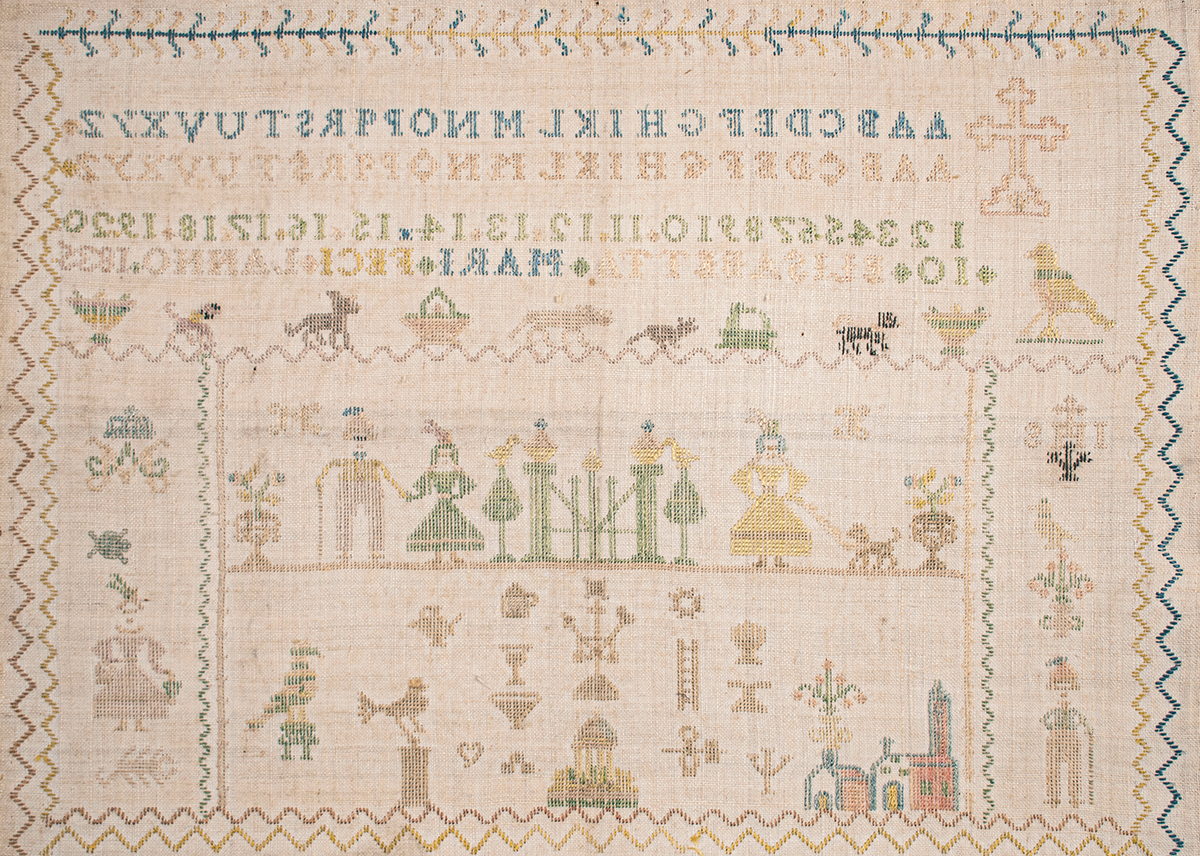 (Photo of reverse)

(Detail of reverse)
Depictions of several ladies and gentlemen – walking a dog, holding hands, with a cane and with a parasol – are interspersed with religious motifs, household objects, birds, potted flowers and Elisabetta's initials, EM. The series of animals and little baskets that parade across the sampler under her line of inscription is particularly whimsical. 
The sampler was worked in silk on linen and is in excellent condition. It has been conservation mounted into a new gold frame.