Double-sided Pincushion,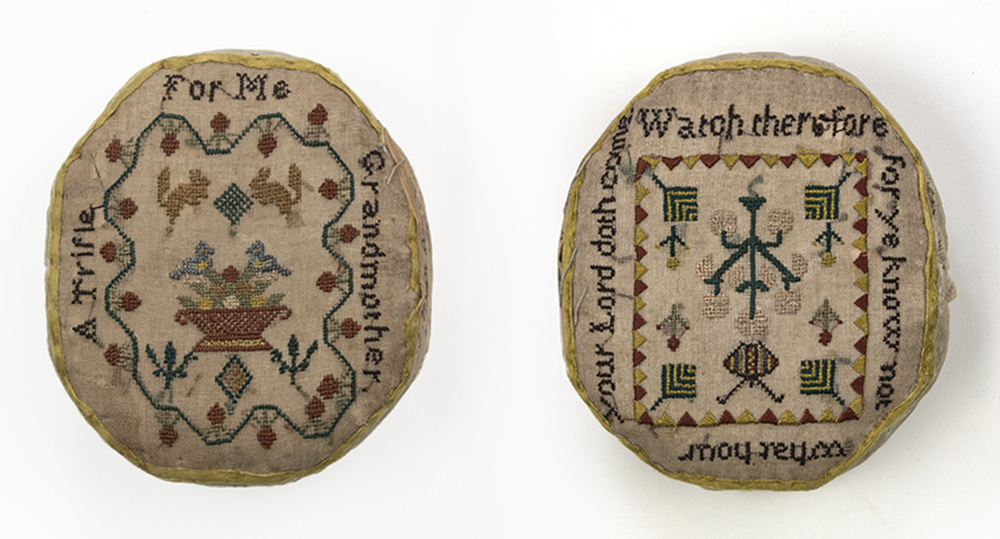 size: 4¼"H x 3¾"W x 1¾"D •
sold
We occasionally see pincushions that were made as gifts or tributes and were delighted to find this very fine and rare example which presents as two miniature samplers. One side reads, "A Trifle For Me Grandmother" and the other, "Watch therefore for ye know not what hour your Lord doth cometh." A paper label along one side indicates that 80 to 90 years after it was made it was owned by Mrs. Turner of Wrawby, a village in North Lincolnshire, England, about 50 miles east and north of Sheffield. 
Worked in silk on wool, it retains its original narrow yellow silk ribbon edging. The needlework is in excellent condition, there are several very small holes to the ground fabric.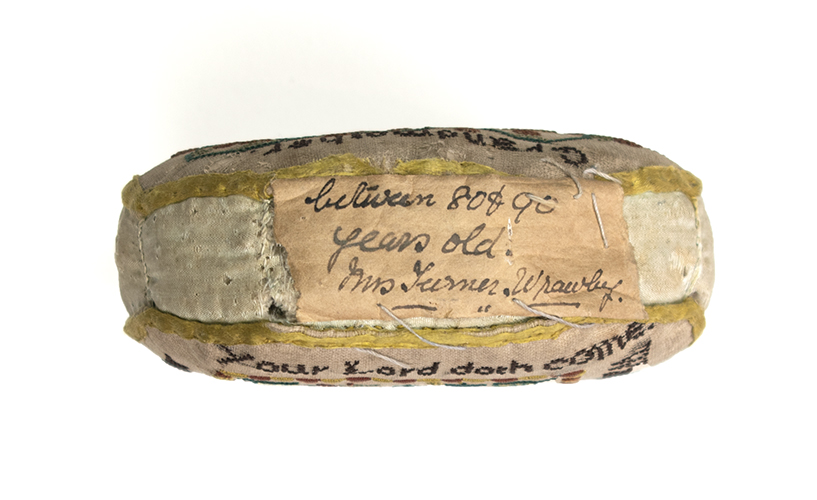 inscription on side