Charlotte McLean
Pannal, Yorkshire, England, 1820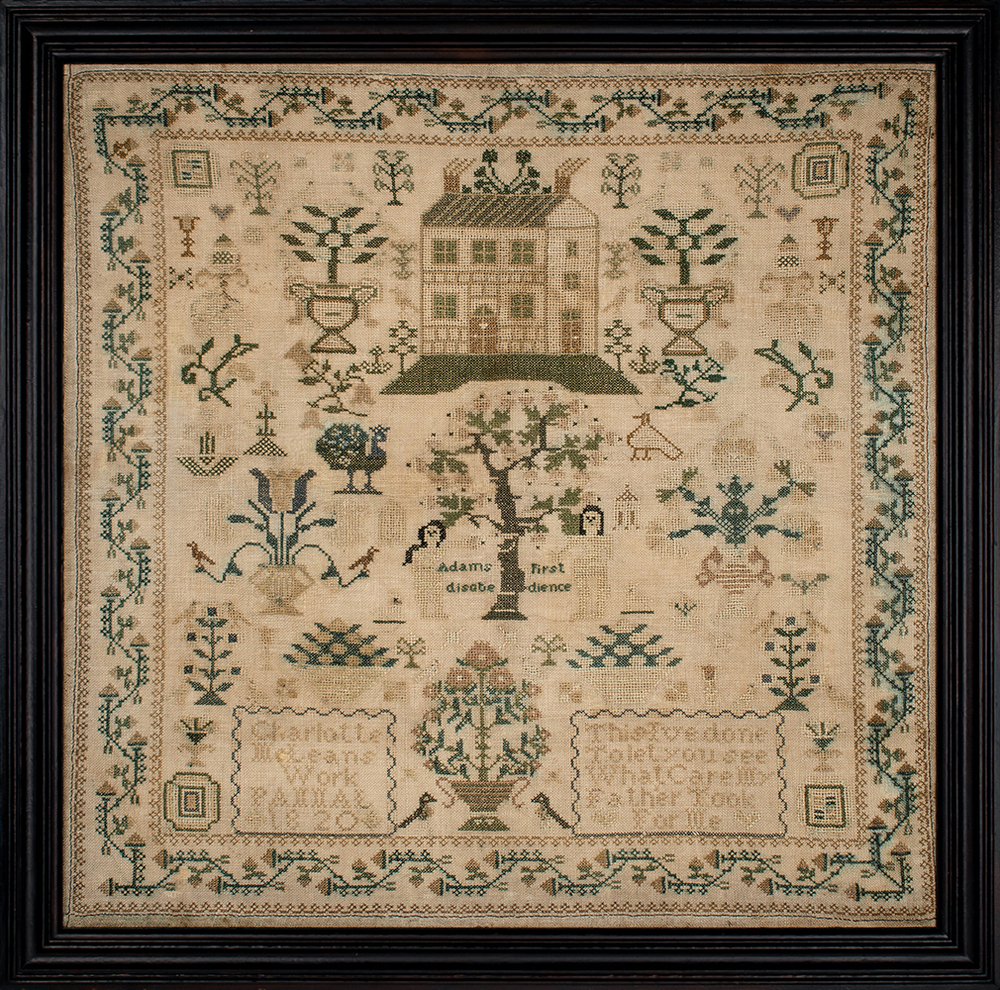 sampler size: 19½" x 19¾" •
framed size: 22½ x 22¾" •
price:
$900
This large, beautifully stitched sampler features both a fine house and an Adam and Eve scene, along with a very good assortment of sampler motifs – baskets of fruit, pots of flowers, birds, a peacock, etc. The house sits up a small hill and smoke is coming out its chimneys, a charming detail.  
The inscriptions inside the two framed squares read, "Charlotte McLean's Work PANNAL 1820" and "This I've done / To let you see / What Care My Father Took / For Me." It's unusual to find reference to the father of a samplermaker and we assume that Charlotte's mother was deceased at that point. 
The samplermaker was born in 1805 to Robert and Charlotte McLean in Pannal, a village in northern England. In 1825, she married Robert Parker Hattersley (1804-1879) and died in 1837. She is buried with family members in St. Robert Parish Church in Pannal. 
The sampler was worked in silk on linen and is in very good condition with some slight bleeding of the green dye. It has been conservation mounted and is in a molded and black painted frame.