Caroline McVaugh,
Philadelphia, Pennsylvania, 1820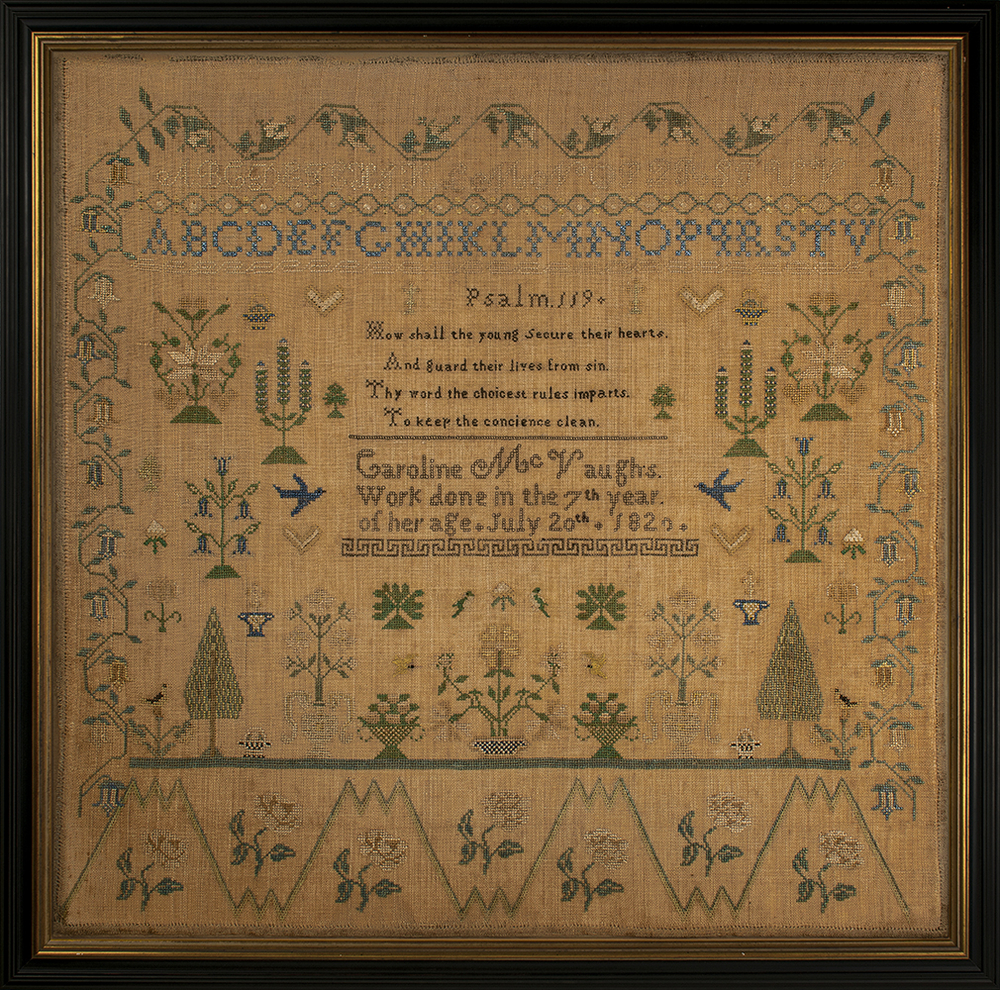 sampler size: 25" x 25¼" framed size: 27¾" x 28¼" •
price:
$8500
This very large and beautifully worked sampler offers many excellent motifs and attributes. Notably, the composition is wonderfully balanced with an outstanding and unusual border along the bottom. Remarkably, the samplermaker, Caroline McVaugh, was just 6 years old at the time, the sampler is dated one week shy of her 7th birthday.  Several of the elements were worked in the queen's-stitch and she used a delicate four-sided stitch for her inscription. The precise and wonderfully graphic band just below that is the classic Greek key pattern and the outer edge on four sides is finished with drawn work. The sampler would be considered a most excellent accomplishment for a needleworker of any age and is made that much more of any exciting find because of Caroline's age.
Born on July 27, 1813, to Edmund and Margaret McVaugh of the Frankford neighborhood of Philadelphia, Caroline was one of their 5 children. Sadly, she died young, at age 13 in 1832 and is buried in the family plot at the Presbyterian Church of Frankford Cemetery. Her sampler descended in the family for over 200 years. 
Worked in silk on linen, it is in excellent condition and has been conservation mounted with some stabilizing to the very upper edge at the left.