Caroline Bothamley Cheetham,
Miss Carr's Seminary,
Lincoln, Lincolnshire, England, 1824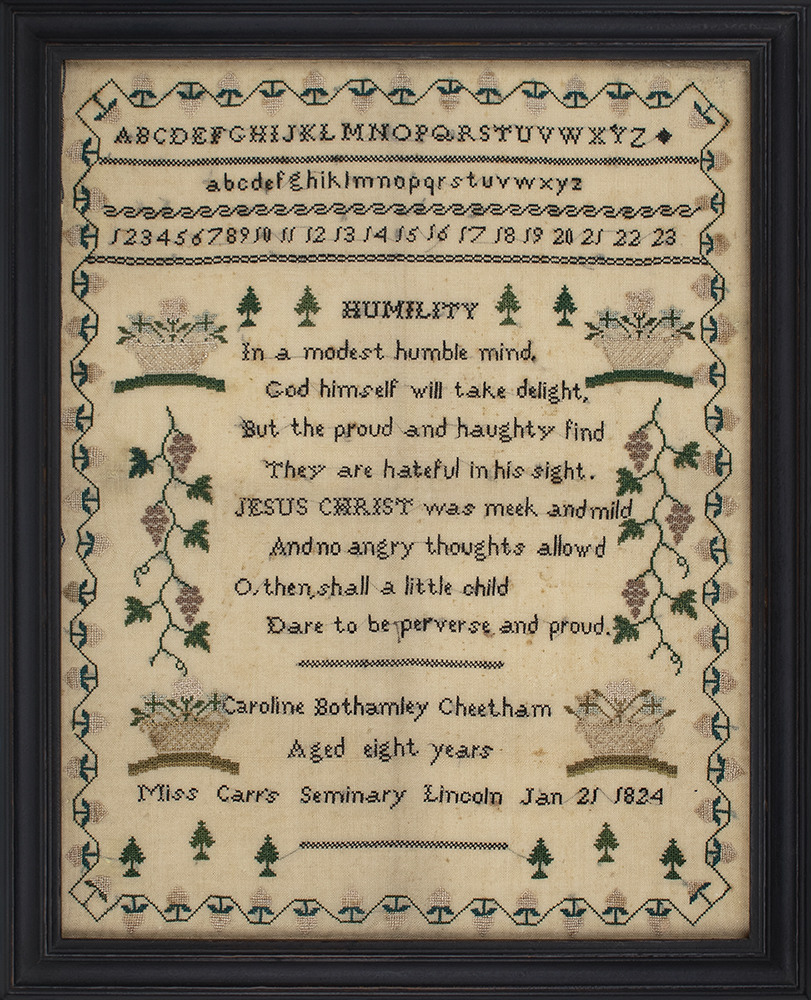 sampler size: 16½" x 12¾" •
framed size: 18¾" x 14½" •
sold
While attending Miss Carr's Seminary in Lincoln, eight-year-old Caroline Bothamley Cheetham completed this nicely balanced and carefully worked sampler. The verse is a devotional that was widely published in the period, and it is flanked by baskets of flowers and grapes on leafy grapevines. 
Records indicate that Caroline was the daughter of John and May Cheetham, baptized in 1815 at St. Peter in Eastgate Church in Lincoln. Further research may provide information on Caroline as well as Miss Carr's Seminary. 
The sampler was worked in silk on wool and is in excellent condition. It has been conservation mounted and is in a molded and black painted frame.