Buttonhole Sampler,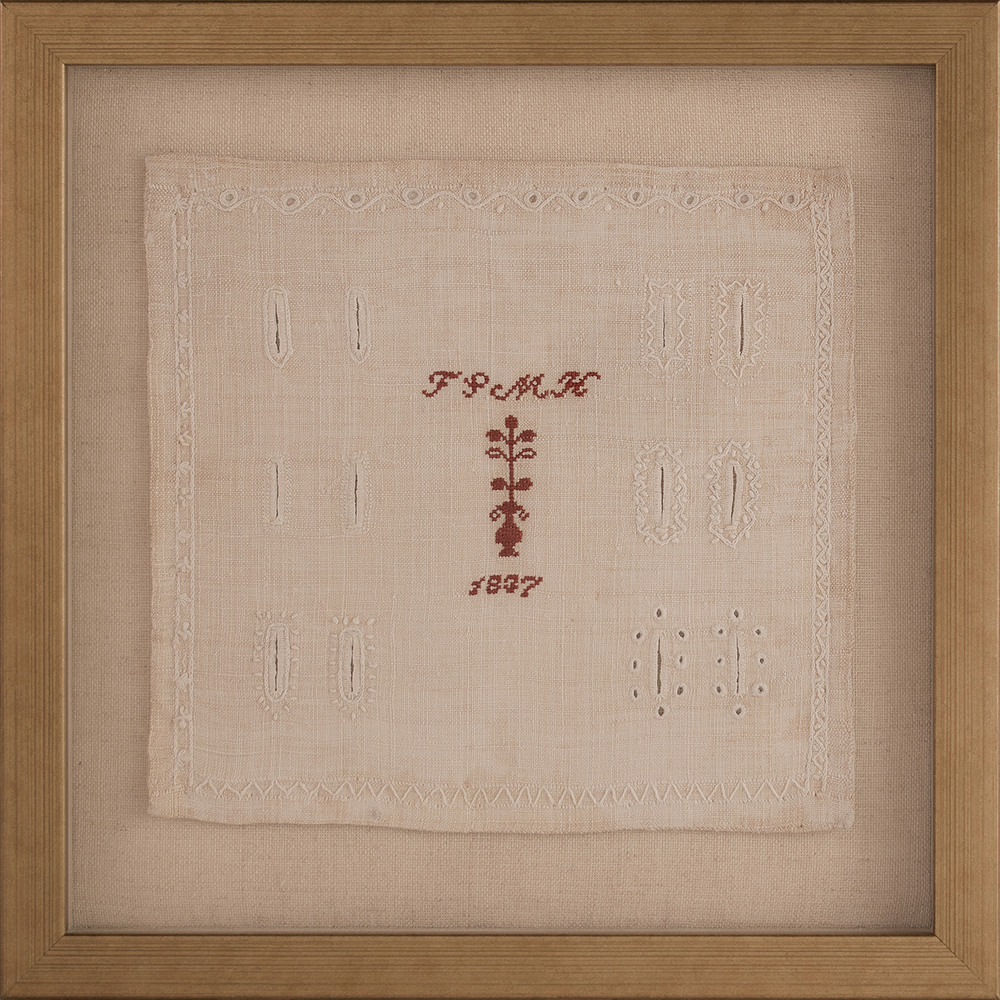 sampler size: 5½" x 5¾" •
framed size: 8" x 8" •
sold
This is a fine, miniature sampler that demonstrates the art of making buttonholes, which was one of the more practical skills taught to samplermakers and needleworkers. The sampler presents six pairs of matched buttonholes with varying white embroidery embellishments - these would have been a reference to be used on clothing for men and women, throughout the life of the samplermaker.
White work decoration was also used to form four very delicate and different patterned borders of the sampler. The initials, a little potted flower motif and the date, 1837, were formed in tiny red stitches.
The sampler was worked in silk on linen and is in excellent condition. It has been conservation mounted and is in a modern frame.