Anna Reed,
probably Massachusetts, United States, 1796
Provenance: Susan B. Swan Collection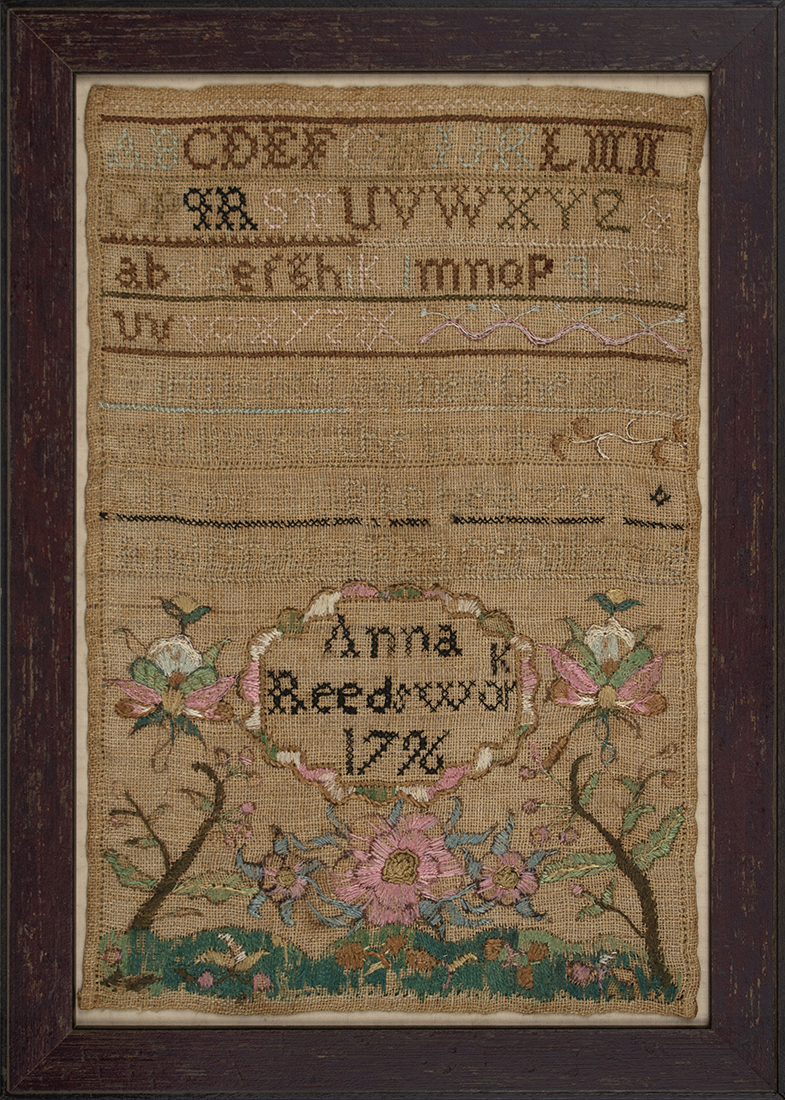 sampler size: 12¾" x 8½" •
framed size: 15" x 10½" •
sold
Samplers made in eastern Massachusetts in the 18th century are highly regarded for their depictions of free-form flowers growing from hillocks, creating compelling scenes; Anna Reed's sampler fits squarely into this tradition. In addition, we greatly admire the design of the polychrome links that enclose her inscription. The verse, which was worked in pale beige reads, "Virtue outshines the stars outlives the tomb climbs up to heaven and finds a peaceful  home." We found this quotation engraved as an epitaph on a number of 18th century gravestones in Taunton, Massachusetts, furthering the likelihood that the sampler was made in that area.
A photo of the sampler taken prior to mounting indicates that the coloration of the sampler remains close to the original.
The provenance of this sampler is significant as it was in the personal collection of the late Susan B. Swan, the revered, long-time Curator of Textiles at Winterthur Museum. The sampler remained in the collection of one of her sons and is now available for sale.
Here are others from Susan Swan's collection:  Mary Ann Clark, Sarah G. Hoopes, Folwell Silk Embroidery
The sampler was worked in silk on linen and it is in excellent condition, with a very stitches missing. It has been conservation mounted and is in a walnut frame.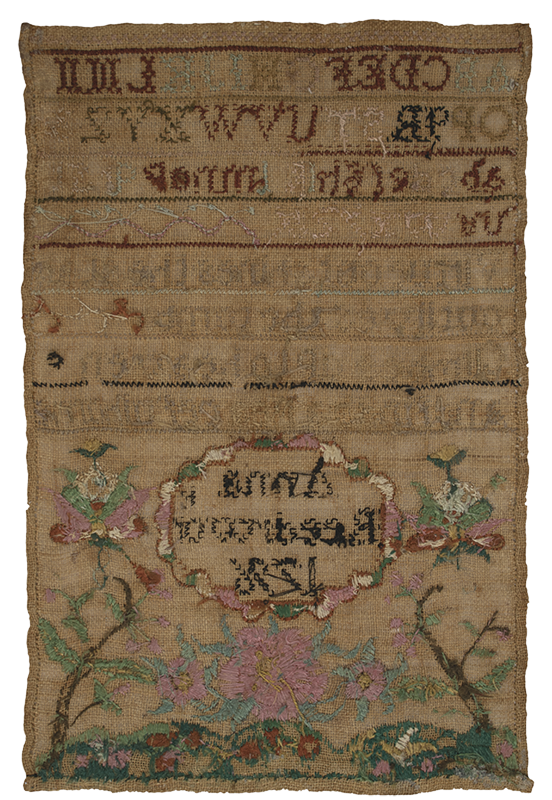 photo of reverse