Ann Romney,
Unicorn Sampler, England, 1828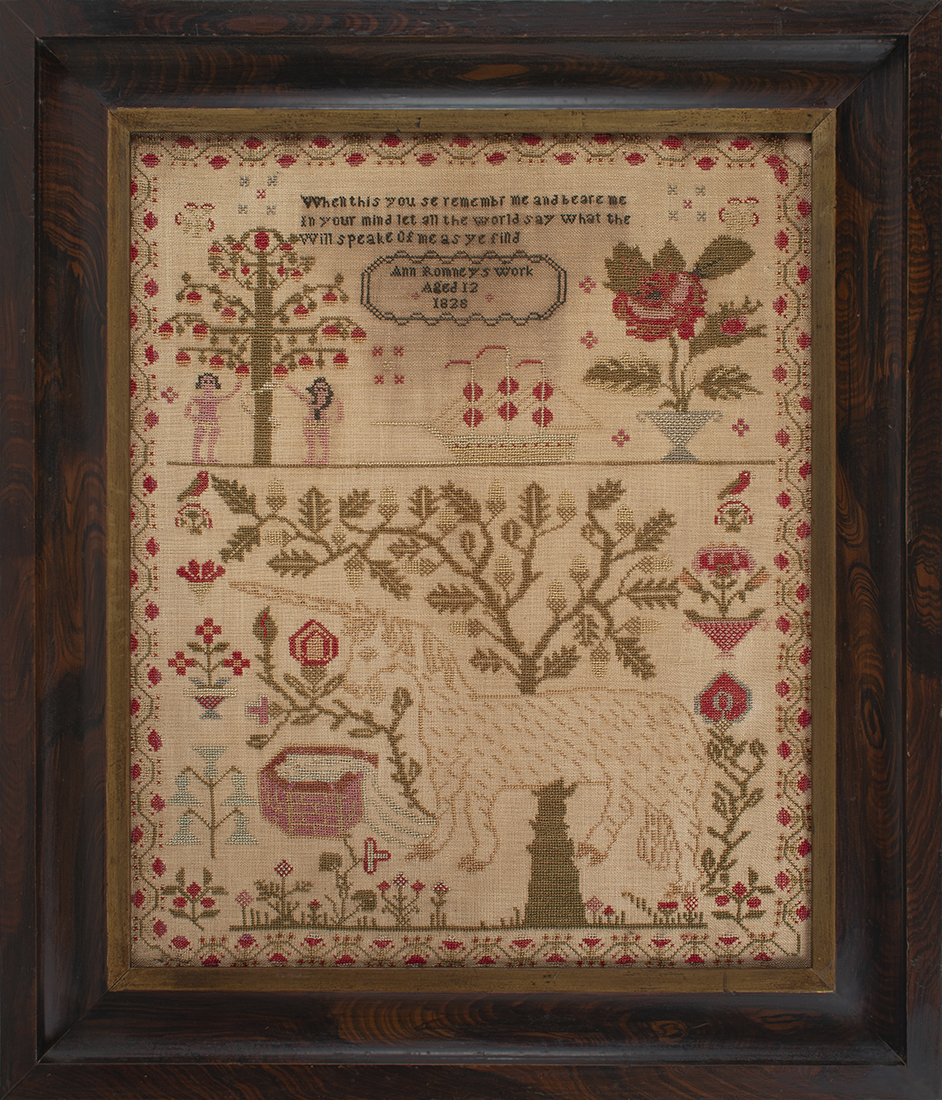 sampler size: 20½" x 17" •
framed size: 26½" x 23" •
price:
$4000
This is a highly unusual sampler - a very large and detailed depiction of a unicorn dominates the pictorial imagery. The sampler is large and the unicorn itself measures 10" in width! Because of the rarity of this subject matter, we turned to sampler scholar and researcher, Dr. Lynne Anderson, Director of the Sampler Archive, and were rewarded with much information.
"The unicorn, a mythical beast, is supposed to have magical powers and be impossible to catch without the aid of a virgin female (probably representing the Virgin Mary), to whom the unicorn is attracted. One of his magical powers is to purify water and so the unicorn can be shown next to a well, as is the case on this sampler. 

Another striking feature is the way the unicorn is standing in front of an oak tree with obvious acorns. There are many references in the Bible to oak trees - a symbol of strength and endurance, i.e. the desire for the young to grow into an adult (acorn to tree) with a strong and enduring faith in God."
The samplermaker, Ann Romney, was 12 years old and included a variation of a classic sampler verse (with some misspellings),
"When this you se remember me and beare me in your mind let all the world say what the will speake of me as you find."
Adam and Eve under the apple tree with a serpent wrapped around the tree trunk and a sailing ship were included along with several flower baskets and two little birds. In the overall, this is quite a rare and wonderful sampler. 
Worked in silk on linen, it is in very good condition with some minor darkening to the area near the verse and inscription. It has been conservation mounted and is in its excellent original paint decorated frame.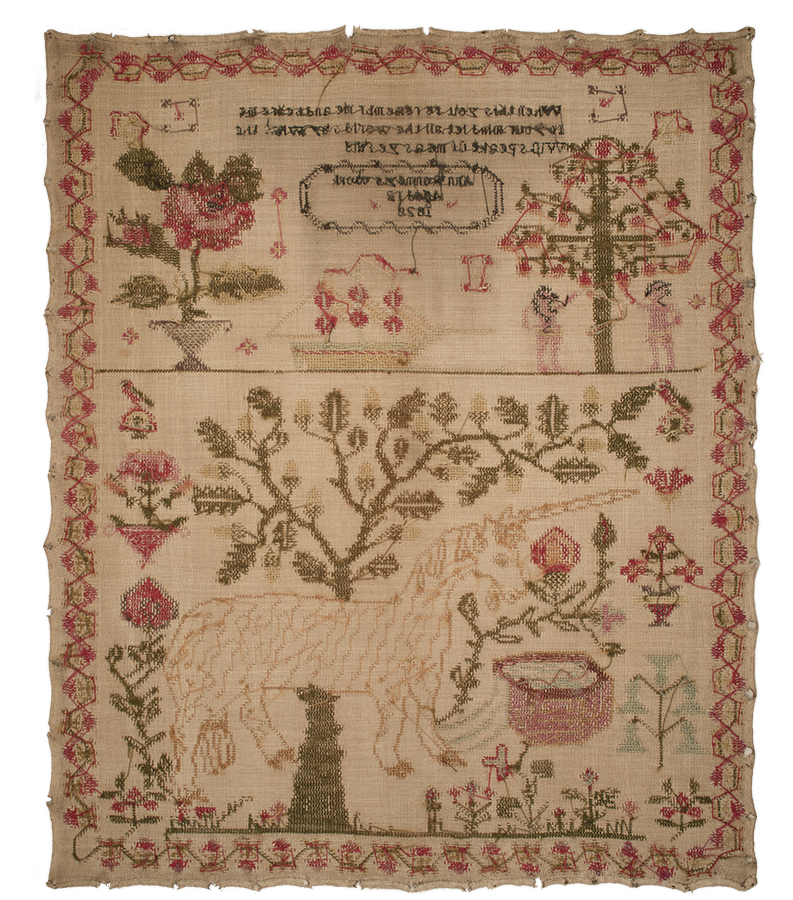 photo of reverse