Ann Davies,
Narberth, Pembrokeshire, Wales, 1833
sampler size: 12½" square •
framed size: 15" square •
sold
Documented Welsh samplers from the first half of the 19th century are not easily found and we were pleased to have been able to acquire this, an excellent example. Carefully composed and stitched alphabets, numerical progressions, little motifs and a religious verse are surrounded by a fine strawberry on stylized vine border. The inscription, "Ann Davies Narberth Pembrokeshire 23rd October 1833," was accomplished in tiny, precise stitches.
Worked in silk on linen, the sampler is in excellent condition. It has been conservation mounted and is in modern burl frame.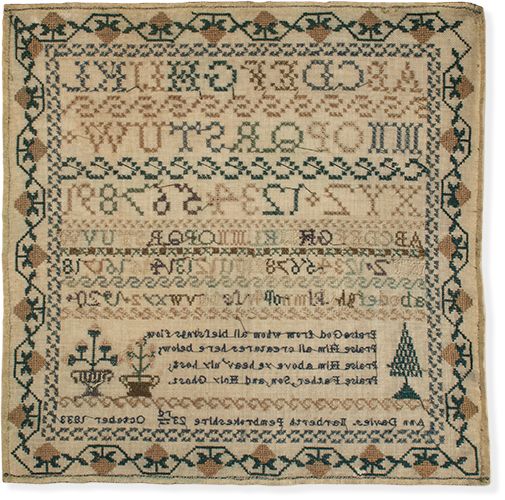 photo of reverse