Amelia Bowerman, Age 7 Years,
Bicester, Oxfordshire, England, 1834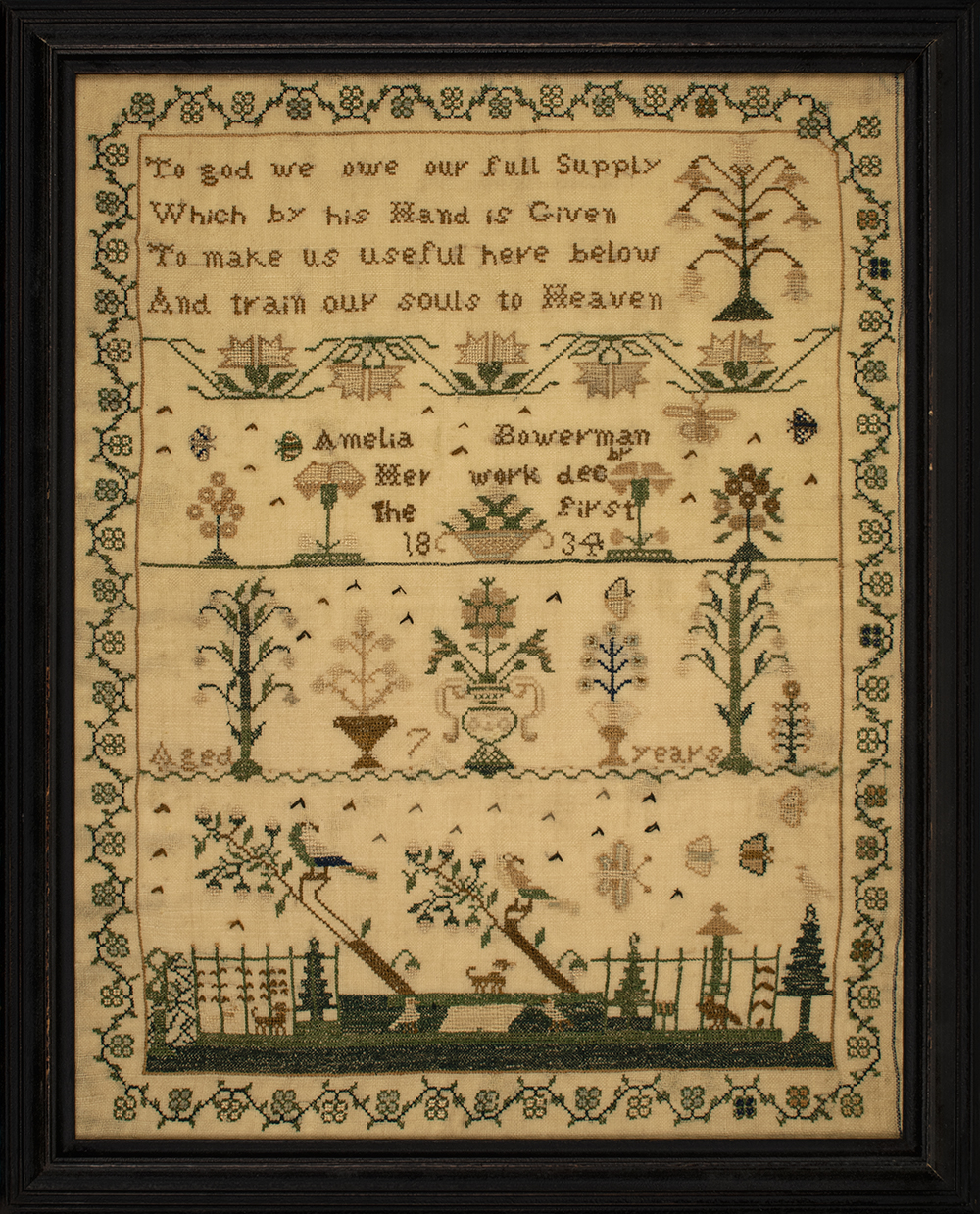 sampler size: 16" x 12¼" •
framed size: 18½" x 14¾ •
sold
This wonderful sampler is signed, Amelia Bowerman Her Work decbr the first 1834" and along the next register down, "Aged 7 years" – a remarkable  accomplishment for such a young girl. The pictorial scene is delightful, with two birds perched on slanted tress (one of the trunks is partially unfinished), animals tucked behind fences and large butterflies flying above. 
Amelia was born on September 24, 1827, the daughter of Thomas and Mary (Hudson) Bowerman of Bicester, a village in Oxfordshire. The 1851 census shows that she was living with her parents and that she was a dressmaker, not surprisingly given her talents in the needle arts. She remained single and died young, at age 30. 
The sampler is worked in silk on wool and is in very good condition with some very minor areas of stabilization to the wool. It has been conservation mounted and is in a molded and black painted frame.