Tall Pair of Architectural Pilasters, Original Weathered PaintAmerican, Late 19th Century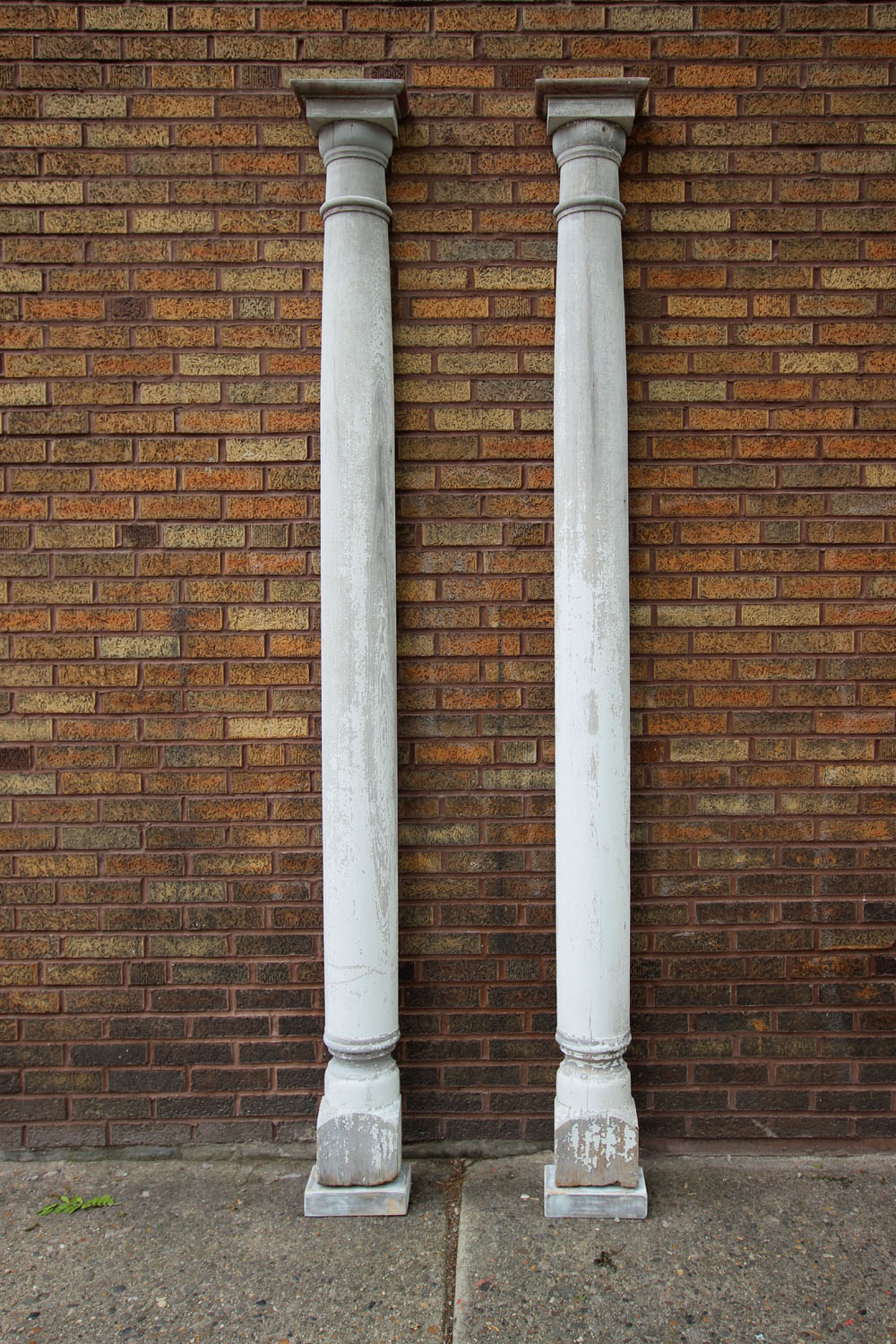 dimensions of each: 3.5"d x 10.75"w x 101"h •
price for the pair:
$600
Pair of tall, graceful half round pillars with excellent turnings and moldings and in original white paint. They were likely used on the exterior of a house, as they are nicely weathered, American, late 19th century.
Small, custom contemporary bases were made to house the original metal posts that still stem from the bottom of each. These bases are each: 4.5" D x 9.5" W x 2.25" H and with them, the pilasters are sturdy.
Well worn condition consistent with age and use.