Ottoman with Needlework Upholstery, United States, 1886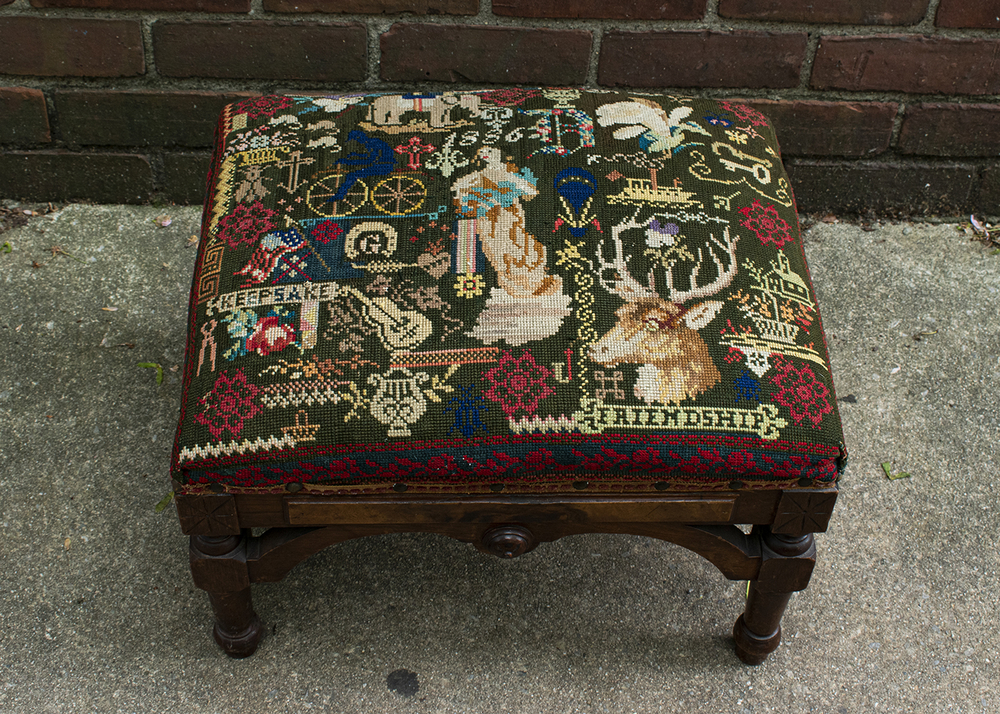 size: 14½" high, 19" long, 15" wide •
sold
A wonderful and unusual Eastlake style ottoman or large stool, this is upholstered with its original, solidly stitched needlework. As the 19th century progressed, many ladies continued their needlework, embroidering pictures in wool on canvas. Generally these were framed, very occasionally needlework was combined with furnishings. The splendid assortment of motifs used in this case include an American flag, a man riding a bicycle and a hot air balloon, along with many other designs, combining both traditional needlework designs and popular culture of the time. The words, "Friendship" and "Keepsake" are included as well and the date, 1886.
The background is a rich olive-green and the deep teal border with red flowers frames the work and perfectly fits along the sides of the ottoman, which is walnut with incising, applied walnut burl bosses and turned legs.
Worked in wool on canvas, the needlework is in excellent condition and the walnut base is also in excellent condition.