Exceptional Carved and Painted Neoclassical Country SetteeAmerican, circa 1830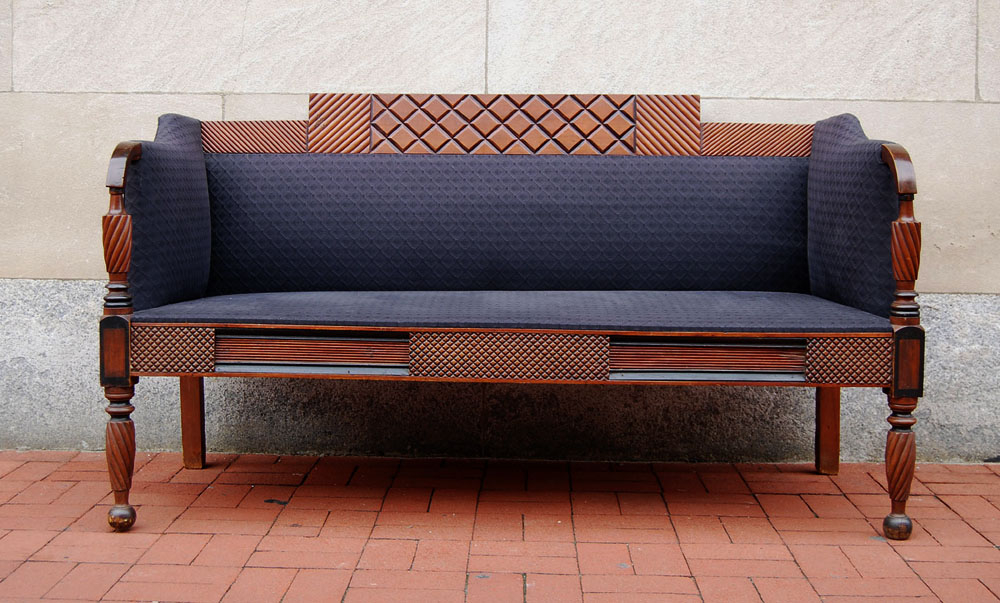 dimensions: 24"d x 62"w x 35.25"h, 16"seat height •
price:
$28,500
Fine neoclassical country settee with carved and painted decoration throughout and turned legs. A rare form. Probably made in Vermont, circa 1830; original finish and paint, updated upholstery.
We have photos that were taken of the frame prior to upholstering.
Excellent with good patina to paint. Very sturdy.