Whitework Sampler,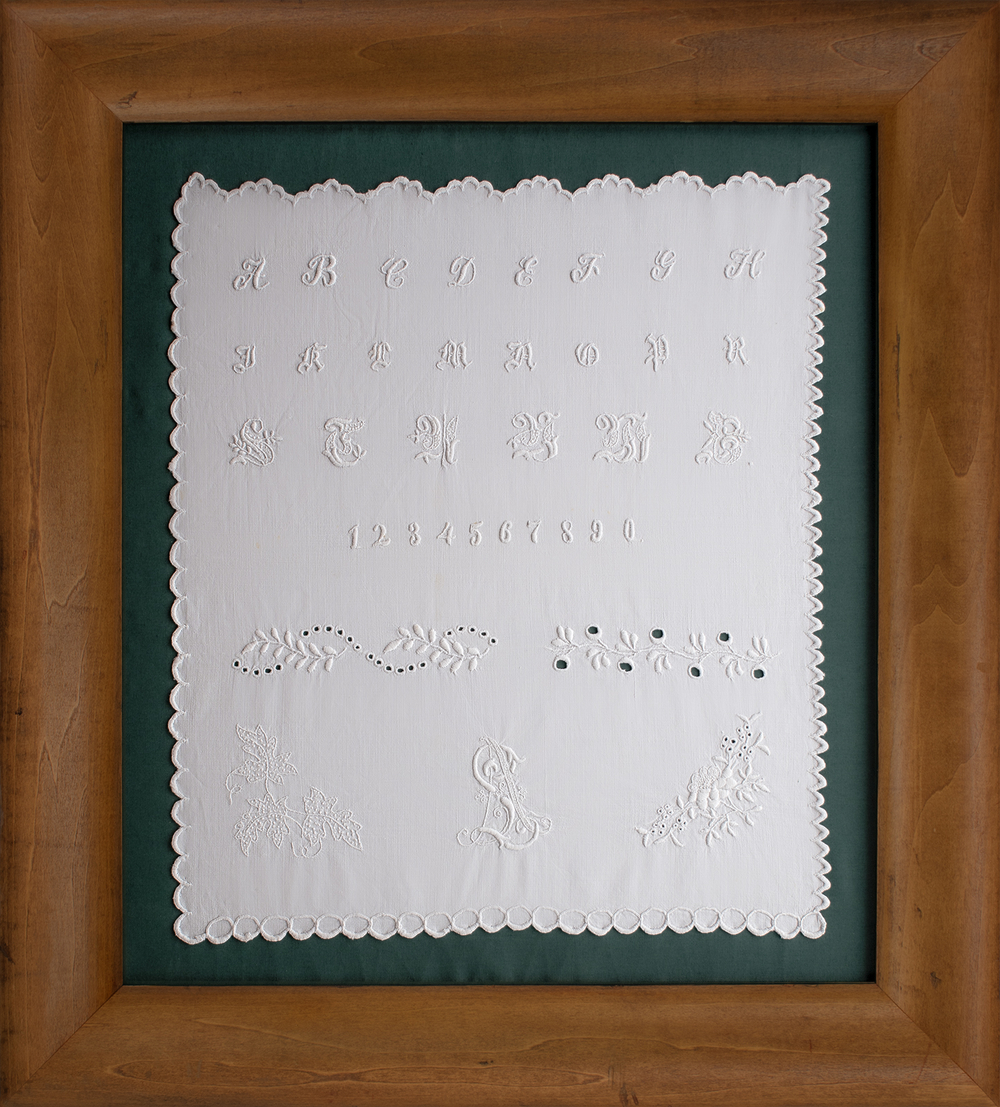 sampler size: 12" x 10" •
framed size: 17" x 15½" •
sold
We occasionally find very fine whitework samplers featuring a sophisticated type of needlework that was done in French convents. These were made to indicate possibilities available for monograms on trousseau linens; clients would then choose the particular style of font and embellishments that best suited them. 
This outstanding sampler presents the alphabet worked in three different fonts of increasing complexity. Some of the needlework is raised to increase the dimension of it and there are very finely worked eyelet openings. There are two examples of band or border patterns and two corner elements along with an elegant monogram. Notably, the edges were worked in four different, scalloped patterns, a further indication of possible options. All of the needlework is exquisite. 
Worked in silk on linen, this is in excellent condition. It has been conservation mounted into a 19th frame.