Current Selections

Browse our current selection of antique samplers and schoolgirl embroideries, which is our specialty and the focus of this website. We have a fine range of American and European needlework with thorough information about each piece. You will find good information on samplers and collecting needlework throughout our site, as well.

(click image for our current selection of samplers)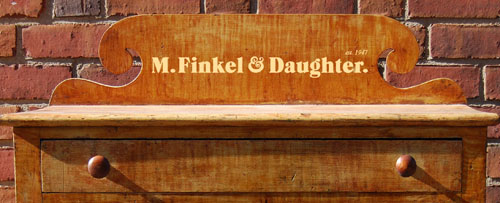 As we also enjoy antique American furniture and Folk Art, which compliment our collection of samplers, we offer other items through our storefront on 1stdibs.
(click image to enter our store on 1stdibs)