Philipe Roussel,
Channel Islands, United Kingdom, 1808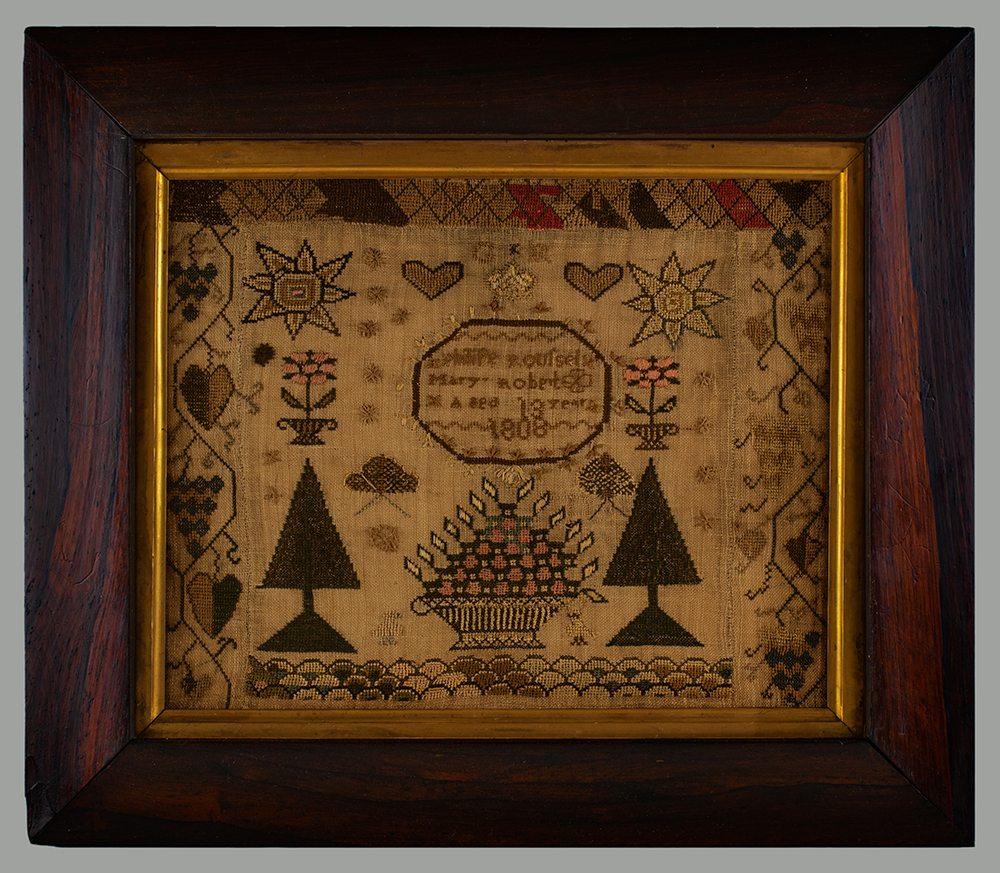 sampler size: 9¾" x 12¼" •
framed size: 15¼" x 17¾" •
sold
There is a small group of wonderful samplers known to have been made in the Channel Islands off the coast of Normandy, where much of the population was of French origins. These samplers share highly distinctive characteristics - the salient features are the wonderful large pyramids of fruit in baskets, tall evergreen trees, large star formations, hearts, grape bunches on vines and clamshell designs in the borders. Large butterflies can be found on these samplers as well. We recently acquired this one and it seems to have been made by a boy, which is quite unusual, of course.
Records from that area are spotty so we can't be certain, however, the maker seems to Philipe Roussel, age 13 in 1808. His parents may have been Mary and Robert, named on the sampler. The Roussel family name appears in many census records from the town of St. Peter Port on the island of Guernsey. 
Worked in silk on linen the sampler is in excellent condition. It has been conservation mounted and is in it fine, original rosewood frame with a gilt liner.